Meet History when Meeting at a Museum
There are unique perks to hosting an event at a museum—the space is already decorated, the entertainment is on-site, and once business has concluded, attendees can explore the exhibits and network. Why not make your next event a unique "Night at the Museum" and make meeting history by hosting it at one of these special museums in the Eugene, Cascades & Coast region of Oregon?
The Museum of Natural and Cultural History on the University of Oregon campus is a world-class museum where meeting attendees can explore over 15,000 years of Oregon's cultural history and 300 million years of its natural history and geology. From the world's oldest shoes to the giant spike-tooth salmon, the museum celebrates Oregon's deep history through striking imagery, rare artifacts and fossils, and hands-on displays to attract a wide age demographic. A small galleria is located inside the museum and can host 95 people standing or 50 people seated. By hosting an event in this Northwest Coast longhouse-inspired building, attendees will get to experience a bit of Oregon's rich history and culture.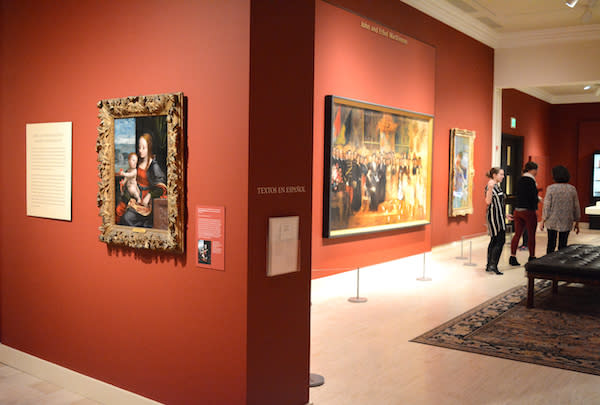 Jordan Schnitzer Museum of Art by Colin Morton
Another museum located on the University of Oregon campus, the Jordan Schnitzer Museum of Art at the University of Oregon offers an elegant space with artistic backdrops for special events and meetings. Established in 1933, the Jordan Schnitzer Museum of Art (JSMA) provides innovative exhibits and programs. With four-yearly major exhibitions and galleries devoted to art from Asia, America and elsewhere, events can be rebooked year after year as there is always something new to see. With three rooms (plus the elegant courtyard) to choose from, the Jordan Schnitzer is a unique meeting space. Each room's reception capacity is 118 and catering is available from the Jordan Schnitzer's preferred vendors. There are also complimentary parking spaces and a restaurant and lounge on-site. Whether choosing one or a combination of the museum's spaces, the Jordan Schnitzer offers personal attention and planning to help make the event a success.  
Explore, create, and discover when you book at the Eugene Science Center! Located near Autzen Stadium, the Eugene Science Center has the second largest planetarium in the US Pacific Northwest. Outfitted with a full-dome digital projector and a HD flat projector, the Planetarium can seat 85 people and can additionally be used for viewing movies and presentations. Besides the Planetarium, there are several other spaces inside the center that are available to rent: A classroom with a kitchenette (a capacity of 24 people), a community room (a capacity of 24 people) and an exhibit hall (a capacity of 200 people). Regularly changing science exhibitions provide a unique background of interactive learning, ensuring that any event held there will be the hit of the season!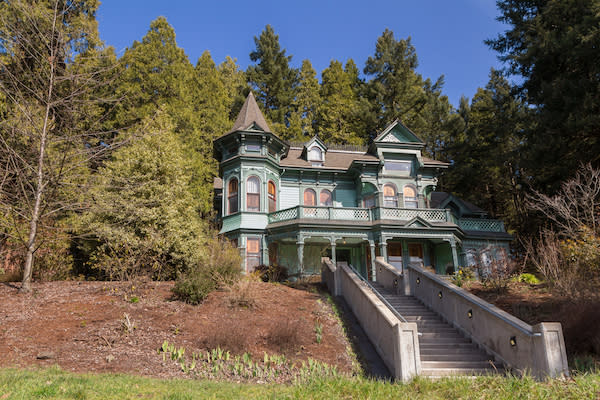 Shelton McMurphy Johnson House by Michael Sherman
A cultural icon of Eugene, the Shelton McMurphey Johnson House is the area's only Victorian House Museum. Built in 1888, the house, also known as 'the Castle on the Hill', has become an architectural landmark in the community. Offering incredible panoramic views of Eugene, the Shelton McMurphey Johnson House is available for private event rentals and group tours. For events, the house can accommodate 50 to 65 people indoors and about 120 people for indoor-outdoor events during the warmer months of the year. Event rentals have access to the kitchen which includes a warming oven, microwave, refrigerator with freezer, sinks, and counter space. Rentals can use the antique banquet-size dining room table, as well as three large round tables, two large rectangular tables, and six card tables. These tables come in very handy for events with sit-down meals and can accommodate up to 40 people. The first floor is accessible for individuals with mobility impairments via a ramp in the back of the building and includes a wheelchair-accessible bathroom; however, the second floor is only accessible via stairs. Holding your next event at this landmark building will be long remembered by attendees. 
Just a short five minutes from the Eugene Airport, the Oregon Air & Space Museum is available for small events. Since its opening in 1991, the Oregon Air & Space Museum aims to become a popular aviation education facility. More suited for smaller meetings of 10-25 people, the museum has incredible displays of full-sized WWI and WWII aircraft and artifacts showing the incredible history of aviation and space technology. A small stage area with seating is also available to event planners. A comprehensive scale-model collection, flight suits, a space program timeline, a variety of air and space memorabilia as well as a gift shop round out this unique museum.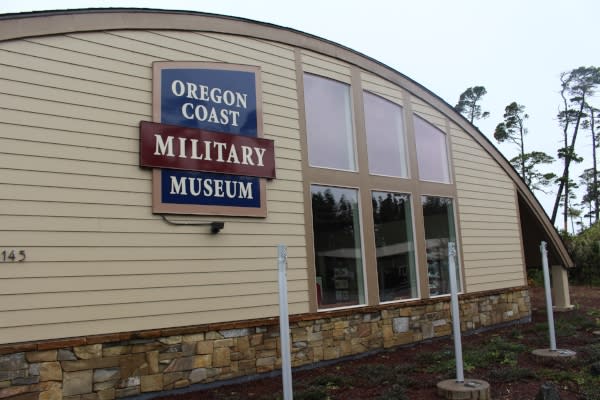 Oregon Coast Military Museum Exterior by Angie Riley
Located just outside the Florence Municipal Airport, the Oregon Coast Military Museum aims to preserve personal stories from Oregon military veterans with the motto "Honoring our veterans by educating our public." With limited meeting space (and a discount for groups of 10 or more) the Oregon Coast Military Museum is perfect for small military reunions or other small meetings. This volunteer-based museum features a remembrance garden, gift shop and a wall of bricks donated by friends and family of veterans. The unique exhibits highlight all periods of military conflict and all aspects of military service. Attendees will be pulled into absorbing every minute detail when you host your next event here.
Museums are a unique alternative venue to a regular conference room or meeting space. Make your next event a night at the museum and one attendees will always remember. Call us to learn more.
Contact us today!

Juanita Metzler, CMP, CGMP, SEPC

Senior Director, Conventions
Juanita secures meeting and conference bookings for the Eugene, Cascades & Coast region. She manages all local and national meeting markets. She specializes in business-to-business relationship building.