Creswell
Discover the friendly community of Creswell, Oregon bordering the outskirts of south Eugene. With its notable golf course, an esteemed farm-to-fork dining scene and its proximity to Oregon Wine Country, this small town is a serene getaway for travelers, campers and adventurers.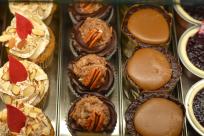 Indulge in the comforting smell of fresh baked bread along the Willamette Valley's "bakery loop".…
More

Info

›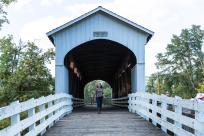 Escape into a delightful, undiscovered world of Willamette Valley farms, small towns and waterfall…
More

Info

›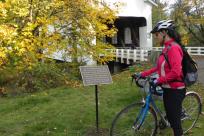 You've heard of these small towns' charms, you have an afternoon open for exploring historic…
More

Info

›
Creswell Hotels & Lodging
Creswell is the ideal basecamp for outdoor adventures across the Willamette Valley. The area hotels accommodate golf groups, wedding parties and aviation enthusiasts utilizing the local golf course and event center, and the Hobby Field Airport. This quiet town is close to waterfall hikes, covered bridges, alpaca farms, ranches and two wineries, Abbelone Vineyard and Saginaw Vineyard. And just down the road, a little further south, is Cottage Grove — another small town for exploring.
Creswell is the most convenient place to stay when Eugene - Springfield is bustling with activity. Just fifteen minutes south on Interstate 5, the local hotels offer clean, comfortable rooms with easy, quick access to most metro destinations. 
Creswell Food & Drink
This community is home to the popular destination bakery, Creswell Bakery, that features baked goods, pastries, soups and sandwiches made with fresh local ingredients.
Creswell is also a convenient stop to pack a picnic basket (shop at Farmlands Market) and pair it with a bottle of wine from nearby Saginaw Vineyard or Abbelone Vineyard. Golfers may want to lunch at the Emerald Valley Golf & Resort Front Nine Restaurant & Back Nine Bar.
Events & Festivals
Residents and visitors gather for "family-style" dinners, wood fired pizza and farm-to-fork feasts. Live music is featured weekly at nearby Saginaw Vineyard (advance reservations are recommended during the winter season). Cyclists pedal the back country roads on bicycle tours, aviation enthusiasts plan "fly-ins" and the Emerald Valley Golf & Resort hosts golf tournaments and other events.
In summer, Creswell's annual Fourth of July Celebration is a blast! Creswell celebrates in classic small town style, drawing hundreds of patriots from across the region. In the winter, Creswell presents a Holiday Tree Lighting Celebration.
Fly In
Sure, you can drive or cycle to Creswell - it's right off Interstate 5 and along the scenic Highway 99, only minutes south of Eugene - but it's far more fun to fly in! Creswell is home to one of the finest municipal airports in the Northwest. In addition to catering to many private planes, Hobby Field serves an experimental aircraft group, a sky diving company and flight school.
Top Attractions in Creswell
Play and learn at Garden Lake Park featuring a pavilioned interpretative center and monument to the Applegate Trail.
Join the festivities at Creswell's beloved Fourth of July parade and at their holiday tree lighting event.
Enjoy a family-style meal or bakery lunch at Creswell Bakery, one of the region's premier farm-to-table restaurants.
Cycle the scenic country roads past pastures of sheep, orchards and vineyards.
Visit alpaca farms, like Hum Sweet Hum and Aragon Alpacas
Sip wine in a historic red barn at a nearby winery.
Top Creswell Attractions
Emerald Valley Golf Club
Take a swing at this championship golf course where the UO Ducks play.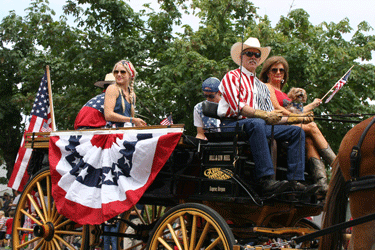 Fourth of July Celebration
This is a flag waving, candy-tossing, band marching, all out American parade.
Fly in and out of this popular hobbyist airport, home to sky diving and experimental craft.
About Creswell, OR
Tucked conveniently between Eugene and Cottage Grove along the Interstate 5 corridor, and home to one of the finest municipal airports in the Northwest, Creswell offers a quiet retreat in the South Willamette Valley with easy access to the foothills of the Cascade Mountains. Creswell itself comprises a small downtown district, a few big box stores and shopping strips, and several residential neighborhoods abutting farmlands and crowned by Creswell Butte.
CRESWELL HISTORY
The area around Creswell, Oregon supported the Kalapuyas people prior to the region's settlement by pioneers and the decimating diseases the Europeans introduced. The Kalapuyas made flour from camas lily bulbs and gathered berries, acorns and roots while moving across the verdant Willamette Valley in the spring and summer. They fished and hunted too, and had more permanent villages to which they returned to in winter.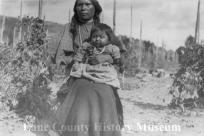 The Eugene, Cascades & Coast region (Lane County) sits astride a diverse ecological landscape with…
More

Info

›
THE APPLEGATE TRAIL & TRAVEL ROUTES
The famous 1846 Applegate Trail rolled through Creswell roughly along the same route of the current Highway 99 and I5 (built in 1966). It was touted as a less treacherous journey to Oregon, but was not without it's own challenges. Several of the town's present day residents are descendants of the Applegate family, trail-blazer Levi Scott, and other pioneers from the original migrations. A monument to the Applegate Trail can be found at Garden Lake Park.
In 1872, Alvin Hughes and James Robinett established homesteads here, and the Creswell Post Office opened a year later with John Creswell as the U.S. Postmaster General. Rail lines connected the community to towns from Oregon to California. The railroad was significant in the community's economic viability and later the highway and interstate would play that same important role. Airfields for small planes were commonly situated along the Highway 99 corridor which helped pilots sight the runaways. Today, Creswell's airport remains a vibrant focus for the community.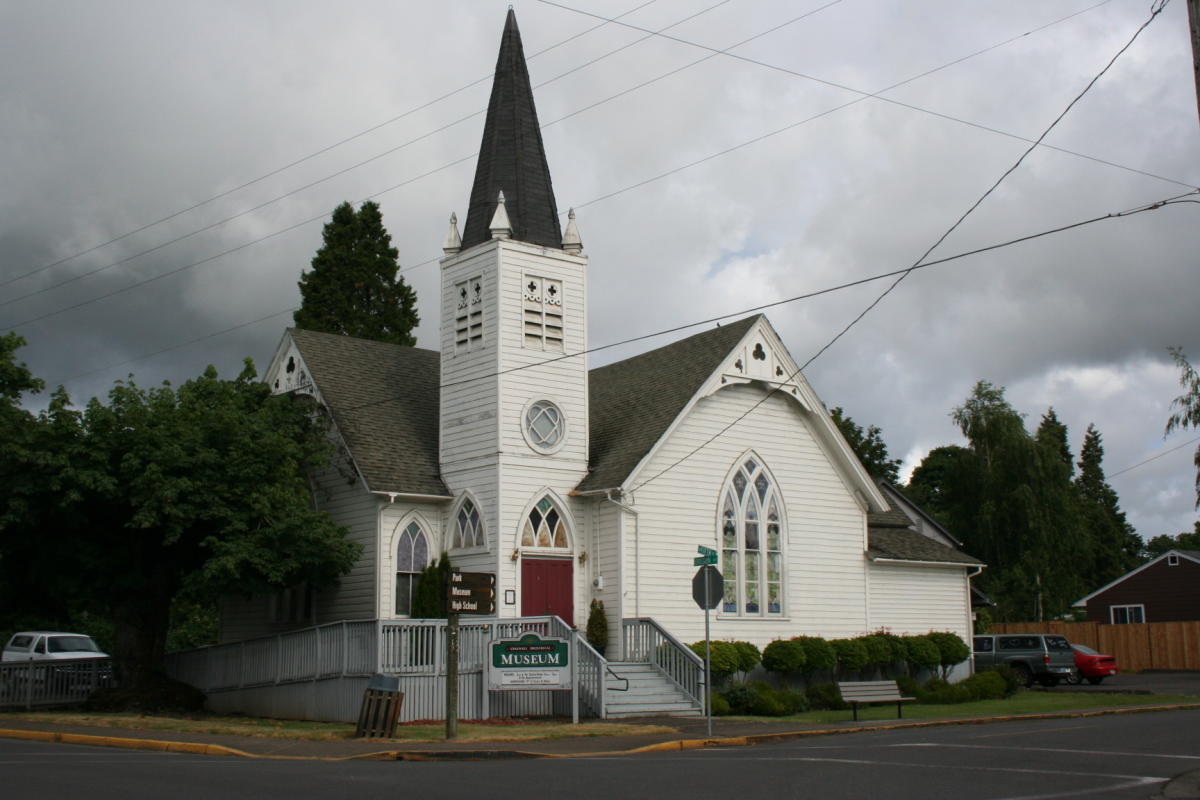 FARMING
Early on agriculture was the primary industry with wheat, orchards, cattle and pig farms. By the 1900s, in addition to a grist mill, Creswell had a cannery, packing plant, fruit dryer and professional services all along Oregon Avenue. Regional mining and timber also influenced the town's commerce.
In 1972, the Creswell Area Historical Society was founded to preserve the region's heritage. The organization operates the Creswell Historical Museum which is open for limited hours seasonally.
Creswell continues to be a farming community but has expanded its repertoire to numerous outdoor recreational pursuits. The town is surrounded by hiking trails, mountain biking trails, equestrian-friendly trails, birding areas, fishing spots and various river adventures. In-town highlights include two beautiful community parks, several outdoor murals and a championship golf course.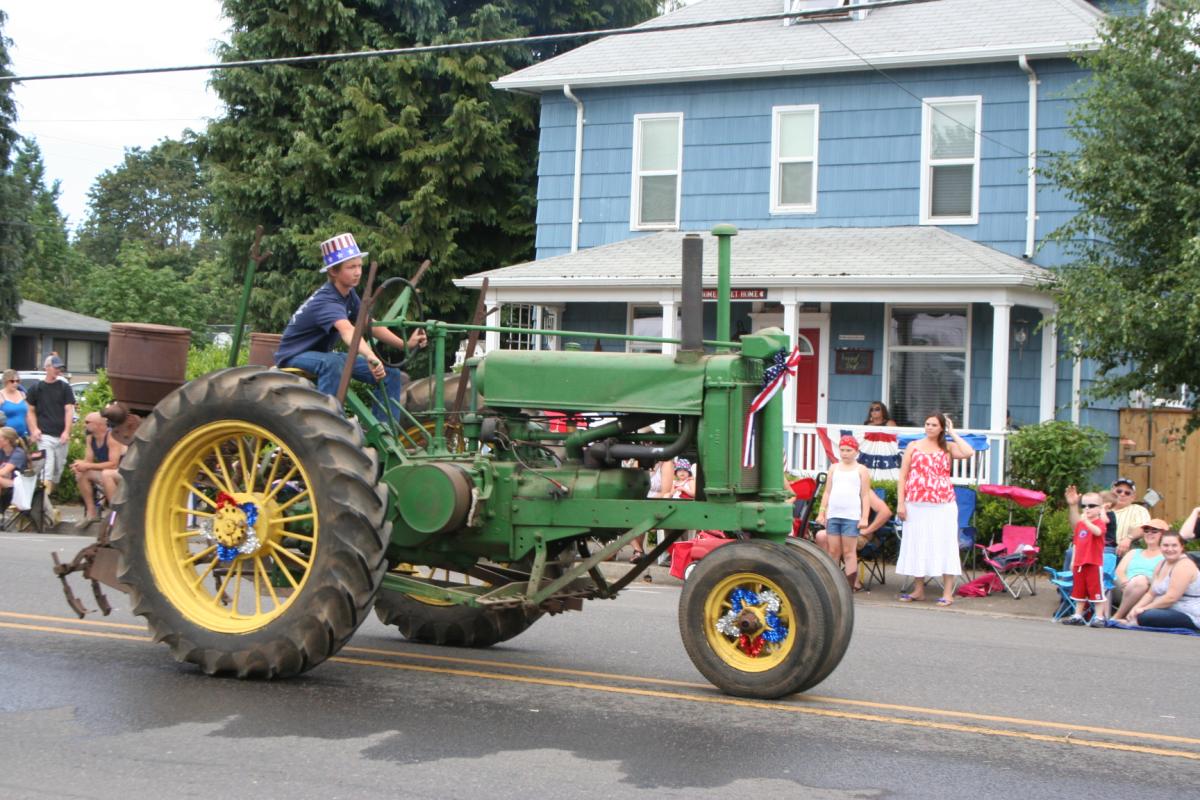 MAP IT
Pick up Creswell maps and brochures. Find out more information about nearby lodging, camping, restaurants and member businesses. Easy access from Interstate 5 and Highway 99. The Creswell visitor information center is open varying hours year-round Monday - Friday. The Creswell Chamber of Commerce presents the annual Fourth of July parade and the holiday tree lighting.
95 W Oregon Ave, Creswell OR 97426

P: 541.895.4398

Book Now
MAP IT
The city of Creswell is located 10 miles (16 km) south of the Eugene-Springfield area and 8 miles (13 km) north of Cottage Grove along Interstate 5 in the Willamette Valley region of Oregon. Known as "The Friendly City" and for their 4th of July Celebration and Parade.

13 S 1st St, Creswell OR 97426

P: 541.895.2531

Book Now

Plan your trip to Eugene, Cascades & Coast.