WOW! That's all I've got to say about The Big O Tournament... Well, maybe I have a little bit more to say.
I saw one of the many billboards about this event and thought "hey I should check this out" and boy am I glad I did. Having never been to a Roller Derby Tournament, I didn't know what to expect but let me just say these men and women are some talented athletes. 
There was over 34 women's, men's and junior teams at the tournament from all over the globe. One team even came from Melbourne, Australia and others from Helsinki and Edinburgh!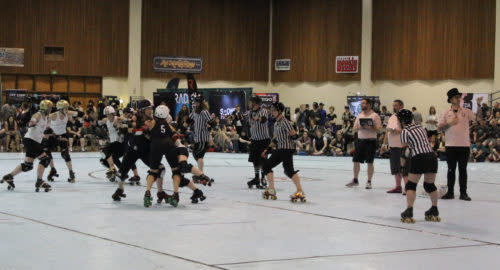 I got to talk to one of the girls on the Emerald City Roller Derby team and learn more about derby in the area. The league currently involves over 200 people, including skaters, referees and volunteers, from the local community. That's a lot of people no matter how you look at it. They are a non-profit roller derby league based in Lane County, they strive to strengthen the community with inclusive activities and events that are locally supported and member-driven. Sounds like a great group of people to me.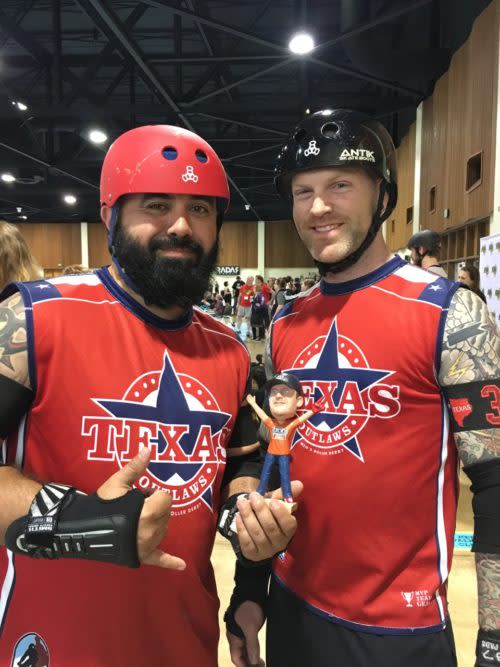 I got to meet a few of the guys from Texas Men's Roller Derby. They were a bit confused by me but they went with it and I got an awesome picture! (Hey guys, remember me?)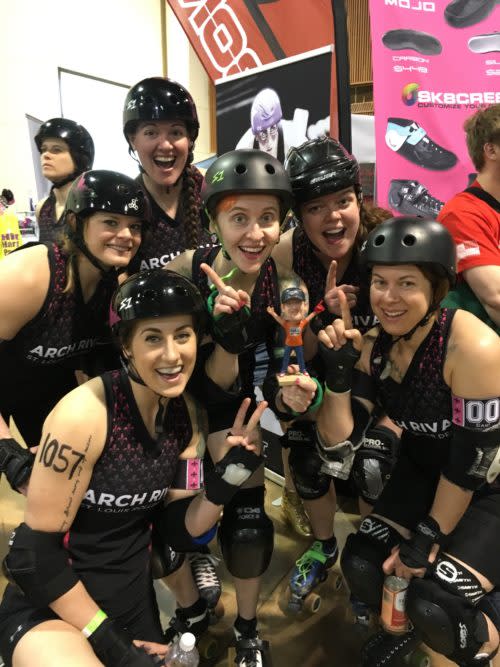 The St. Louis Arch Rivals were pretty sweet! They were all super excited to meet little ol' me. This was right before their bout against Seattle.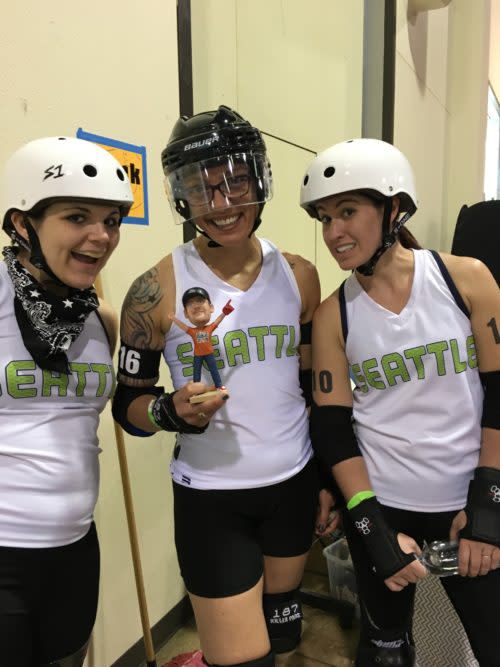 Speaking of Seattle I got to meet them too! You could say I was everywhere.
If you can't tell I had SOOO much fun at The Big O! I can't wait till next year and plan on catching many more bouts before then. See you out there sports fans!