The economic impact of Lane County's travel and tourism industry exceeded $1 billion in 2019. And then came COVID, wildfires and social unrest.
Individuals, businesses, government and communities have all been affected and impacts range from small inconveniences to losses of health, jobs, businesses and more.
And yet, support continues to pour in. GoFundMe campaigns, federal and state loans and grants and non-profit fundraising are all contributing to the support of individuals, families and businesses.
The Oregon Tourism Commission, aka Travel Oregon, provides millions of dollars in grant funds for promotion and development projects throughout the State. Their current funding opportunity,  the Destination Ready Program, is a program of "direct investment and technical assistance for the development, enhancement and stewardship of key visitor experiences that are COVID-19 appropriate." This grant is designed to support economic recovery, enhance local livability and provide access to a diversity of explorers.
The Destination Ready Program is welcome news for communities looking forward to the return of visitors in 2021. Many Lane County communities are now waiting for their applications to be reviewed. If awarded funding, what will be accomplished?  
Cottage Grove's Main Street offers a lively mix of restaurants, cafes, shops and professional services that attract visitors to the southern Lane County area. Their application is for funding public "parklets" along Main Street. A parklet can include amenities like seating, landscaping and public art. In this COVID era it's clear that outdoor spaces are a necessity. If approved, the grant funds would help build three parklets for use in the summer of 2021.
Two projects are proposed to assist in wildfire damaged areas along the McKenzie River. Lane County Parks are used extensively by area residents and play a critical role in providing incredible visitor experiences. Damage to boat landings, restrooms and other parks amenities would be addressed through temporary restrooms, placement of trash receptacles and more. Parks Division Manager Brett Henry noted, "Lane County parks face a backlog of deferred maintenance and wildfire damage has only added to this burden. Receiving this Destination Ready grant [would] give us the opportunity to prepare these highly used McKenzie River area parks for use in the summer of 2021."
A second McKenzie River project is a joint effort by Cascade Volunteers and the Willamette Valley Visitors Association. Volunteerism involves contributing one's time and talents to assist in charitable activities. If received, the grant would be used in the development of a "volunteerism package" through First Nature Tours, connecting volunteers to projects happening in the wildfire damaged areas. Following their volunteer efforts, volunteers would stay and play in the region making it a win-win-win.   
In Oakridge-Westfir, three applications request funds for the enhancement of spectacular outdoor spaces. The City of Oakridge has applied to resurface the popular Greenwaters Park bridge and a second project welcomes visiting cyclists in Westfir with a bike kiosk displaying area routes and offering tools for minor bike repairs. The third project is proposed by the Oakridge Disc Golf Club. This newly developed 18-hole course now open to the public and will include restrooms if their proposal is funded.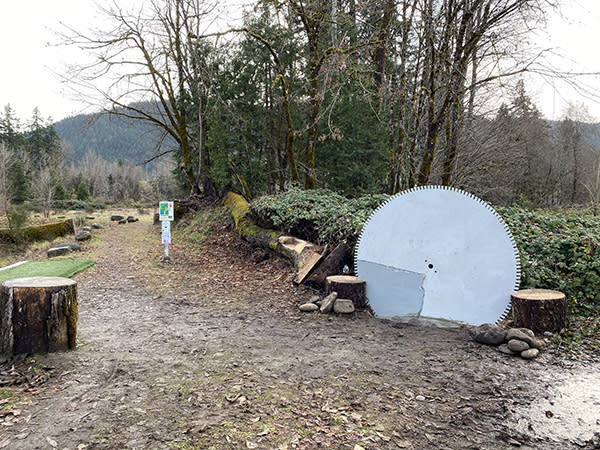 Cycling in Oregon generates hundreds of millions of dollars in economic impact each year and another community looking to leverage growing cycling interest is Coburg. In addition to a community beautification project, a bike kiosk would be added in the city center. Located at the southern end of the Willamette Valley Scenic Bikeway, Coburg is well-positioned to attract resident and visiting cyclists.
The Oregon Coast is a top visitor destination and Florence hosts millions of visitors each year.  Offering dunes excursions, hiking, fishing, golf and more, its shopping and dining experiences are a favorite for all who visit. If funded, their project would increase outdoor dining opportunities along the beautiful Old Town boardwalk, increase trash collection and add tables with embedded chess boards.
With more projects than funds available, some projects will go unfunded. The silver lining is that these Lane County projects are "shovel ready" and, with financial support coming from a variety of sources, it may not be long before these projects come to life – serving visitors and residents for years to come.