A perfect mid 70s day with blue skies signaled the start of cycling exploration of the newly opened Mill Race Path in Springfield. This recently completed bike loop has been on my radar for sometime and Memorial Day weekend seemed the perfect combination of warm weather, plenty of time and a carefree spirit of adventure.
My wife and I started our journey at Mezza Luna Pizzeria, a couple of giant slices for me and a gluten free pizza for her. Happy to report that they have nailed the gluten free pizza. Perfect crust and tender pizza, a difficult combination for most. Our server noted that he's seen a lot more bicycles heading down 5th Street since the opening of the new trail. He wrapped up our leftovers so we could put them on the back of our bikes and we started out on the new path right down the block on 5th Street.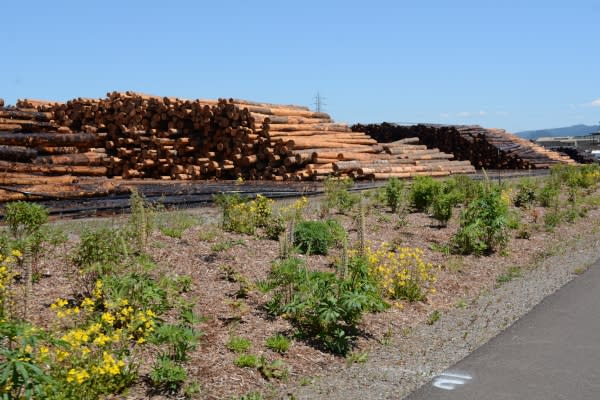 The trail was easily marked and newly landscaped, taking us behind Springfield's Booth-Kelly Mill which was an interesting and pleasant perspective. On the other side of the trail were wildflowers in bloom, birdsong and the babbling Mill Race.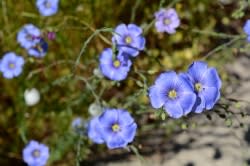 After leaving the industrial area behind, we continued on to ride along the Middle Fork Path of the Willamette River. We met runners, families out walking, groups of bikers and people jogging with dogs for which there were numerous stations with bags/containers. Although many were met along the way, it felt like we had the trail to ourselves with the sounds of the water and birds, the unique smells of the flowers and the elusive glimpse of turtles, who stealthily slipped beneath the surface upon sensing me trying to take a photo.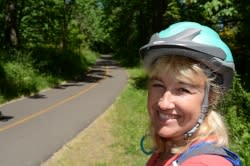 It felt like just as the sun became too warm, a stretch of the trail went through huge trees where I was immediately transported through space and time as only smells can do, to my childhood vacations in Prospect Oregon, along the Rogue River. It occurred to me then that throughout my entire life, Oregon has played the role of  "State Most Likely to Create Fondest Memories" and this trail ride just off my doorstep was added as another fantastic experience.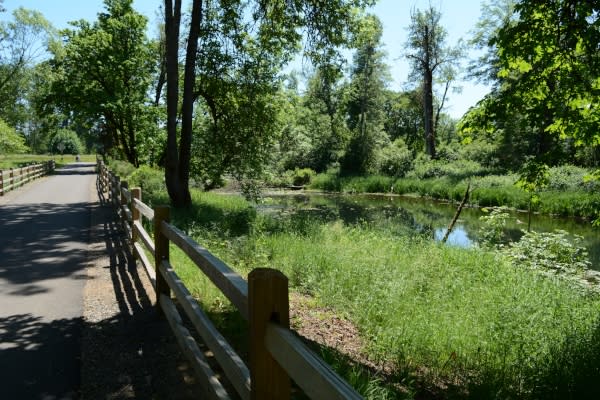 We stopped for a few scenic breaks...ok, selfie breaks, along the river and sat on the benches enjoying nature at its finest. Another feature of the trail that we found helpful was the signage for wayfinding and distance. They are frequent and easy to read. Clearwater Park and its landing is where this path comes to an end. We stretched our legs, sat by the river and hydrated. After a few minutes enjoying the river and making plans for a future kayak adventure, we started the second leg of our ride that would take us back the way we came until it splits, ultimately taking us to Dorris Ranch.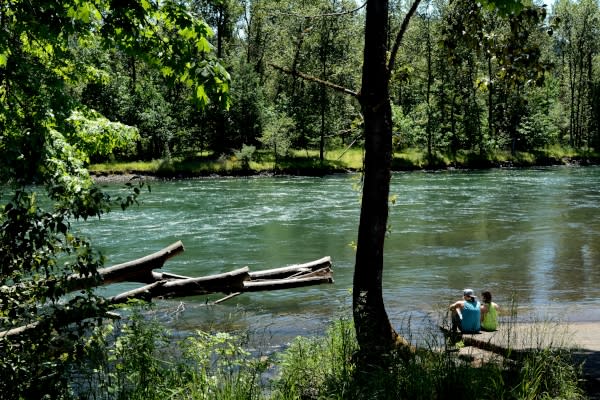 It was inspirational to see others enjoying the path with us. One boy had such a great smile on his face as he rode his bike down the trail. Like the world was his to command. Others like us were soaking up the warm sun, thankful for the spring and return of dry weather. Although for the most part, the trail is flat, there are a couple of inclines that will get your blood pumping. I'm embarrassed to say that we pedaled slow enough that a long boarder courteously passed on our left.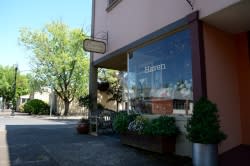 This route ends at Dorris Ranch, however; the adventure continues for those willing to pedal the rather larger hill standing between the ranch and historic downtown Springfield where we found fun little shops like Haven and the new Celeste Watch Company - a stop in to see Celeste and her incredible custom watches is a must. Plank Town Brewery on Main Street was our final destination and it is also a stop on the Eugene Ale Trail. A cold beer, fresh stamp on my Eugene Ale Trail Passport and a lemonade outside while we relaxed was the perfect end to an amazing ride.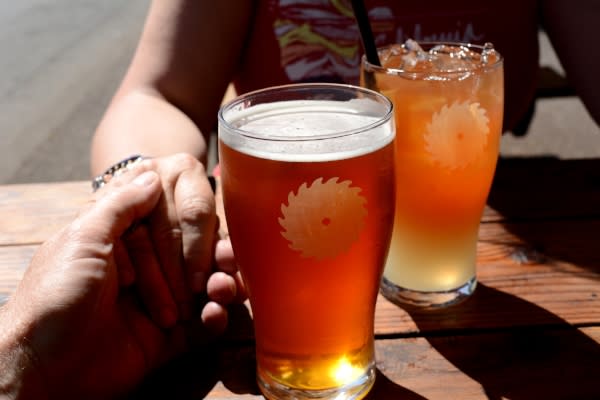 Originally published in June 2017