Back To Previous Page
Beachside Treasures & Antique Hunting
Published: January 01, 2021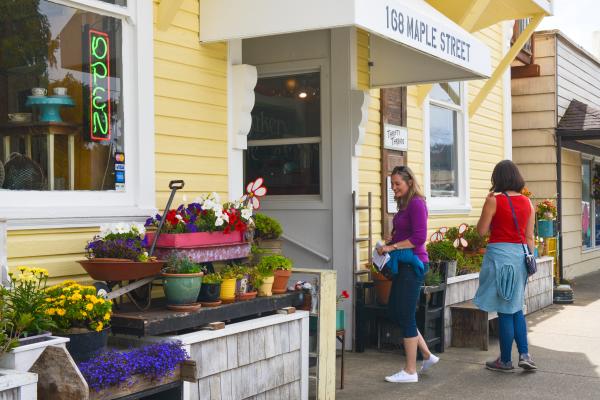 Florence is an excellent destination for coastal antiques and vintage thrifting. The treasure hunting begins along Highway 101 where a collection of vintage shops comprise an informal gateway to "Florence's Antique District". Many more vintage shops are tucked on side streets throughout Historic Old Town Florence. Expect to find glass floats and mari-time objects among collections of glassware, jewelry, tools, toys, vintage clothing and antique furniture. An exciting twist on Florence's antique scene are art galleries where some local artists have cleverly re-purposed commonly discarded items, transforming them into spectacular works of art. Below are some thrifting highlights. 
Thrifty Threads
Glass Floats at Thrifty Threads by Melanie Griffin

 

A circa 1910 historic rooming house on Maple Street is now a consignment shop. Squeeze between aisles of collectables and discover pristine cast iron skillets and pots, vintage signs, 50s era dish ware and 70s era toys. From red Flyer wagons to garden pots to solid furniture pieces, this store has a lot of everything. In fact, much of it is stacked ceiling high, in large bins and overflowing from the walls and counter tops. It is easy to loose track of time here.
The Captain's Lady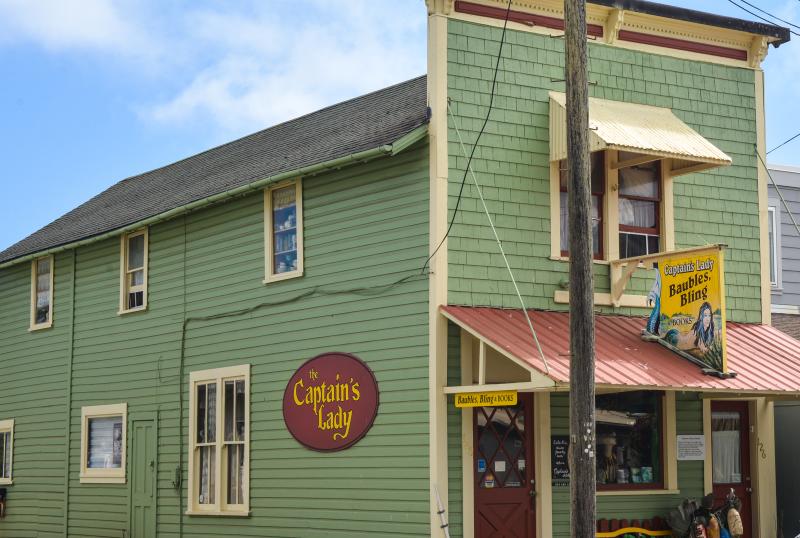 The Captain's Lady in Historic Old Town Florence by Melanie Griffin

 

Just down the block in the 1900s former telephone company, The Captain's Lady sells jewelry, vintage items and books. While not entirely a thrift store, it is great for rummaging for gifts among a mix of quirky new and resale finds.
Purple Pelican Antique Mall
Right on Highway 101 this tidy antique mall showcases multiple dealers and is a true collector's "go-to.". The impressive collection includes furniture, china, toys, tools, records and linens. This is a one-stop shop for anything and everything vintage. With a friendly atmosphere and charming displays, expect to be enthralled here for awhile.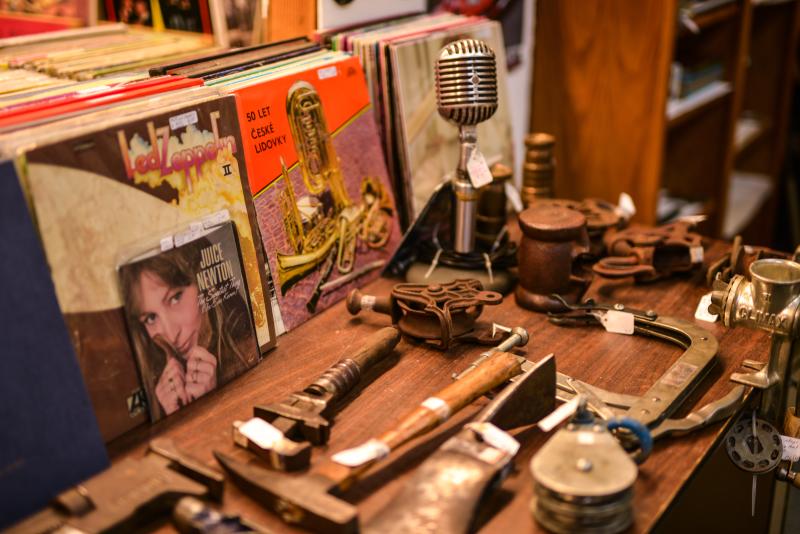 Vintage records and tools at the Purple Pelican Antique Mall by Melanie Griffin
Treasure Bay - Gifts & Collectibles
Come here for the exquisite locally-crafted opal jewelry and find other delightful must-haves. Thoughtfully selected antiques make this a good bet on any vintage seeker's list.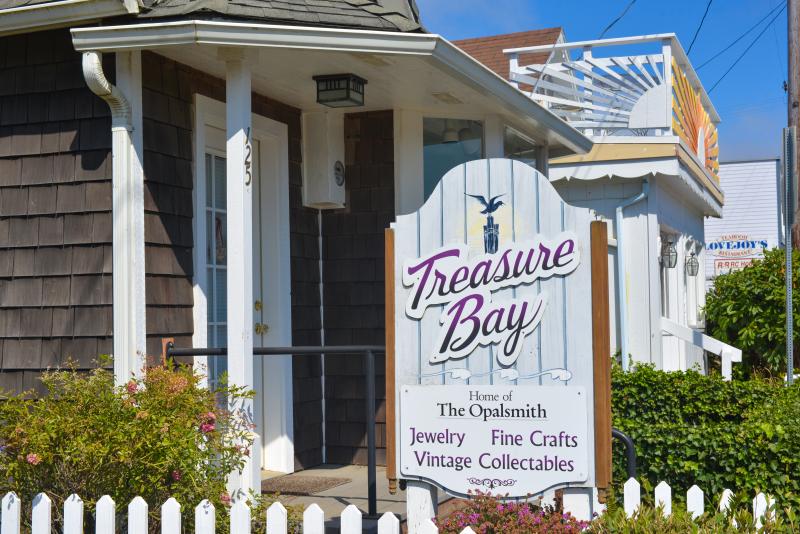 Treasure Bay in Historic Old Town Florence by Melanie Griffin

 

Also mark your calendar for September when over forty residents and churches participate in Florence's annual community-wide yard sale.