Back To Previous Page
Road Trip: Florence
Published: February 01, 2019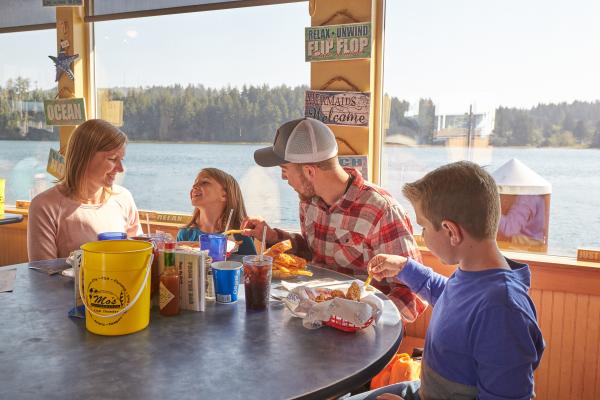 Driving out to Florence for a springtime getaway is an Oregon tradition. As the days get longer, it's a chance to take in fresh ocean air, feel the cold sand on your feet and relax with only the sound of the ocean waves to keep you company. While you'll want to be sure to pack plenty of layers (there's a reason why we call our beaches the coast, after all), this is a quintessential Oregon trip not to be missed.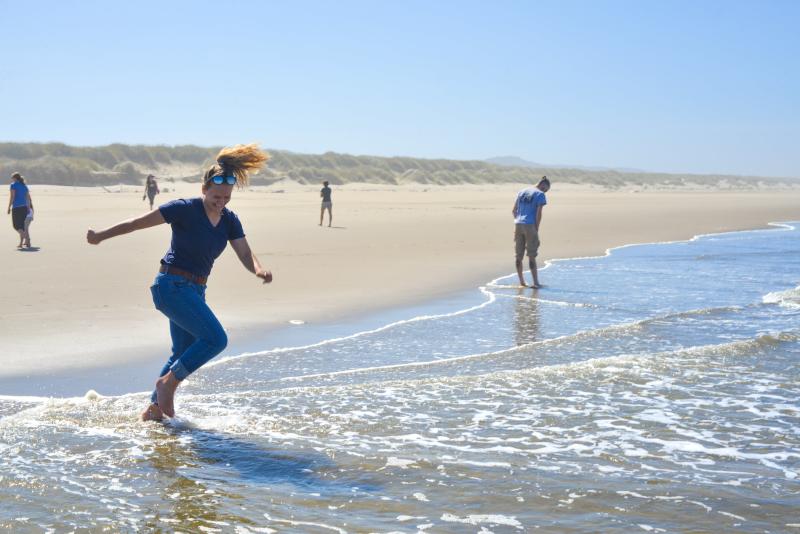 Playing on the beach in Florence by Melanie Griffin  
From Eugene - Springfield, drive west on Highway 126. The drive is approximately 60 miles and you can take your time, stopping at wayside hikes to discover waterfalls, a historic covered bridge and roadside farm stands while you pass through the tiny towns of Noti, Walton and Mapleton.
When you arrive in Florence, head to Historic Old Town Florence. Bay Street will be waiting for you with rows of shops and restaurants on the Siuslaw riverfront. Check out the local movie theater for independent films, Hollywood hits and performing arts features. There are many art galleries and some worthy history museums to explore.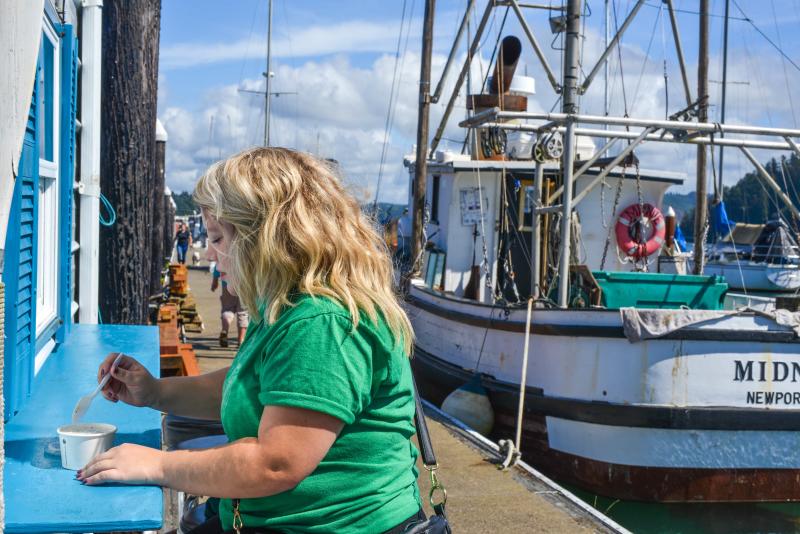 Crab Chowder at Novelli's on the docks by Melanie Griffin  
Mix with the locals at the Beachcomber Pub & Grill, order a fancy cocktail at the Bridgewater Zebra Bar or squeeze on the "Margarita Deck" at the Traveler's Cove Restaurant. Your best bet for outdoor seating with seasonal entertainment is the International C-Food Market with its good-weather deck overlooking the docks.
Here are a few springtime highlights to put on your Florence "must-do" list:
Three Rivers Casino Resort. For gaming, good food and entertainment; Three Rivers dishes up an exciting atmosphere. Play at new slot machines, craps, roulette, Pai Gow, Keno, blackjack, poker and more. Bingo is offered on Monday and Wednesday nights.
Florence golf courses. Golfing on the Oregon Coast is legendary with destinations such as Bandon Dunes. Florence is also central to several excellent golf courses including Florence Golf Links, a Rees-Jones designed course and a spacious clubhouse that was recently updated. Ocean Dunes Golf Links built by William Robinson is adjacent to Three Rivers Casino. Both offer beautiful natural settings among the dunes and pine forests.
Dune buggy rides. Cruise 500 ft mountains of shifting sand and roar across wide-open beaches on either "wild or mild" (your choice) dune buggy tours. Adventuring out into this other-worldly landscape is a thrill all by its self.
Local beer. Jerry's Place brews their own beer under the name "What'cha Brewing" and serves up pub food alongside pool tables and lottery machines.
Explore Historic Old Town Florence. Between taking selfies in front of the historic Siuslaw River Bridge and down on the docks, you'll want to also grab a "screamer" (delicious freshly baked cookies made into an ice cream sandwich) at Found Vintage. And then cross the street to the local barbershop, where Stillwagon Distillery pours tastes of over a dozen small-batch rums with flavors from mocha to pineapple. Head to Novelli's crab shack down on the docks for warm bowls of crab chowder or pick one of the many restaurants with some of the best clam chowder on the Oregon Coast.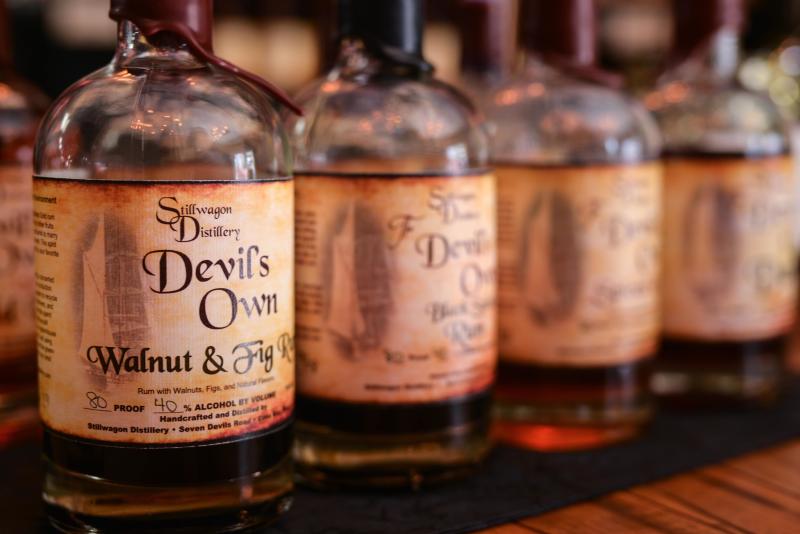 Stillwagon Distillery in Florence by Melanie Griffin  
Central and affordable places to stay in Florence include The Lighthouse Inn, which was ranked as the "Best Budget Hotel" by TripAdvisor. Its comfortable, family approach has extras including complimentary breakfast, board games and books; they'll also set you up with bike rentals. Travelers may also appreciate the Florence 101 Hostel with delightful shared spaces including laundry facilities and game room. Choose between a private room or dorm.
You can extend your road trip experience by driving either direction along Highway 101, either south to the Oregon Dunes or north to the Sea Lion Caves and Heceta Head Lighthouse. Spring Whale Watch Week is March 21 - 29, 2020; so be on the lookout for gray whales spouting and breaching along the shoreline.
Top photo: Mo's Seafood & Chowder in Florence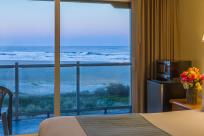 From riverfront lodging to Old Town inns, discover special coastal getaways.…
More
›