Back To Previous Page
Guide to the Oregon Coast in Any Weather
Published: December 27, 2022
The Oregon Coast is beautiful in all weather. Hike seaside cliff trails with far-reaching views on sunny days. Watch the light from the brightest lighthouse on the Oregon Coast penetrate banks of rolling fog. Experience the drama of a coastal storm from the comfort of a cozy restaurant.
Historic Old Town Florence offers fresh seafood, local art galleries, Siuslaw River views and some of the finest coffee on the coast. Spend the wetter hours browsing the shops and chatting with locals. Temperatures on the coast are fairly mild, meaning that you can have a great adventure no matter the weather as long as you are prepared with the proper attire.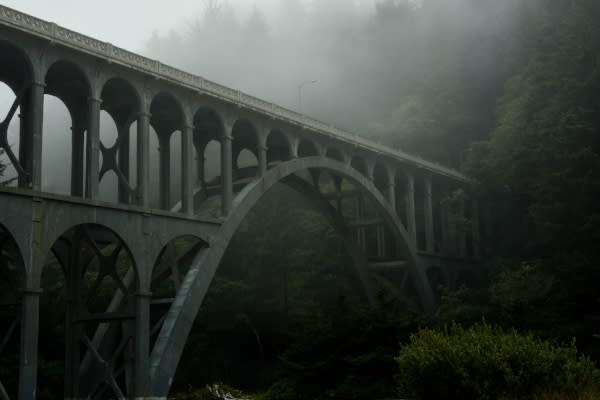 Cape Creek Bridge, HWY 101 in the Fog by Melanie Griffin 
Is it Foggy?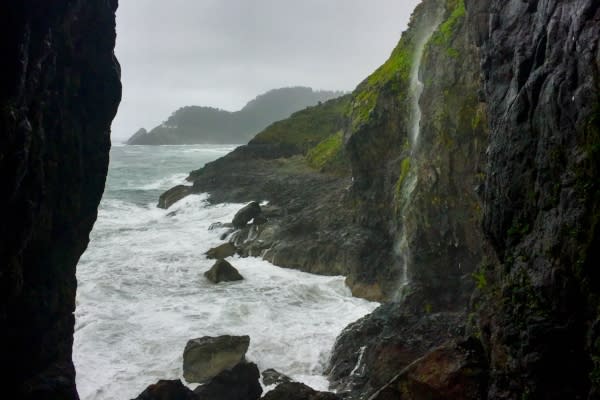 Coastline view from Sea Lion Caves by Melanie Griffin 
Is it Rainy?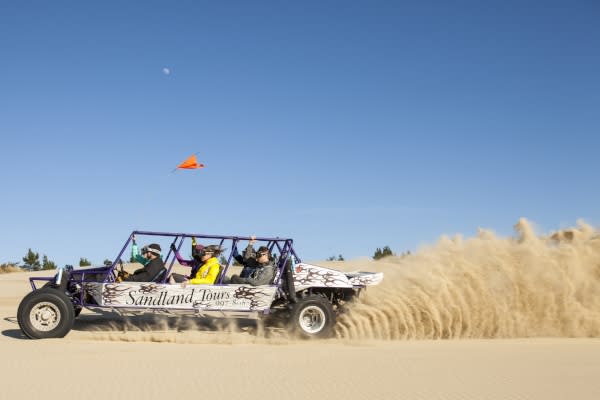 Dune buggy on the Oregon Dunes by Eugene, Cascades & Coast
Is it Sunny?
Be Prepared For Changing Weather
All seasons on the Oregon Coast experience some shifting weather patterns, so dress in layers and bring a jacket. Plan ahead but then be flexible with your choices of coastal activities. There are so many great things to do on the coast in any weather.
Check the current weather in Florence.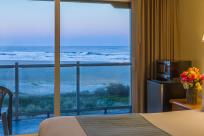 From riverfront lodging to Old Town inns, discover special coastal getaways.…
More
›