Back To Previous Page
25 Great Gift Experiences for the Holidays
Published: December 10, 2019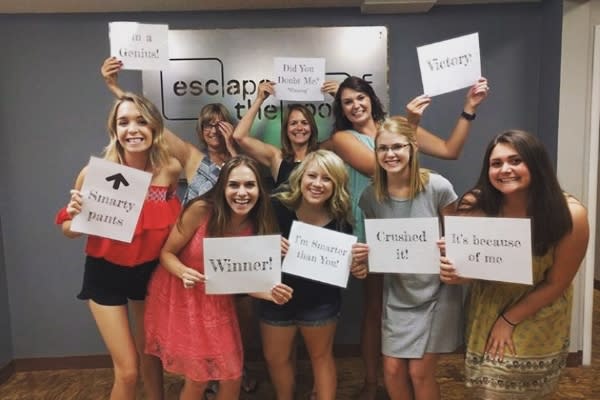 Feel like we all have too much stuff? Research on happiness supports investing in the things that really bring fulfillment — like time together and finding new adventures.
Last year, I skipped buying socks, dolls and pretty flower vases and instead surprised my family with a reservation for the holiday-themed "Nutcracker" escape room by Springfield's Escape the Room Oregon. At first there was a little apprehension about stuffing all of us — grandparents, siblings, partners and children — into a locked room (don't worry, despite the name you aren't really locked in!) to solve a mystery. But very quickly it became a bonding experience as all generations worked together and uproarious laughter filled the room. By the end, none of us would have traded it for socks.
Here are some more Eugene-area ideas for gift giving "experiences" to fill your heart, not your house.
1. Rent the Pacific Pub Cycle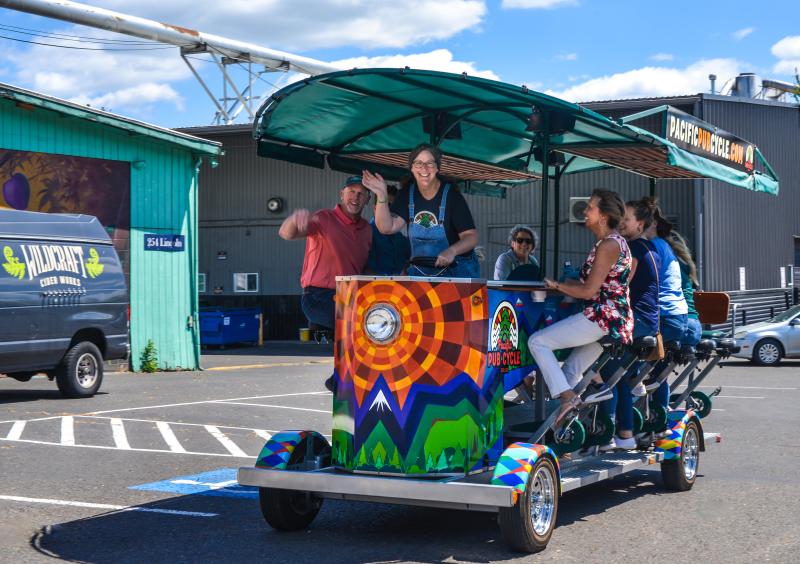 Pacific Pub Cycle Cruising by Wildcraft Cider Works by Melanie Griffin
This bicycle "pub" cruises the Whiteaker neighborhood and stops at breweries, wineries, distilleries, restaurants and even an arcade on a guided circuit. The catch is that you have to pedal the pub to get there! Pacific Pub Cycle has fun pre-packaged tour suggestions, or you can customize a two-hour tour based on your groups' interests. Reservations require a minimum of 8 people (18 years or older) with a maximum of 14 people plus the driver. Not everyone has to pedal — there are a few stationary seats for just riding — so don't hesitate to invite your couch-potato relatives. Everyone will have a good time!
2. Watch a "Radio Show" 
Radio Redux's show lineup includes the "Radio Redux Christmas Special", "Sunset Boulevard" and "Stagecoach", and is a great way to introduce or reacquaint yourself with radio storytelling. Fun for all generations, it's new for the kids and heartwarming for the grandparents. The host, Fred Crafts, is a national voice talent and local legend who has graced Eugene with an extraordinary pageant of bygone but beloved entertainment.
3. Throw an Axe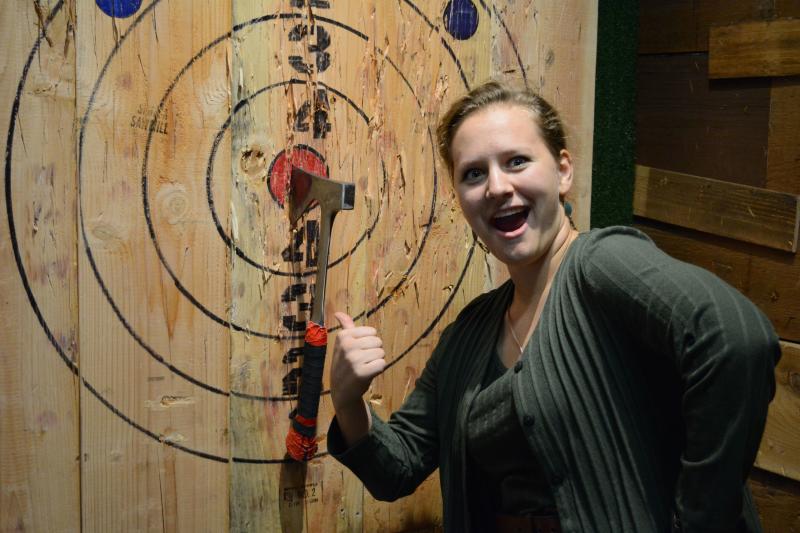 Oregon Axe Throwing in Springfield by Colin Morton
Instead of tossing darts, imagine heaving an entire axe at your target! Try out your best logger look and wear closed-toe shoes. To throw axes you must be at least 12 years old. The Oregon Axe lounge also has a 21-and-over drink service with a two-drink maximum. Reservations for axe throwing lanes are recommended.
4. Master Downward Dog
Enhance well being and vitality with a variety of classes for all experience levels in Eugene Yoga's South Eugene and downtown Eugene studios. A sampling of classes include "Candlelight Flow", "Chair Yoga", "Prenatal Yoga", "Yoga Nidra for Stress & Sleep" and "Sunrise Yoga". Explore Tai Chi, Palates Fusion, Ashtanga and more.
5. Indulge Your Aviation Buff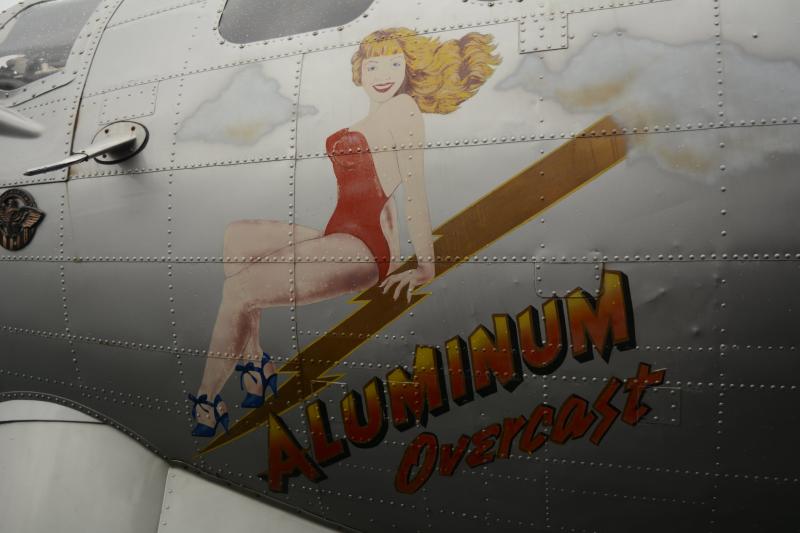 Aluminum B-17 Bomber Fly In by Colin Morton
Spend the day checking out amazing collections of aircraft from a MIG 17 to a Skyhawk at the Oregon Air and Space Museum. Or learn all about Oregon's aviation history in the Hall of Fame at the Oregon Aviation Historical Society (OAHS). Did you know the OAHS is restoring several famous biplanes from the 30s?
6. View Oregon From the River
Cruise the Willamette River soaking up nature's seasonal beauty. Jet boats are able to skim the shallows and go fast, so you can see all there is to see. Spot osprey, deer and more along the banks. Check out Scenic Jet Boat Tours and 2 Rivers Jet Boat Tours for touring options.
7. Ride at Sunset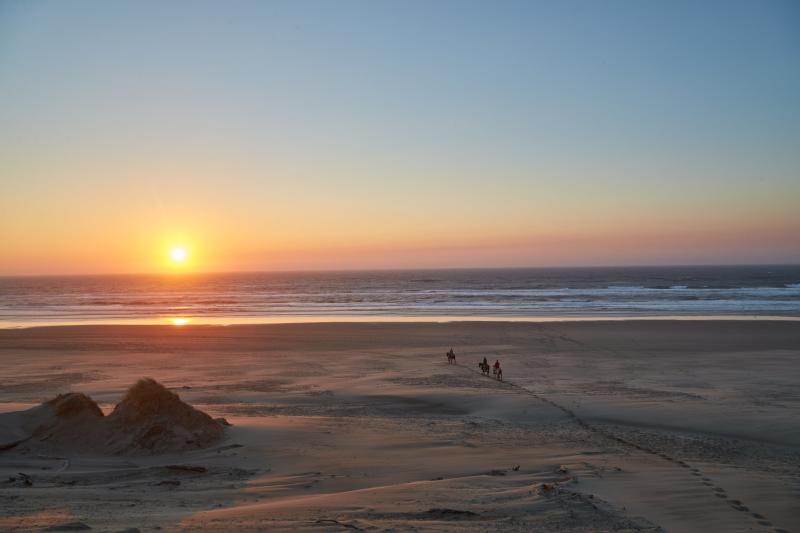 C&M Stables Horseback Riding at Sunset by Jacob Pace
A horseback ride along the beach at sunset is probably on everybody's bucket list. C&M Stables makes this dream come true with comfortable and scenic trail rides. Choose from a variety of options including lead-rope corral riding for children. The horses here are loved and well-cared for, each with their own sweet story.
8. Cast Out a Line in the Famous McKenzie River
Beginners to avid anglers will benefit from personalized casting instruction. Both Home Waters Fly Fishing and Caddis Fly offer classes and/or guided fishing trips. Plus you can get expert advice on all your gear needs.
9. Perfect Your Golf Swing Inside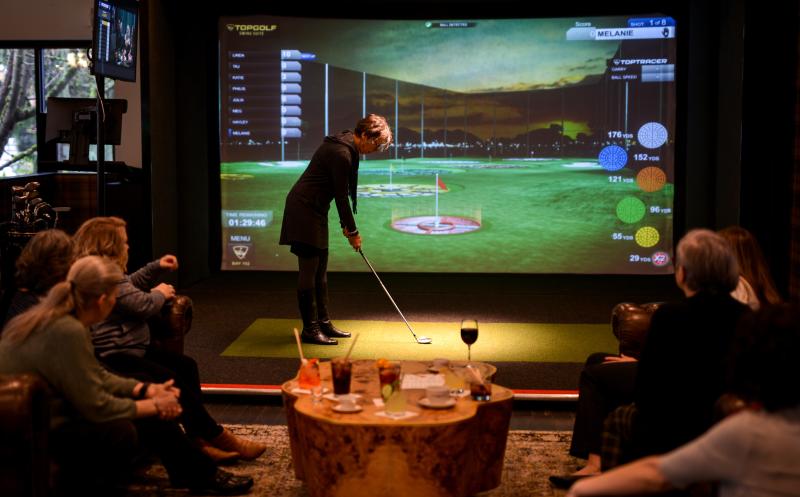 Topgolf Swing Suite at the Graduate Hotel Eugene by Melanie Griffin
Golf in winter? The weather's always perfect indoors at the Topgolf Swing Suite! Compete for the best sports scores while perfecting your golf swing, soccer kick, baseball pitch or dodgeball throw. The Topgolf game inside the Graduate hotel includes comfy lounge seating, bar and food service and your choice of games.
10. Taste Wine During Cellar Season
Learn more about the top local wineries while enjoying cheerful chauffeured transportation. Coordinate custom tours to favorite wineries or have Cork & Barrel plan a memorable day in South Willamette Wine Country.
11. Eat Your Way Across Downtown
Please your palate with informative and fun tours of downtown's best kept foodie secrets and most popular dining destinations. America's Hub World Tours has scouted out a delicious tasting tour of downtown. Meet the chefs, bartenders and food cart owners that make-up Eugene's outstanding farm-to-table culinary scene. 
12. Spend the Night in a Tipi
Tipi Village Glamping by Cari Garrigus
Go glamping just outside Springfield in a comfortable bed and breakfast "zen" tipi. Tipi Village offers a relaxing, serene setting in the forest along Mill Creek. An organic gourmet breakfast is served in the morning. Add on a reflexology or yoga package for the complete retreat experience.
13. Learn About Food
Impress your culinary-inclined family and friends with a delicious multi-course meal paired with regional French wine, or dive deep into learning a culinary specialty in their fabulous demo kitchen. Learn about cheese, oysters, knife skills and more with Provisions' specialty classes.
14. Take Aim at Targets
Blast the clay birdies with your best buddies. A daily membership rate is offered for those just trying it out. Sign up for shooting instruction or choose from sporting clays, skeet, trap and five stand games. If you haven't been, Creswell Clay Target Sports offers a comfortable club house adjacent the outdoor ranges —  a perfect place to relax after target practice.
15. Tour a Historic Home by Candlelight
During December, special candlelight tours of this historic home in downtown Eugene are available. This is one of many intriguing and experiential events hosted at the Shelton McMurphey Johnson House. Also inquire about teas, escape rooms, poetry readings and Victorian manners camps or classes. 
16. Find Urban Street Art in Unexpected Places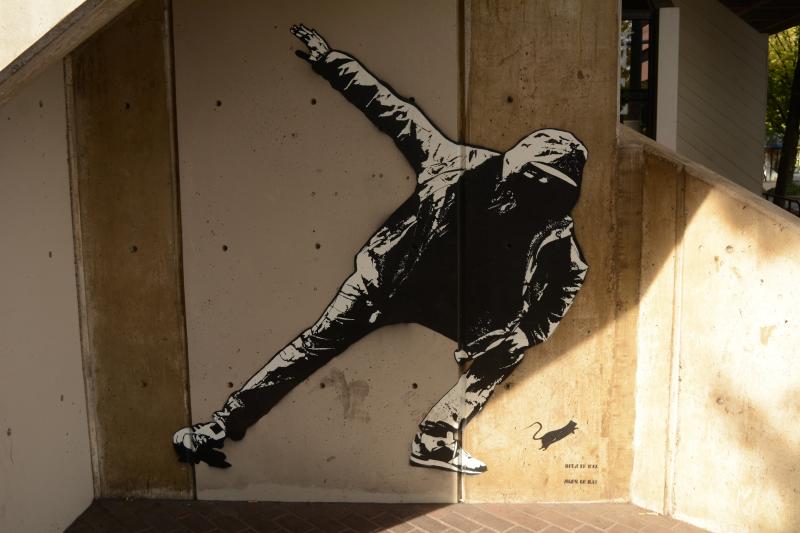 Blek le Rat Street Art by Colin Morton
You've heard about the City of Eugene's 20x21 mural campaign? Learn all about the amazing international artworks gracing buildings throughout downtown. America's Hub World Tours can guide you through the artists' backstories and even the locations of some more hidden urban art.
17. Dive Deep into a Glass of Pinot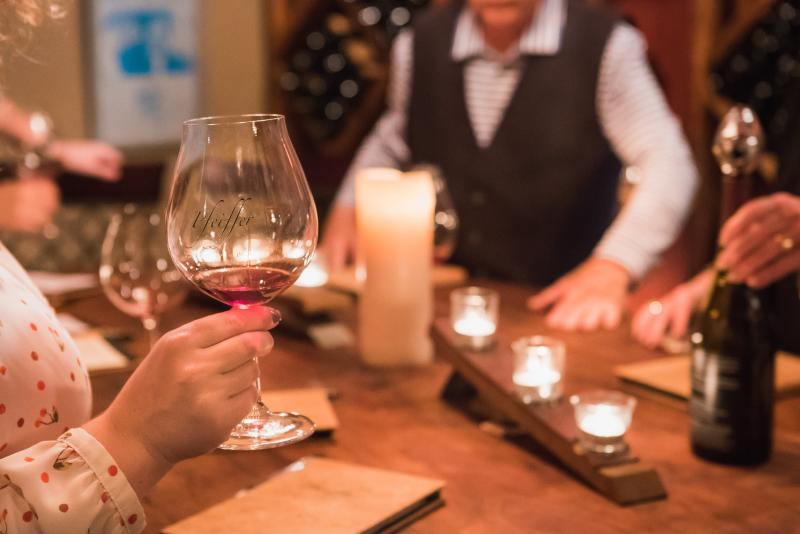 Wine Tasting at Pfeiffer Winery by Michael Sherman  
Pinot is the starring varietal in Oregon. Learn all about this finicky grape and its prestigious wines with a vertical tasting. Proprietors Robin and Danuta Pfeiffer are not just wine experts, they are adept storytellers and a session with them will leave you feeling like a true Pinot expert. While you're there, take time to tour Pfeiffer Winery's wine cave, water gardens and tasting pavilion.  
18. Enjoy Dinner and Theater Together
Dinner theater can't be beat when the food is delicious and the performance excellent. Since the late 70s, Actors Cabaret has been producing outstanding shows and this upcoming season promises more of the same great performances.
19. Cheer on the Ducks
From football to gymnastics there are a lot of choices, but right now the hot ticket in town is women's basketball. The Ducks' amazing team is capturing national attention and you won't want to miss a moment. 
20. Hide Out in the Mountains
Stay along the McKenzie River in a beautiful rental. The Oregon Cliff House is a mountain estate with room for 14 overnight guests and beautiful grounds that include a private Wiffle ball field. There's room here for multiple families, so plan a retreat with friends or family.
21. Sip Tea on the Oregon Coast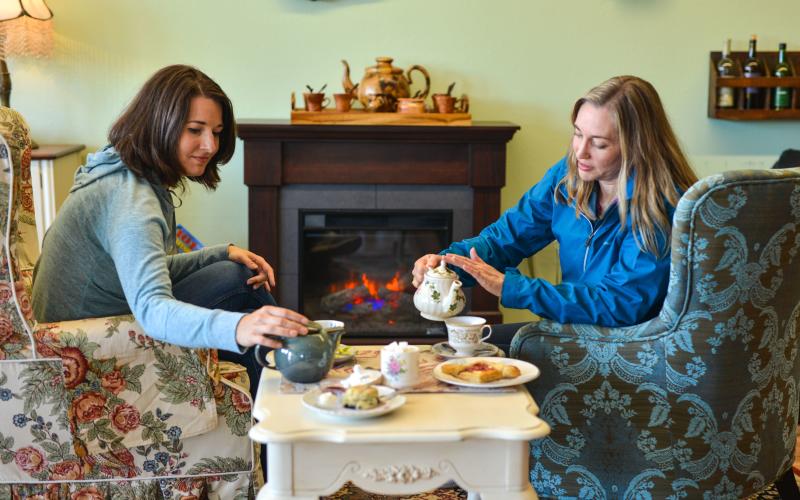 Enjoying a Cup of Tea in Historic Old Town Florence by Melanie Griffin
Lovejoy's teahouse in Historic Old Town Florence is an authentic treasure trove of high quality teas. Alongside their ample tea selection, they serve tea sandwiches, scones and a variety of baked goods, soups and salads. Ask about their signature bangers and mash and Indian dinners.
22. Visit the Sea Lions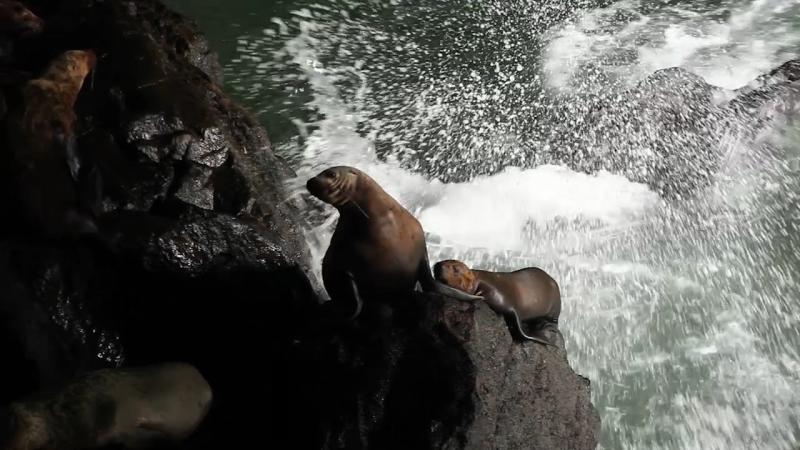 Sea Lions as the Waves Roll in at the Sea Lion Caves in Florence
One of the must-do experiences of a lifetime, descend 200 feet into a cavernous marine cave to see bellowing sea lions. This family-owned attraction is also a family-favorite with cliffside walking paths, educational exhibits and a gift shop. Learn the history of the Sea Lion Caves and all about the wild stellar sea lions that inhabit it.
23. Be Entertained
The Very Little Theater (VLT) has presented outstanding theater since the 1920s. Along with classic favorites, VLT also strives to tell new stories through the minority voices theater. From script selection to all roles of production, people of all abilities and backgrounds are encouraged to participate. All you need is an interest in theater! This season's shows range from "Little Women" to the locally written "Cat Lady."
24. Dine at George + Violet's
Historic Main Street in downtown Springfield is bursting with fabulous dining and new attractions. Discover George + Violet's classic American steakhouse in the historic Fry and Rankin building. Their beef is grass-fed and their atmosphere is comfortable. A dining gift certificate to one of the region's best restaurants is always a great gift.
25. Puzzle Your Way Out of a Room
Yes, this is the activity that inspired this list. And if you haven't tried one of these room puzzles yet, this is your chance. Escape the Room Oregon offers several different scenarios from spies to bio-hazard labs. There are a variety of ways to play including private room rentals (with minimums) or joining others. Gift certificates are available!