Back To Previous Page
Where to Holiday Shop in Eugene
Published: November 29, 2021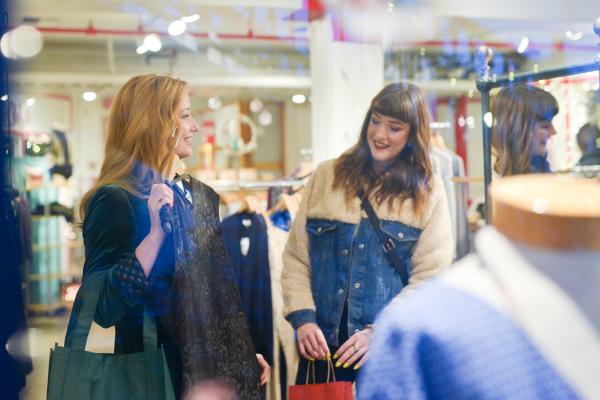 Whether you want to "shop small" or hit the mall, a shopping trip to the Eugene - Springfield area is easy and fun! Most shopping destinations are near hotels, and with Eugene's network of bike paths and public transportation, it is easy to get around town. 
Downtown Eugene & The Market District
Downtown Eugene is where you go for boutique shopping and special gifts. Plus downtown decorates for the season and lights up a Christmas tree in the park blocks. From classic toy stores to gourmet foods to fashion and fine art, downtown Eugene is a rewarding shopping destination.
Shopping highlights include The Caddis Fly Angling Shop; Down to Earth Home, Garden & Gift; Footwise for Birkenstocks; Mosaic Fair Trade Collection; and Mountain Rose Herbs Mercantile. Stay at the Graduate Eugene for the best central location for shopping, performing arts and nightlife.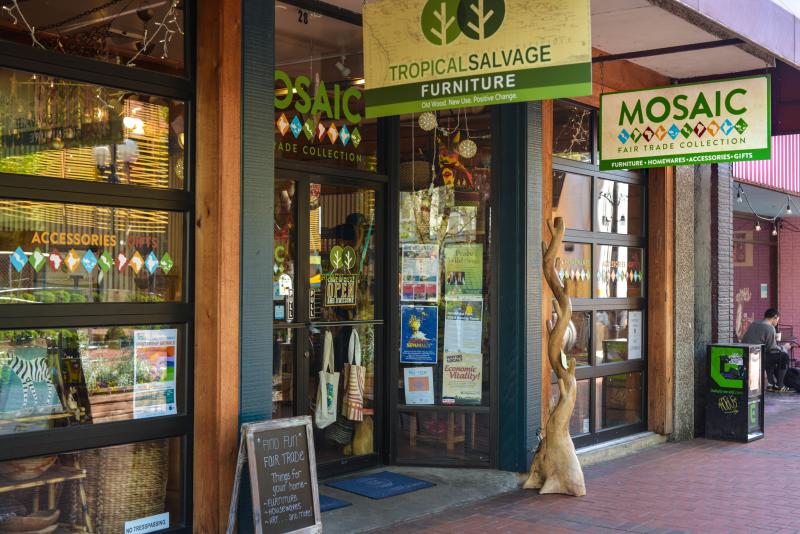 Mosaic Fair Trade Store by Melanie Griffin  
5th Street Public Market
296 East 5th, Eugene
5th Street Public Market gets into the winter holiday spirit with "snow" falling every Friday and Saturday at dusk (this kicks off with their November event "Night of a Thousand Stars"). Ramble its charming maze of unique stores, restaurants, wine bars, coffee shops and boutiques. Standout shops include Will Leather Goods, Made In Oregon and Provisions. If you want to have a really posh shopping excursion, stay at the Inn at the 5th. Santa sets up at 5th Street Public Market too, so you can let him know what is on your wish list this year.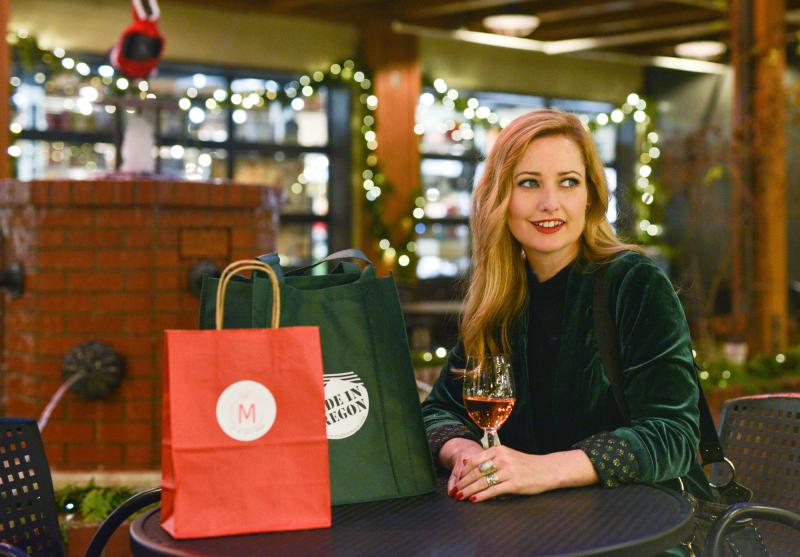 Holiday Shopping at 5th Street Public Market by Melanie Griffin  
Saturday Market's Holiday Market
Lane Events Center
The Holiday Market is where you shop if you want to wow everyone at home with one-of-a-kind artisan crafts. Held at the Lane Events Center, this shopping event is Saturday Market's "best" brought indoors. Here the experience is awesome in its array of colorful crafts and art. Take your time and linger at each booth to talk with the person who beaded the earrings, made the fudge, stitched the scarf - it makes each gift more special when you can share its unique story. Add in live entertainment and the wholesome, appetizing food court and you've got a full day of satisfying shopping.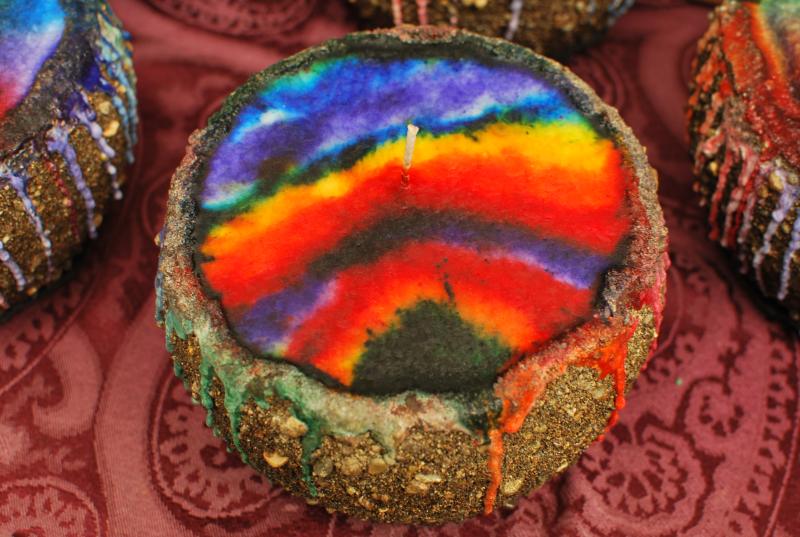 Saturday Market Rainbow Candle by Hannah Bradford  
Downtown Springfield
Along Main Street in downtown Springfield discover boutiques, antiques and thrift stores. Tuck into a craft beer and burger at Plank Town Brewing Company, admire The Simpsons mural on the Emerald Art Center building and check out the Springfield Museum. PublicHouse, a church converted into a food hub, is a popular gathering spot. Each December, Springfield hosts the "Oldest and Coldest" Christmas parade in the region. The town dresses up for the occasion with garlands and lights and holiday entertainment at the Richard E. Wildish Theater.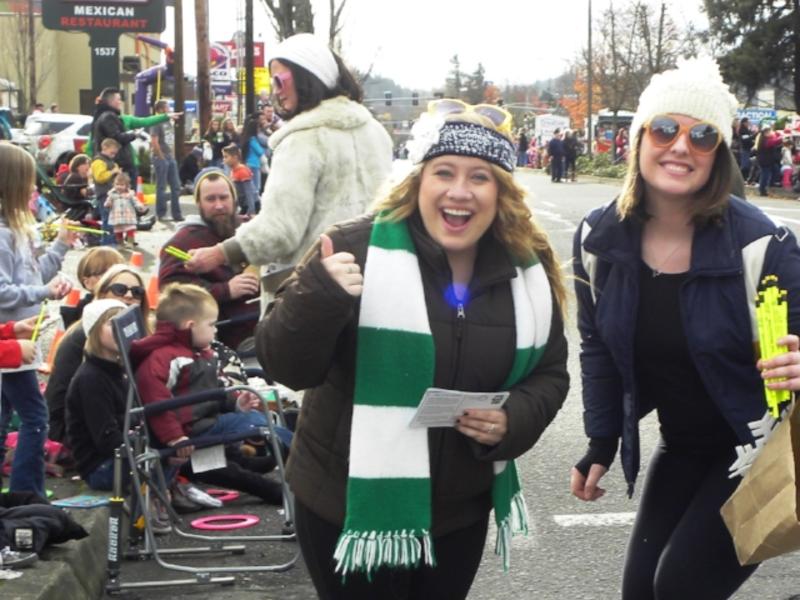 Springfield Christmas Parade along Main Street by Eugene, Cascades & Coast  
Malls & Shopping Centers
The Eugene - Springfield area has three larger shopping centers that are not too big nor too small. 
Valley River Center
293 Valley River Center, Eugene
Meet Santa Claus for photos! Valley River Center's indoor mall features a kids' play area, food court and movie theater. If you brought the kids, explore the Adventure! Children's Museum. Find The Duck Store and The Mac Store here too. Shopping at Valley River Center is a cheerful respite from any inclement weather, plus there are even more great shops in the mall's periphery and the parking is ample. Stay at the Valley River Inn across from the mall.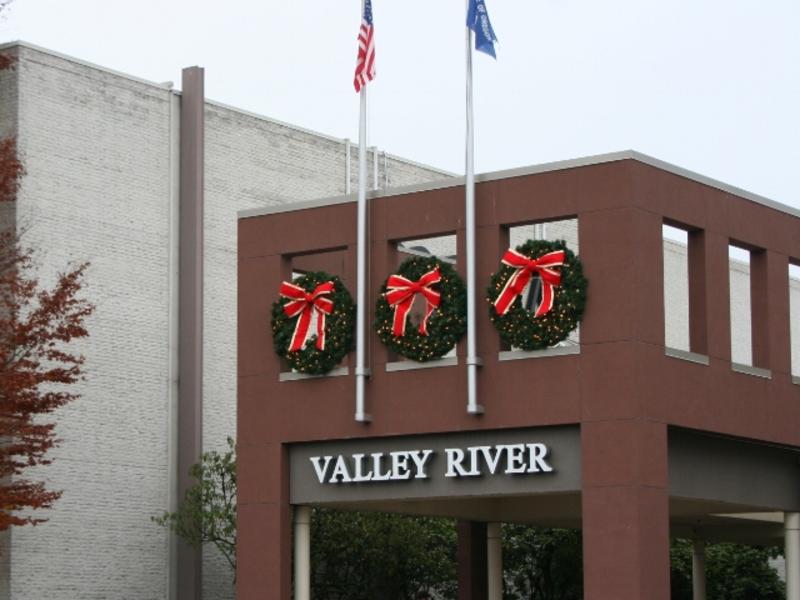 Valley River Center Holiday Shopping  
Oakway Center
2350 Oakmont Way, Eugene
Kick off the shopping season with a visit to Santa's reindeer (one day) and enjoy a rewarding shopping experience combined with outstanding dining. Oakway Center offers a mix of stores including Euphoria Chocolate Co., Nordstrom Rack, Pottery Barn, Old Navy, Bed Bath & Beyond and more. The shops cluster around an attractive courtyard lit by little lights and edged with restaurants. The more recent development of the on-site Hyatt Place Eugene ushered in additional great shops such as Lululemon, The Clothes Tree and Rachelle M. Rustic House of Fashion.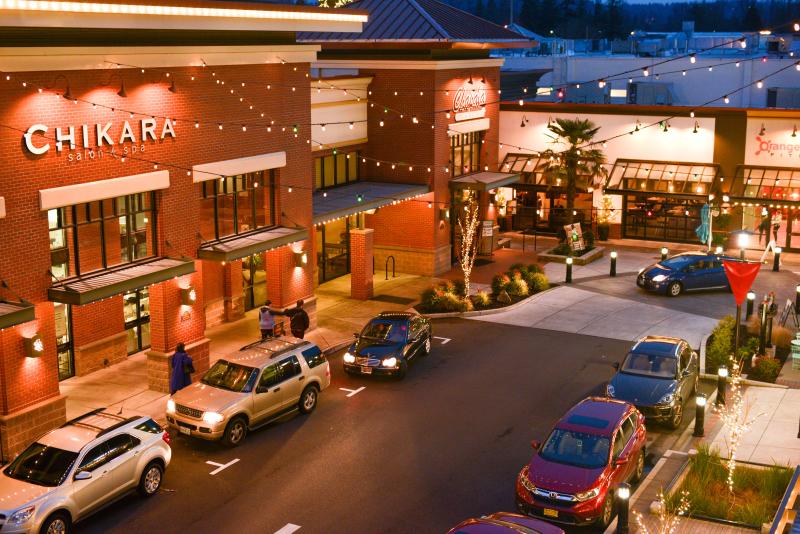 Oakway Center Holiday Shopping by Melanie Griffin  
The Shoppes at Gateway 
3000 Gateway St, Springfield
The Shoppes at Gateway are anchored by Target and Cabela's. Right off Interstate 5, Gateway heralds travelers with its towering torch monument. There are many hotels in the immediate vicinity, making it an ideal shopping destination. Enjoy family dining and a movie theater. Nearby at Crossroads Center is Best Buy and Michaels.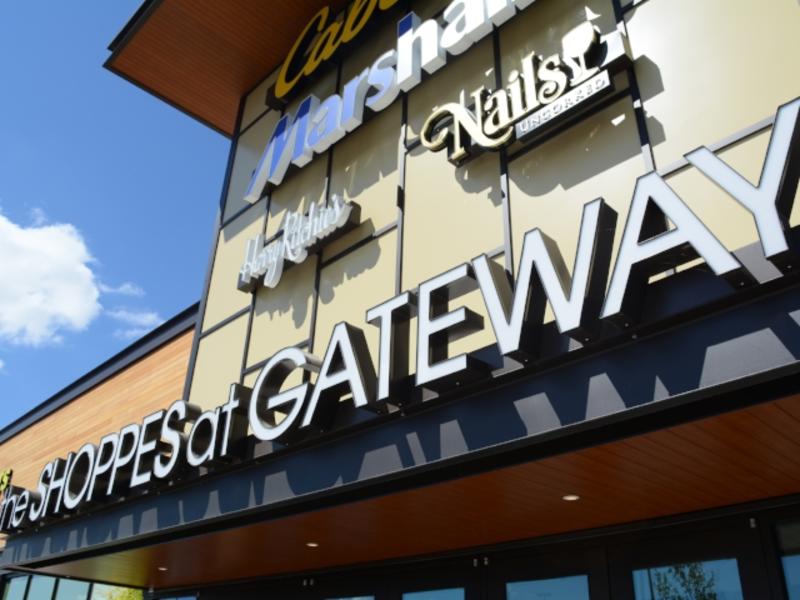 The Shoppes at Gateway  
Coburg Antiques District
Adjacent Eugene - Springfield to the north, the historic town of Coburg is your return to the 1800s. Technically Coburg is not Eugene-Springfield, but if antiques are on your shopping list, then this is an excellent destination. The small town is known for its many antique shops and festivals. The light parade graces the town in December, which pairs well with some poking around in the shops.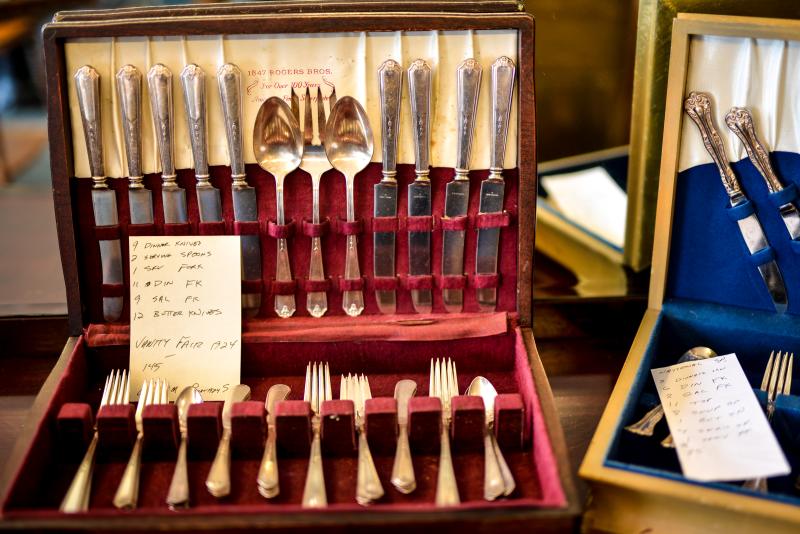 Antiques by Melanie Griffin  
Plan Your Holiday Shopping Trip
Take Amtrak into the heart of downtown Eugene, or if you drive in, there are free parking options. From the city center, LTD bus service connects you with all the other shopping hubs. Stay at one of the many hotels close to shopping districts. Check the performing arts schedule at the Hult Center, The Shedd or McDonald Theater to jazz up your excursion — there is always plenty of holiday programming from the Nutcracker Ballet to Radio Redux shows of Christmas classics. Plan your visit to coincide with the region's best holiday events.