Back To Previous Page
Tasty Grilled Cheese Sandwiches
Published: February 06, 2021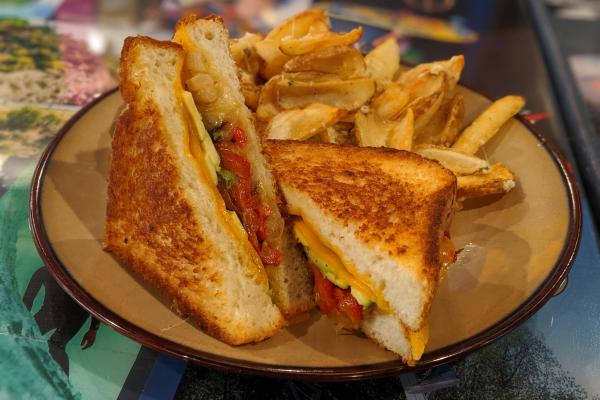 Comfort food or kid's menu meal... the grilled cheese sandwich doesn't always get the glory it deserves. But we know that a good grilled cheese sandwich is something worth ordering. Check out these classic and gourmet versions toasted to perfection!
Jasper's Tavern
With outside sidewalk dining, Jasper's Tavern is the perfect place to order a warm meal after an outdoor romp along Springfield's many hiking trails. Their Stuffed Grilled Cheese (pictured above) includes Tillamook cheddar cheese and Gruyere with caramelized onions, avocado and roasted red peppers on lightly toasted wheat for $12. Add buffalo or naked chicken tender for $3, or chicken breast for $4, or bacon for $2. If that's not enough cheesy goodness for you, order their fried cheese curds with buffalo or ranch for dipping!
The First National Taphouse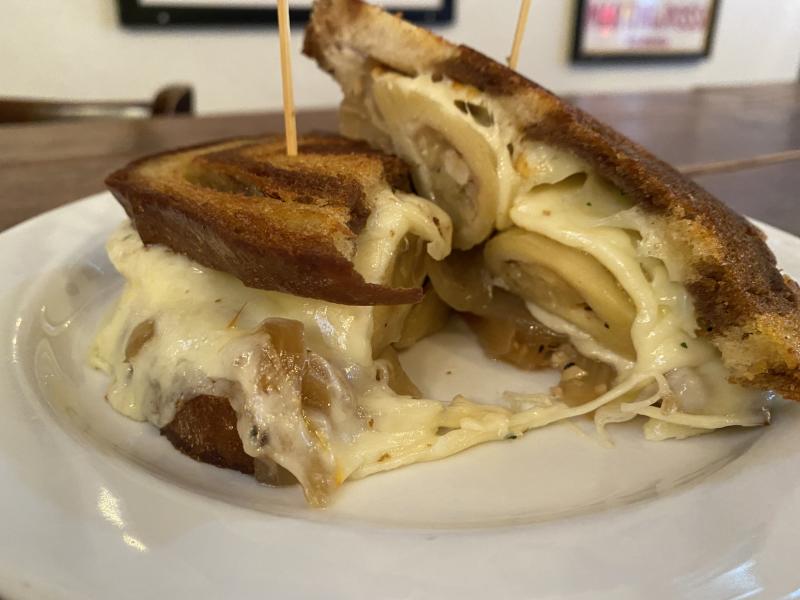 Introducing "The Clevelander"! Buttered, marble rye bread is loaded with potato and onion Pierogi dumplings and sautéed onions; then swathed in gooey Muenster and sharp white cheddar cheeses for $13. Add bratwurst for $3.
And The First National Taphouse doesn't stop there... they offer a second sandwich dubbed "The Poppa'". This beauty is on toasted sliced brioche with roasted jalapeño, peppered bacon, garlic cream cheese and melted white cheddar — topped with crispy fried onions for $13. Served with a side of ranch.  
These sandwiches are offered for a limited time.
Mandy's Family Restaurant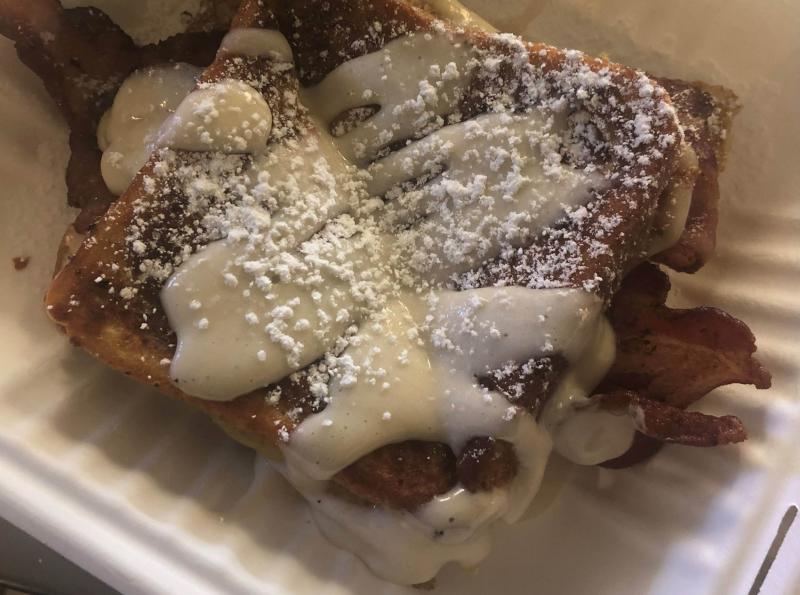 Mandy's is open 24 hours and knows that grilled cheese is great anytime of day, including breakfast! So they are offering two breakfast grilled cheese sandwiches — one with maple mascarpone and one with marionberry mascarpone. 
These sandwiches are offered for a limited time.
Plank Town Brewing Co.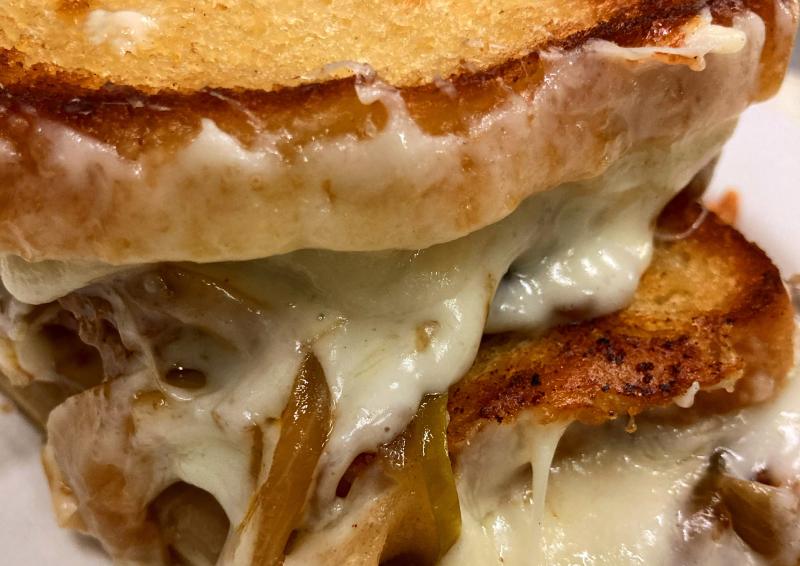 Plank Town Brewing Co. is sweet too, with an Apple Pie Grilled Cheese combining sharp cheddar, apples and bacon jam on sourdough.
This sandwich is offered for a limited time.
The Grilled Cheese Experience
Every February, local restaurants partner with Food for Lane County for the Grilled Cheese Experience. For every grilled cheese sandwich sold, $2-4 is donated for hunger relief efforts. Visit their website for a list of participating restaurants.