Comfort food or kid's menu meal... the grilled cheese sandwich doesn't always get the glory it deserves. But we know that a good grilled cheese sandwich is something worth ordering. As part of a February benefit, local restaurants present their favorite grilled cheese sandwiches. Check out these classic and gourmet versions toasted to perfection!
These sandwiches are offered for a limited time.
The First National Taphouse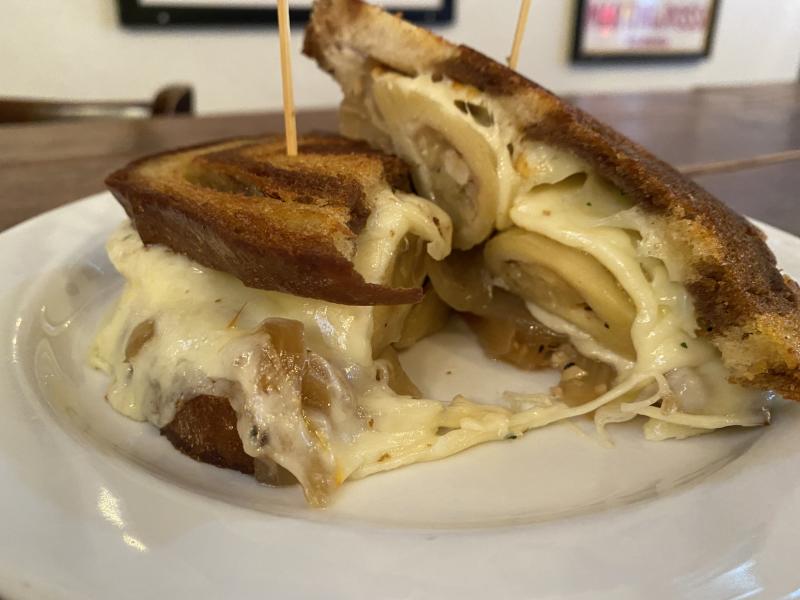 Introducing "The Clevelander"! Buttered, marble rye bread is loaded with potato and onion Pierogi dumplings and sautéed onions; then swathed in gooey Muenster and sharp white cheddar cheeses. 
And The First National Taphouse doesn't stop there... they offer a second sandwich dubbed "Little Italy". This beauty is on toasted sliced brioche with sun dried tomato aioli and creamy basil mozzarella — topped with crispy fried onions.  
Mandy's Family Restaurant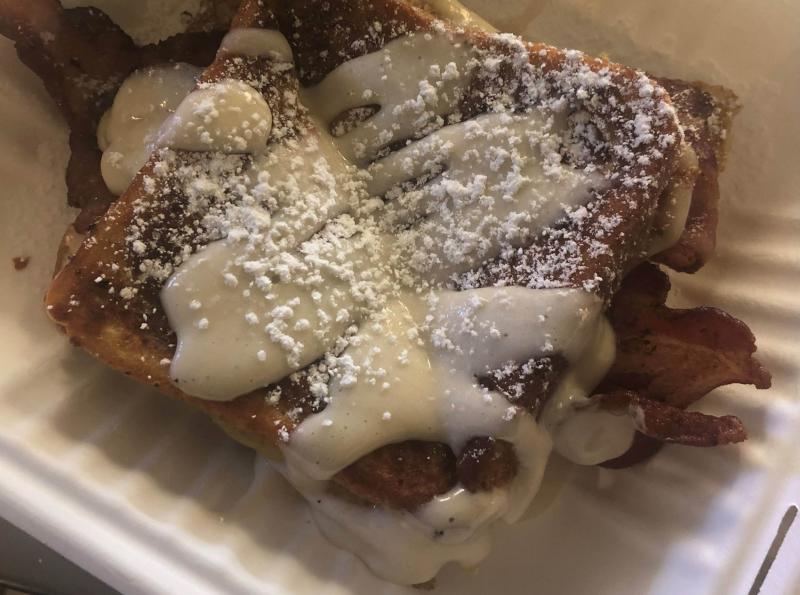 Mandy's knows that grilled cheese is great anytime of day, including breakfast! So they are offering a breakfast grilled cheese sandwich with maple mascarpone, Monterey Jack cheese and bacon on French toast. 
Plank Town Brewing Co.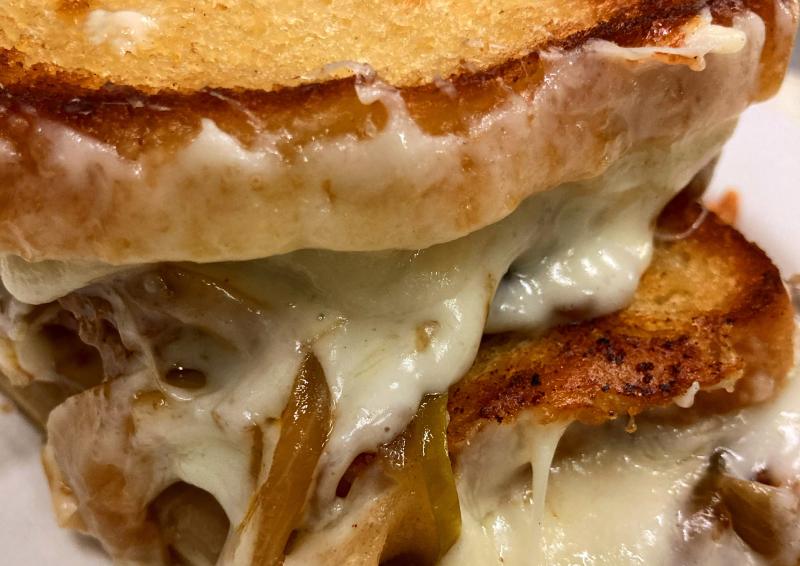 Plank Town Brewing Co. can't contain their grilled cheese creativity, so they are offering four fabulous variations, one for each week of February. That just means you need to go four times, so as not to miss one! From chèvre and Havarti on rye to smoked Swiss and caramelized onions on sourdough — it's sure to be a tasty month at Plank Town!
Pig & Turnip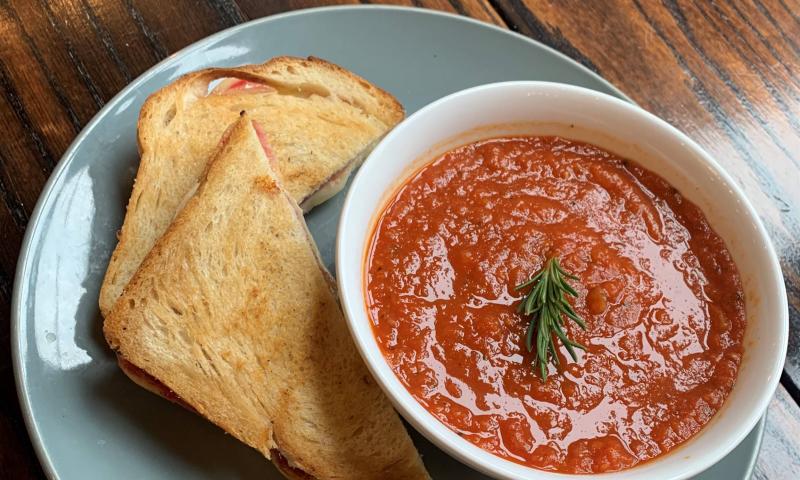 Pig & Turnip at PublicHouse in Springfield is taking it German with smoked Gouda, Muenster cheese, sliced Granny Smith apples and stone-ground mustard on rustic Sourdough.
Elk Horn Brewery
Elk Horn Brewery outdoes the grilled cheese expectations with two separate (and distinctly deliciously different) grilled cheese sandwiches serving as the "buns" to a burger. Now that's impressive grilled cheese.
The Grilled Cheese Experience
Every February, local restaurants partner with Food for Lane County for the Grilled Cheese Experience. For every grilled cheese sandwich sold, $2 is donated for hunger relief efforts. Visit their website for a list of participating restaurants.