Back To Previous Page
Outside Summer Dining
Published: June 13, 2022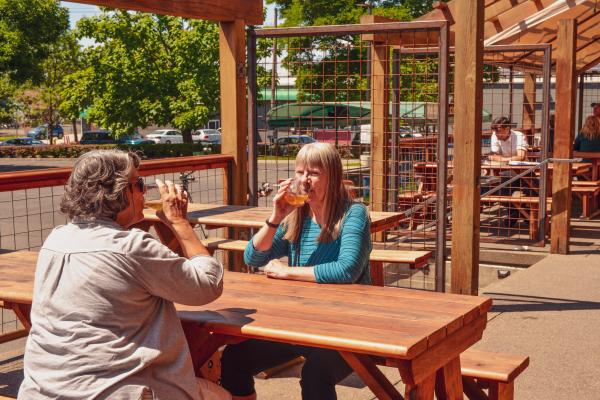 Summer is the best time for outdoor dining. Pull up your spot under a shady umbrella or soak up the sun directly if that is more your style. Here is a list of our favorite restaurant patios for al fresco dining.
Sidewalk Dining
Whether the garage doors roll up or the patio tables scoot out onto the sidewalk, these urban restaurants provide the perfect seats for watching the world go by. Feel the buzz of the street, people watch and sip your coffee. Sidewalk diners are just as much part of the scene as they action they are taking in. 
Patio or Courtyard Dining
More private than sidewalk dining, these outside dining spaces are often gardens set back off the street, quiet corners outback behind the restaurant, or comfortable interiors open to the sky. Enjoy the separation from the street and the hubbub of outside activity and instead focus your attention to the cheerful hum of the courtyard or the quiet peace of the shady patio.
On the River Dining
Prime outdoor dining with seating overlooking the Willamette River, these restaurants offer an embrace of nature as well as the comfort of dining out. Watch cyclists whiz by on the riverbank path at McMenimans North Bank, observe kayakers and anglers in the water from Roaring Rapids Pizza Company and stay cool on the porch at Sweetwaters while enjoying the sun reflecting off the river.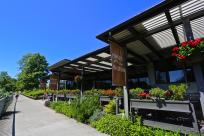 Take a seat at their restaurant in Eugene and enjoy a panoramic view of the Willamette River while enjoying breakfast, lunch, dinner or a…
More
›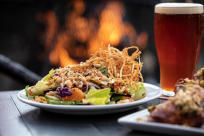 This popular spot in Eugene overlooks one of the most serene stretches of the Willamette River. Tiered indoor seating and an outdoor deck…
More
›