Back To Previous Page
Pumpkin Patches to Visit this Fall
Published: October 01, 2020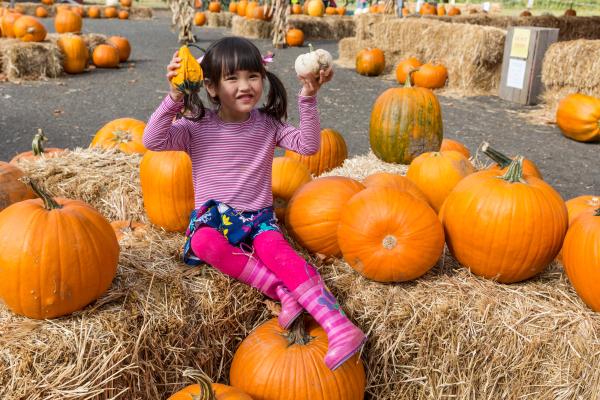 Celebrate Halloween with a special family adventure at one of these great local pumpkin patches. These regional farms are open for pumpkin picking and have implemented COVID-19 protocols such as social distancing, hand washing stations and modified activities. As always, it is advised that you bring your own hand sanitizer, wear your mask, and because you are on a farm—wear boots that can get muddy!
Thistledown Farm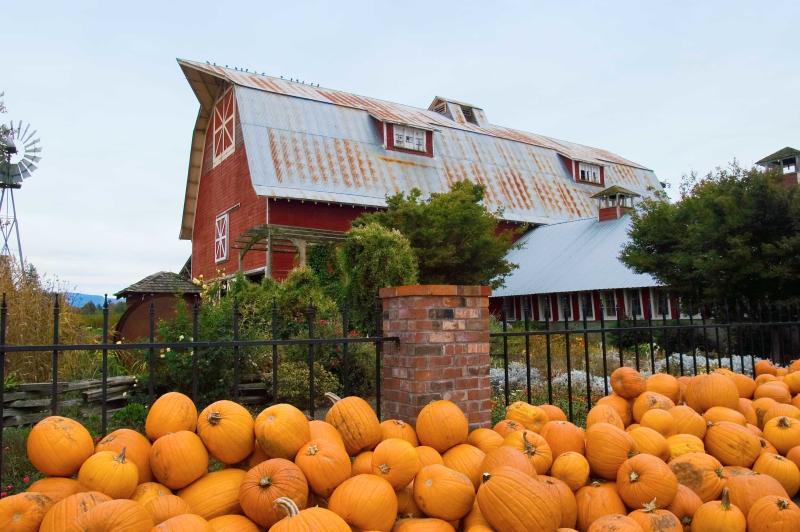 Thistledown Farm is one of the area's most well-known farms and great for Halloween preparations. Take a wagon ride to the pumpkin patch to pick your own or choose from the delicious and varied produce in the market area. Fall decor is also available. 
Johnson Vegetable Farms
Along with their u-pick pumpkins, Johnson Vegetable Farms offers hayrides (by reservation), covered mazes (by reservation), pumpkin chucking and a farmer's market with seasonal gourds, fresh produce and all kinds of frozen berries. This farm is located close to I-5 in Eugene. 
 
Northern Lights Christmas Tree Farm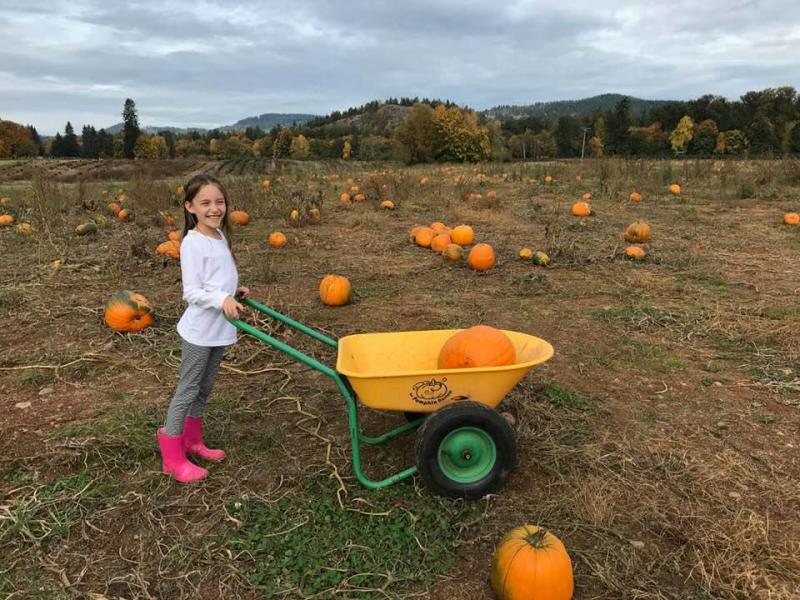 Northern Lights Christmas Tree Farm has modified their annual Colonial Harvest Days this year for a safer experience, but there is still plenty to enjoy on the farm. Instead of a "festival", the entry admission includes a drive through experience for shopping and pumpkin picking. They also have two spectacular corn mazes — one easy and one more challenging. (Separate tickets are required for the mazes.) Buy your fall decor, the perfect giant pumpkin for carving and enjoy a drink at the Witches Brew. 
Hentze Family Farm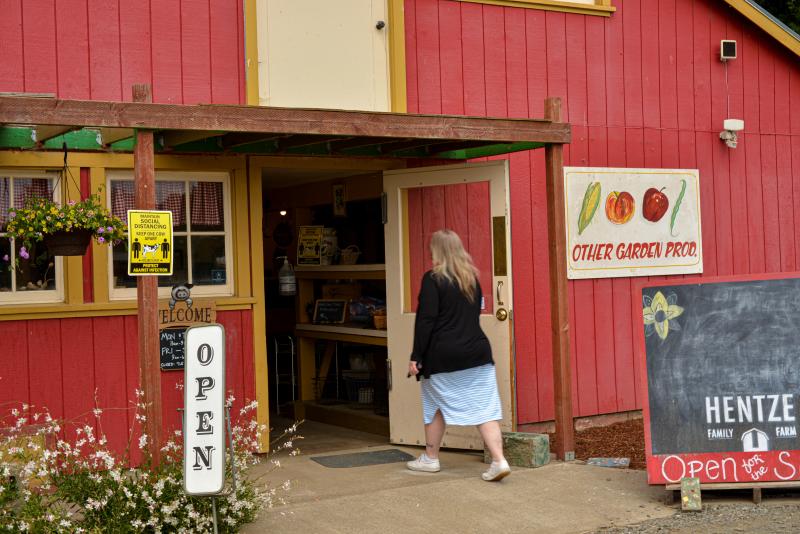 Hentze Family Farms near Junction City is a small farm with big dreams. Visit their market for pumpkins and other fall treats and then head over to their cook shack for delicious meals prepared with farm-fresh ingredients. No really, the food is SO good!
Detering Orchards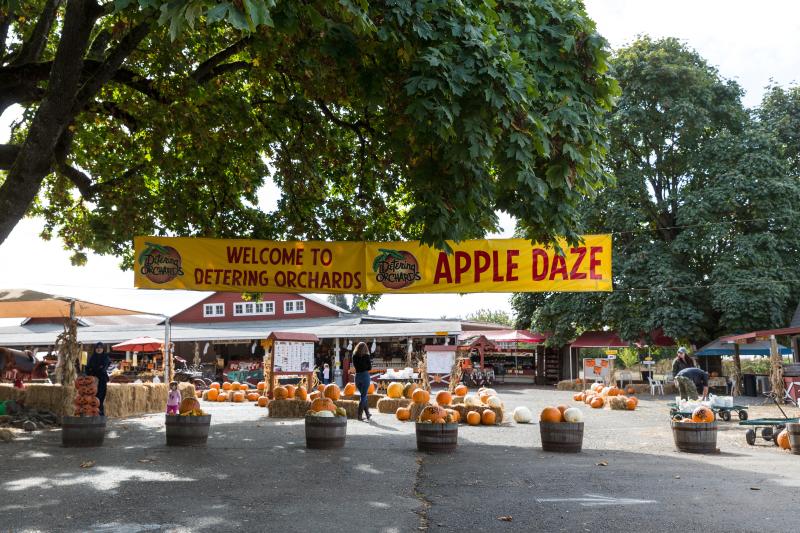 Detering Orchards is another very popular farm to visit in any season. Enjoy caramel apples, hot apple cider, tamales or hot dogs and a whole array of market goods from fresh produce to canned peaches, asparagus, quail eggs and more. Hunt for the perfect pumpkin in the patch, ride the mechanical bull and feed the goats. Your family will find lots to do here. 
Herrick Farms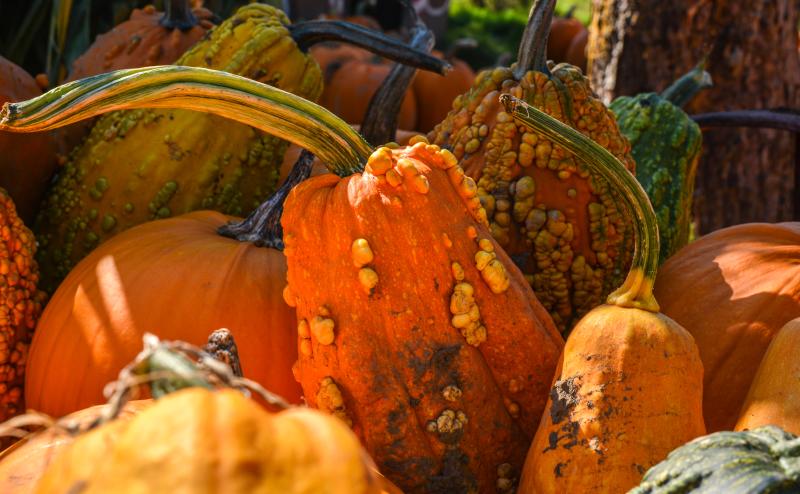 Herrick Farms is a sweet and small farm stand with a variety of beautiful pumpkins at gourds to choose from. There are a few great options at the farm for taking photos of the family in a festive fall season setting. 
A&M Family Farms
A&M Family Farms is a great place to find the perfect pumpkin to turn into a jack-o-lantern that'll impress the neighbors while also enjoying their fresh-baked pumpkin treats! While you're there, reserve your Thanksgiving turkey too. 
The OG Corner Market
The OG Corner Market is a great place to grab a pumpkin if you want to stay close to town and don't have time for all of the farm fun like hayrides and hot cider. Located on River Road, this little market brings all of the best from our farms right to Eugenians. 
Adventure! Children's Museum
So...you also won't be heading to a farm for this one, in fact, you don't even have to leave the house —you can get a fabulous Halloween pumpkin online. The Adventure! Children's Museum is selling decorated pumpkins online to raise money for their organization. Some of these are pretty creative, so check back frequently in order to get one before its gone.