Eugene loves Thai food. We take it seriously here. There are more than 15 Thai restaurants in the Eugene - Springfield area, so you're never far from your next bowl of curry. Here is a list of some of our local favorites. These places are great for when your group has dietary restrictions like dairy-free, vegetarian or gluten-free but you still want every bite packed with flavor. 
Sabai
Sabai is Thai food elevated. They offer all the dishes you'd expect but with some serious style and careful attention to every ingredient. The Green Papaya Salad is perfection. If you are looking for a hot dish, their special Avocado Curry Noodle is a favorite. Sabai also has an excellent full bar where they craft cocktails as obsessively as they do their entrées. 
Tararin Thai Cuisine
Tararin now has three locations in the Eugene - Springfield area to satisfy the demand. This restaurant has won the reader's choice award for Best Thai in Eugene in both the Register-Guard and the Eugene Weekly. Tararin means "steam" in the Thai language. Order a steaming, aromatic bowl of Tom Kha on a rainy day to experience the spirit of this restaurant. 
Chaiyo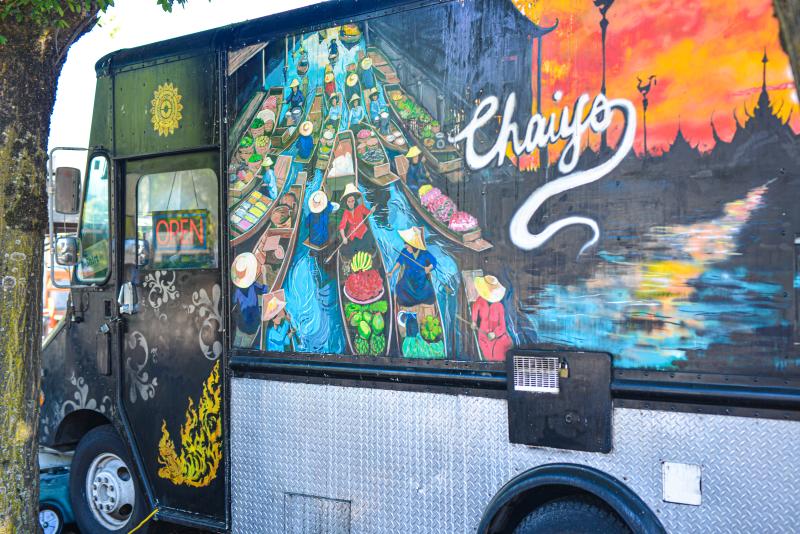 Chaiyo is a Thai food truck located downtown. Since it's not a sitdown restaurant, they can keep the prices low. You can get an amazing meal for just $9. I recommend the Green Curry. This isn't one of those places where they ask you how spicy you want it. It's all made to the level the chef believes a Thai dish should be and who am I to argue with that. Their Sticky Rice desserts are also delicious and will help put out the fire in your mouth. 
Chao Pra Ya
Ok sure, if you want the classic pad thai, Chao Pra Ya is great for that. But the stars here are the Pa Nang Seafood dish with prawn, squid, scallops and mussels or their Spicy Pork Short Ribs. Chao Pra Ya is located between downtown Eugene and the Whiteaker neighborhood so it is centrally located. 
Krob Krua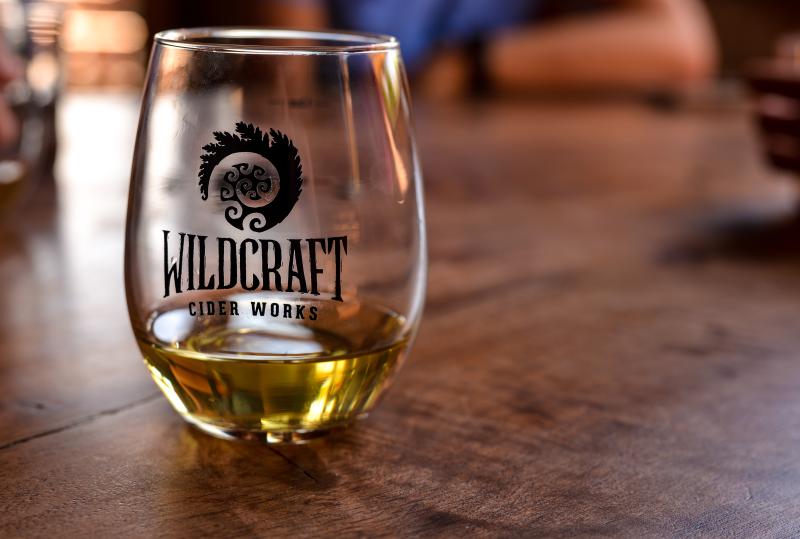 Krob Krua is located inside of WildCraft Cider Works making it the go-to meal for concert-goers and cider drinkers of Eugene. Enjoying their Lemongrass Wings and Shrimp & Crab Dumplings with a glass of cider and live music makes this meal about so much more than just the food. This is a truly Eugene experience. WildCraft and Krob Krua are open and serving the community. In order to stay safe, there are COVID-19 protocols in place. Call or visit their website for more information. 
Blu Mist
Blu Mist is a modern Thai restaurant and bar. The dishes here are almost too pretty to eat. Well, at least pretty enough for a quick Instagram picture before you dig right in. Besides all of your favorite traditional Thai dishes, expect to see a few fusion surprises that are delicious and fun. One unexpected delight is the Tom Yum Pasta. Order some Thai Bread Pudding for dessert and your tastebuds will thank you.