Back To Previous Page
Best Vegan / Vegetarian Dining
Published: January 09, 2020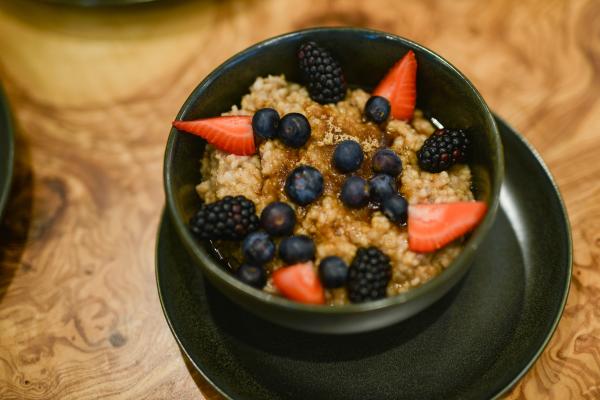 If you check HappyCow before traveling anywhere, this blog is for you. If you have no idea what that is but you have vegan guests coming to Eugene, this is also for you! 
Here is a list of the best plant-based options in the city, written by a picky herbivore. Some of these restaurants are entirely vegan and some are not, but none of the restaurants listed below offer a salad sans dressing as the sole vegan option because that's just sad. Eugene made #7 on Conde Nast Traveler's list of the 15 Best US Cities for Vegetarians and we just keep getting better. 
Cornbread Cafe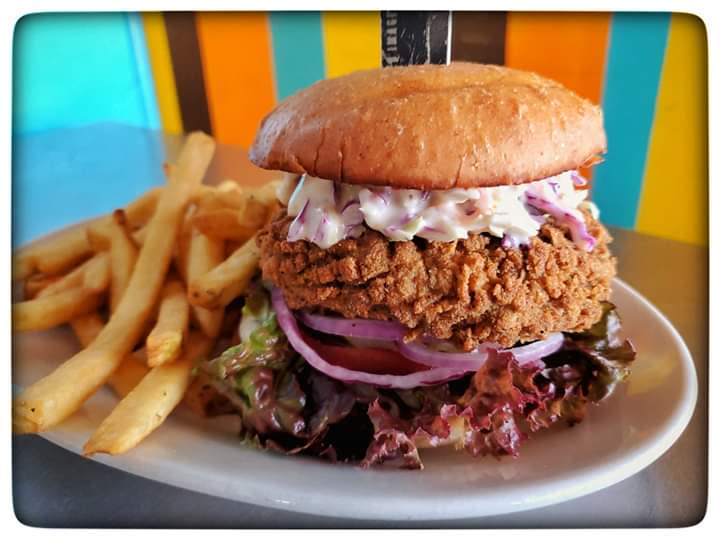 Cornbread Cafe courtesy of Cornbread Cafe
Voted the best vegan restaurant in Oregon by Travel+Leisure, Cornbread Cafe is southern comfort food without the guilt. Everything on the menu is 100% vegan. Eat like Guy Fieri did on his visit during an episode of Diners, Drive-Ins and Dives and order "The Eugenewich". The carrot bacon is the star of this amazing burger. Cornbread Cafe has enjoyed so much success, they now have a second location in downtown Springfield (ten minutes from downtown Eugene) where the menu and decor are New Orleans inspired.
Cafe Yumm
Vegan Hot & Jazzy Yumm Bowl by Melanie Griffin  
Cafe Yumm started here in Eugene at the 5th Street Public Market before growing to 23 locations across three states. Eugene has four locations because we just can't get enough of this good stuff. All of their signature Yumm bowls are vegetarian and can be made vegan upon request. The "Original" bowl is a great starting place for Yumm virgins. The Yumm sauce is what makes these bowls so addictive. If you fall in love, you can buy a bottle of the sauce to take home before you leave.  
Vitality Bowls
Vitality Bowls Superfood Cafe is a great place to get a tasty acai bowl that will make all of your Instagram followers hungry. But it's more than just picture-perfect bowls, they also offer fresh juices, smoothies, paninis and salads. Many of the bowls and smoothies are sweetened with honey so vegans should speak with the juice bartender (smoothista?) before ordering. 
Sweet Life Patisserie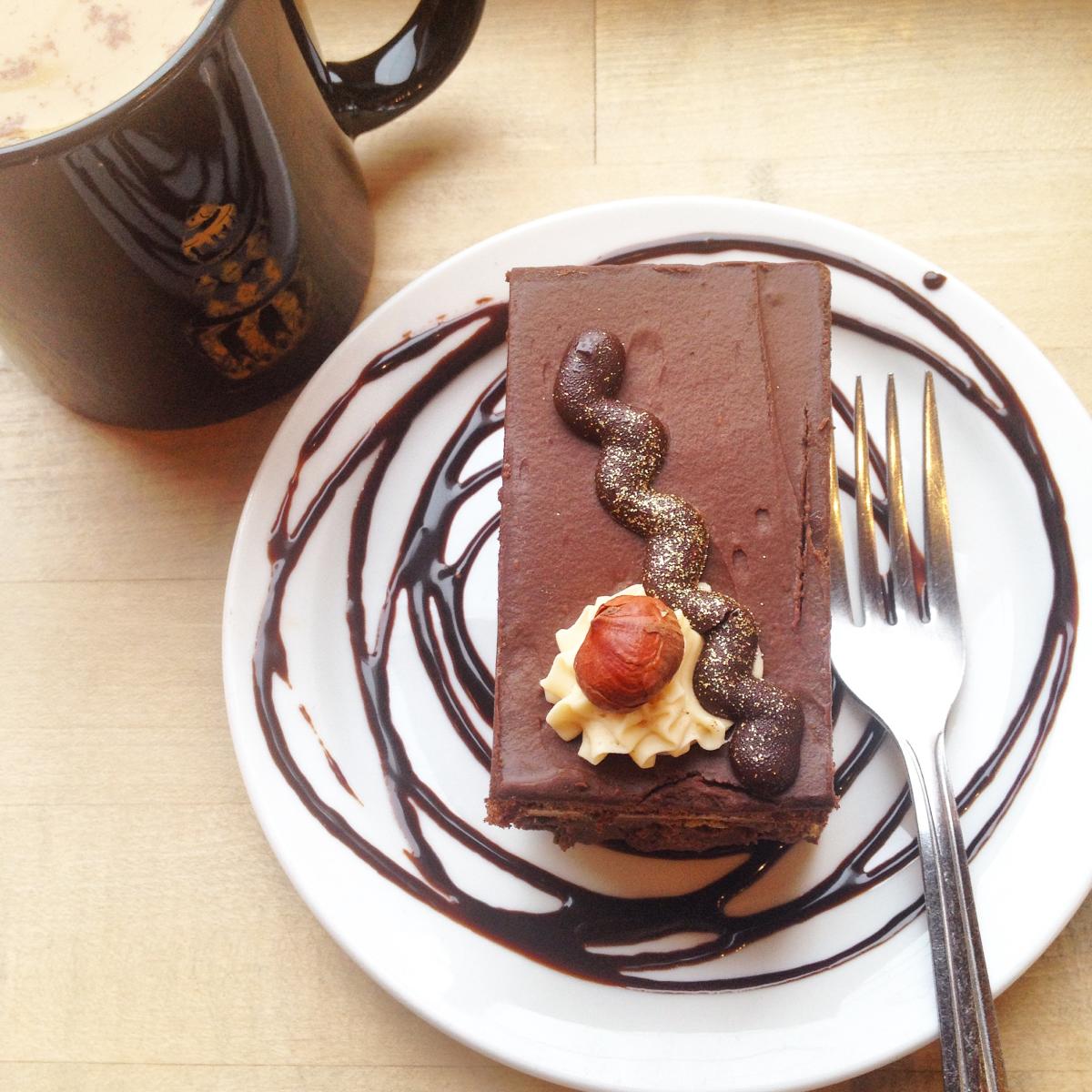 Sweet Life Patisserie by Melanie Griffin  
No trip to Eugene is complete without a stop at Sweet Life for a decadent treat. Luckily, they make something for everyone. Their pastry cases are full of options for vegan and gluten-free dessert-lover too. Those options are clearly labeled so you can easily tell the vegan cheesecake from the original. This place is very popular so expect to see a long line. But don't worry, this line moves quick and the delicious morsels make it all worth it.
Lotus Garden
Lotus Garden is a dedicated vegan Chinese restaurant in downtown Eugene. For many vegans in Eugene, Lotus Garden is a staple. Everything is delicious, authentic and cruelty-free. This is a great place to take veggie curious folks because most dishes come with plant-based meat substitutes that look and taste a lot like the real thing. Try the Sweet & Sour Nugget and Special Fried Rice. Each meal comes with complimentary green tea to aid digestion. Gluten-free options are also available. 
Morning Glory Cafe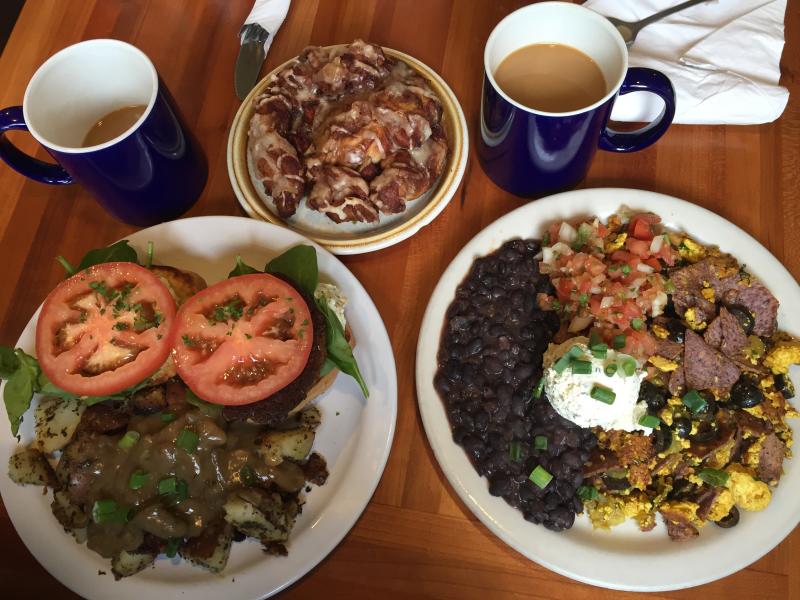 Morning Glory breakfast by Melanie Griffin  
Morning Glory is a fully vegetarian and vegan spot for breakfast and lunch located in downtown Eugene right near the Amtrak train station. Watch travelers coming and going as you sit with a hot cup of tea and full breakfast in a cozy atmosphere. Try the Three Sisters with the tantric mushroom gravy and a dill roll for the most important meal of the day and you'll be ready for any adventure. The pastry case is full of heavenly sweet treats so grab some for the road. 
Laughing Planet
This is one of those restaurants that welcome your substitution requests. They can make any dish vegan and are happy to do it. With toy dinosaurs on the table and fuzzy velvet portraits of rockstars on the wall, Laughing Planet feels super casual but the flavors are surprisingly elevated. The sauce game is strong. The fresh-pressed juices are bright and super tasty. A harvest bowl or burrito and a pint of craft beer might just be the perfect meal. 
Nourish Noodle & Juice Bar
Nourish is not a dedicated veg restaurant but you'll love it just the same. The focus here is fresh, healthy, nourishing fare. Every ingredient is intentional. The vegan noodle bowl is warming and comforting. It will make you feel like you deserve that raw vegan cheesecake for dessert. And of course you do – it is guilt-free!
Veg Salad Craft
Yes, there is a salad spot on the list. But what is great about Veg is that they offer a build your own approach. Make it how you want it – not the sad little salad that is most restaurants' answer to a vegetarian option. There are tons of choices of toppings, greens and dressings. If it's chilly out, they also have soups. Veg is located right downtown making it a great quick choice while you explore the city. 
LovaKava Kava Bar and Restaurant
LovaKava is a kava bar in downtown Eugene with a menu featuring plant-based dishes. The menu changes regularly to keep seasonal items in rotation. Each meal is photo-worthy as are the fresh smoothies. Health and wellness are a big focus for the folks and LovaKava and they love to share their knowledge about Kava. If you are dining alone, this is a great choice because you will definitely get to chat with the staff and friendly regulars. 
Sizzle Pie
Occasionally, you need vegan pizza slices, a tasty salad and a cold beer served by tattooed bartenders with "Rage Against the Machine" blasting through the speakers. When that particular mood strikes, Sizzle Pie is the answer. Not all pizzas here are vegetarian so if your group includes carnivores, everyone can be satisfied with a different style of pizza slice. Plus, Sizzle Pie is open late and located in the very heart of downtown making it the perfect choice for a post-bar-hop meal.
Viva! Vegetarian Grill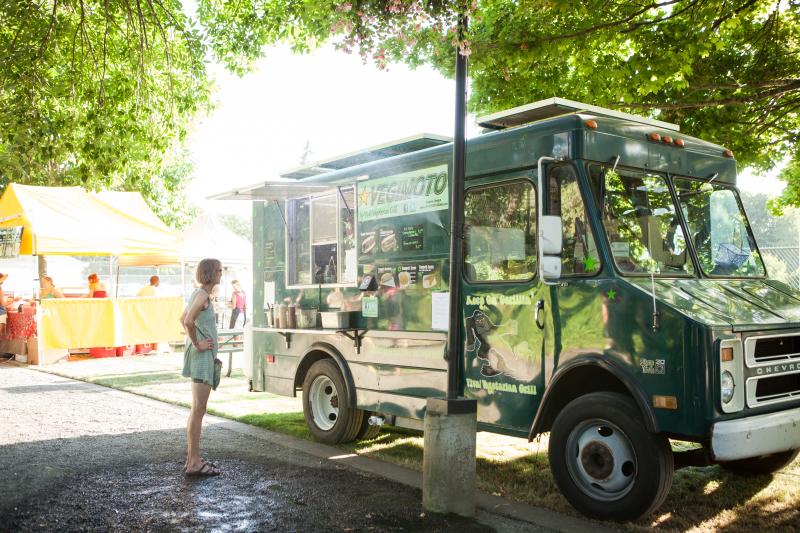 Viva - Vegimoto at Cuthbert  by Turell Group  
Viva is the original vegan food truck of Eugene. They have been in business for 15 years and are still making the quick vegan food we all love. You can find them downtown and at many of your favorite events. Choosing between the vegan Philly Cheesesteak and the Tempeh Reuben is hard so go with a friend who doesn't mind sharing. And you won't want to miss their classic-style vegan soft serve ice cream made with a cashew base.