Oakridge Triple Summit Challenge
July 8-10, 2022
Welcome athletes and enthusiasts!
We are excited to welcome back the Oakridge Triple Summit Challenge to the Eugene, Cascades & Coast region! Our Sports Commission is here to help with the event and provide resources and information for planners, participants, staff and fans.
47365 1st St
Westfir, OR 97492
541.246.9007
10% off nightly room rate
To reserve your room at this discounted rate, visit www.westfirlodge.com and apply the discount code "Triple22" at checkout. Discounted rate is available 7/7-7/10. Please note: Friday and Saturdays have a two night minimum, this is automatically applied on our website.
Please call the hotel directly at 541-782-2212 and reference the name of the event to access the promotional rate.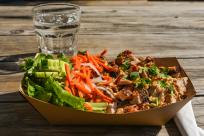 Explore the region's best restaurants, food courts and food trucks. Browse our dining guide for suggestions…
More
›
Things To Do
Perhaps nothing can compete with the energy and excitement of a multi-day trail run event. But you don't have to venture far from the the City of Oakridge to discover some world-class experiences. After you've finished your race, make the time to explore the area. Mountain bike the best trails in the Pacific Northwest, hike to roaring waterfalls in the mountains or just indulge in incredibly good food and drink dished up in the metro centers or the region's many small communities. Take your group river rafting, rock climbing, scavenger hunting or shopping at one of the unique markets.
For sightseeing ideas, maps, guides, recreation passes, and more, call 800.547.5445 or come see us at our visitor information center.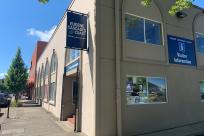 754 Olive St, Eugene 541.484.5307 Open Monday thru Friday 8 a.m. - 5 p.m…
More
›