Cottage Grove
Discover the All-America City (1968, 2004) of Cottage Grove, Oregon, a charming, small town just twenty minutes south of Eugene - Springfield. Find live music, theatre arts and small-town favorite eateries in this city that borders both Oregon Wine Country and the Cascade foothills teeming with rushing rivers and photo-worthy waterfalls. Cottage Grove is also a prime gateway to outdoor adventuring.
Signature Experiences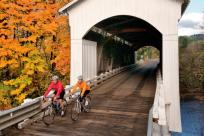 Cottage Grove is the "Covered Bridge Capital of the West." Who can resist the romantic allure of…
More

Info

›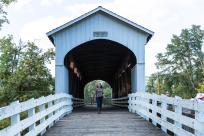 Escape into a delightful, undiscovered world of Willamette Valley farms, small towns and waterfall…
More

Info

›
Restful Retreat
Encircled by agricultural lands, vineyards and wooded hills, Cottage Grove attracts outdoor enthusiasts for weekends of hiking, bicycling, horseback riding and camping. In the summer, its lakes and waterways host swimming, fishing and boating. Stay in the town's hotels, B&Bs or seasonal campgrounds.
Like the surrounding region, Cottage Grove is also an excellent spot for wildlife watching and birding. Drive north along the agriculturally picturesque Highway 99 to explore the neighboring town of Creswell for an afternoon of wine tasting and golf.
Top Attractions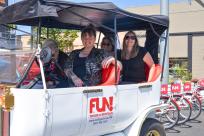 Take a spin around historic downtown Cottage Grove and learn about all the film sites, local lore and historic happenings…
More

Info

›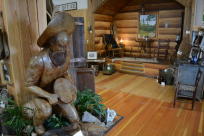 Learn about the history of gold mining in the area with real artifacts and a gold panning station.…
More

Info

›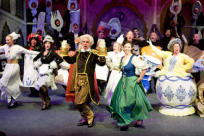 Superb theatre productions play to sell-out audiences.…
More

Info

›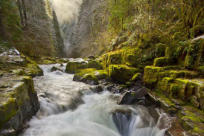 Hike behind a waterfall and swim in an aquamarine pool.…
More

Info

›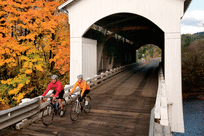 Visit all of the historic treasures in the "Covered Bridge Capital of the West".…
More

Info

›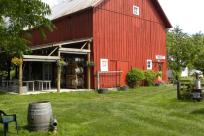 Saginaw Vineyard
Taste wine in a charming red barn, set among vineyards and sheep pastures.…