Oregon Coast Sand Dunes
Come play in the sand on the Oregon Coast.
Oregon's city of Florence is connected to a 40-mile (64.37 km) stretch of sand dunes known as the Oregon Dunes National Recreation Area, North America's largest coastal dunes. Filled with sandy hills that reach up to 500 ft (152 m) in height, this is one playground you won't want to miss out on.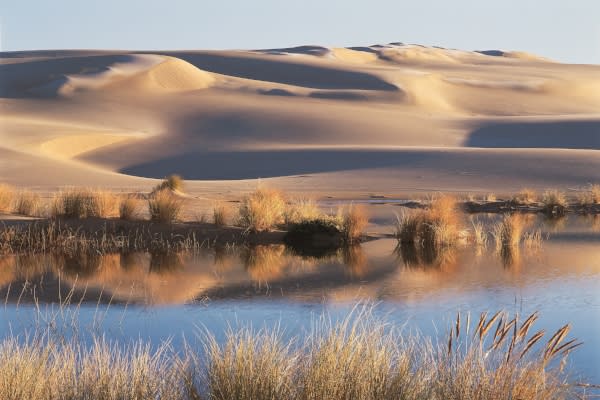 Go Florence, Oregon
In Florence, the dunes touch everything. Imagine swinging your club on majestic coastal golf greens set among nature's most amazing sand traps. Or riding horses up and over drifts of sand, anchored by beach grasses on a spectacular ride to the beach. Or a enjoying a night hike through the dunes, where trillions of stars mirror back the trillions of sand grains under your feet.
Oregon's sand dunes are a thriving, diverse ecosystem. Sparkling lakes, creeks and wetlands run through them. Animals prowl, birds nest and pine trees tower. Plants, adapted to the ever shifting terrain, take root.
Dune Buggy Exhilaration
There's nothing quite like flying along the edge of a dune while the driver drifts the rolling hills. In Florence and Dunes City there are three primary dune buggy tour companies that offer group or private excursions across the Oregon Dunes National Recreation Area. Hop aboard a big buggy for a wildlife and scenic tour into the dunes' depths, or strap into a zippy sandrail for a screaming good time.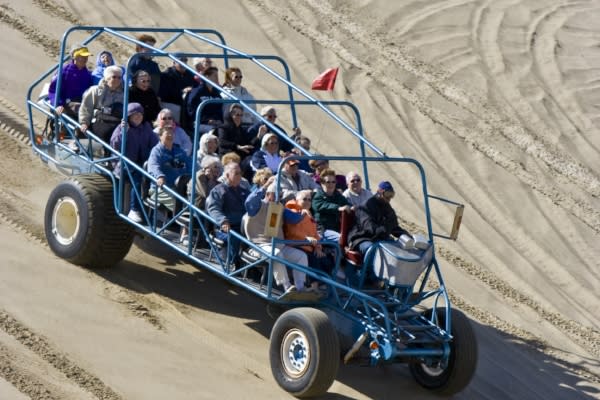 Rent an ATV/OHV so you can join the locals cruising the dunes at the South Jetty and Jessie M. Honeyman State Park. Permits and staging for quads, dirt bikes and jeeps varies, so find out first.
Sandboarding Thrills 
Hit the sand slopes with the world's first sandboarding park, Sand Master Park.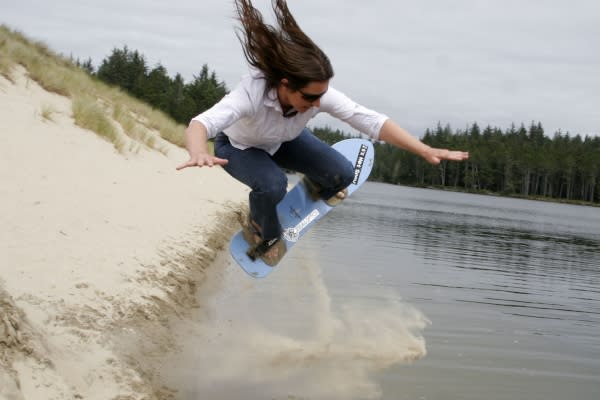 Learn from the same professionals that showed Tony Hawk how to sandboard, and rent a board for up to a day, allowing thrill seekers to take it along the dunes that roll through the coastal town. Experiment with higher hills for more speed, or even little jumps after waxing the board down for a run.
MAP IT
Part of the Siuslaw National Forest, the Oregon Dunes cover 40 miles (64 km) along the coast, North America's largest coastal dunes. There are many ways to explore this dramatic natural wonder: by air, foot or off-highway vehicle (OHV). Recreational opportunities include quiet nature trails through vegetation teeming with wildlife, birding, beachcombing, fishing, sandboarding or sand sledding, stargazing and camping. Dune buggy rides with a professional guide are encouraged. Recreation pass required or Day Use Fee. Cash is not accepted. Please purchase online in advance.

855 Hwy 101, Florence OR 97439

P: 541.271.6000

Book Now
Shake Off the Sand
Browse one-of-a-kind boutiques and great restaurants along Bay Street.