About Junction City, OR
Junction City stands out as recreational vehicle hub, both for its historical RV industry ties and for its scenic location in the South Willamette Valley adjacent to the Coast Range foothills. It is conveniently located between Eugene and Corvallis with Highway 99 as its main thoroughfare, and only minutes from the Eugene Airport.
Junction City received its name in the 1800s based on plans for a future railroad junction that never manifested. (Now its remaining nod to the railroad industry is the historic steam locomotive on 5th and Holly, presented to the city of Portland by the Finnish government and re-housed in Junction City in the 1980s.)
With its big railroad dreams, Junction City hummed, and in 1891 James A. Bushnell built an entire hotel "block" on Front and Seventh Streets. The huge building even included an opera house, the grandest opera house to be found between San Francisco and Seattle. In 1915 it burned down. Many of Junction City's remaining historical buildings can be viewed on the Junction City Historical Society's walking tour (PDF).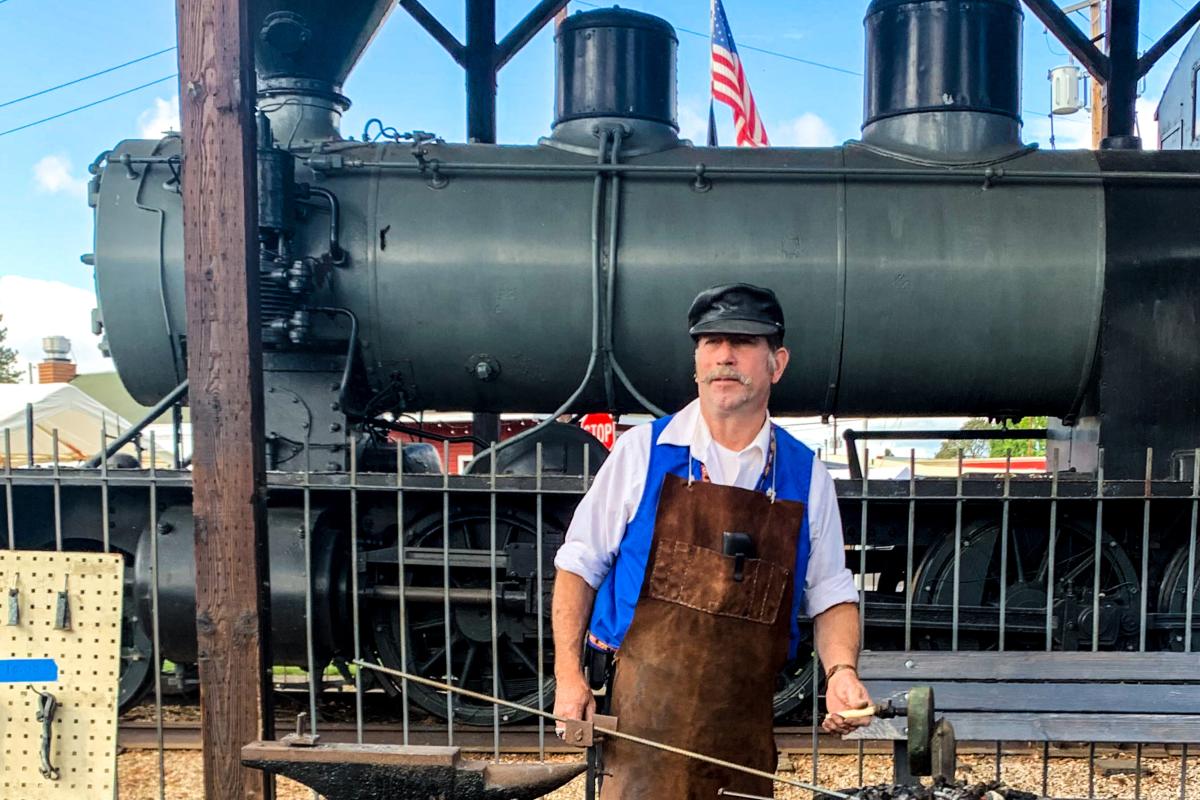 SCANDINAVIAN HERITAGE
In 1902, real estate developer A.C. Nielsen founded a Danish settlement in Junction City. He divided 1,600-acre ranch into smaller parcels and advertised in a Danish newspaper circulating in Iowa. Many families with direct descent from Denmark arrived in Junction City to set up small diversified farms. A Lutheran Church was established which helped preserve the settlers' Danish culture. Church services were conducted in Danish up until 1951. Today, as much as twenty percent of Junction City's residents are believed to have Danish roots.
The annual Scandinavian Festival held today commemorates the region's strong Scandinavian heritage and also their fighting spirit. Bypassed once again in the 1960s with the construction of Interstate 5, Junction City struggled. Suddenly, motorists were whizzing by the community on the far side of Eugene — thus Junction City's hotels, restaurants and shops were left empty. In 1961, Dr. Gale Fletchall organized a community-wide four-day festival honoring the town's Danish ancestry. They hoped to draw 4,000 visitors to Junction City but instead 10,000 people showed up. Attendance has continued to grow ever since. 
In 2014, the event was named an Oregon Heritage Tradition by the Oregon Heritage Commission. Today, as many as 100,000 people visit Junction City each August for the traditional dancing, crafts and food.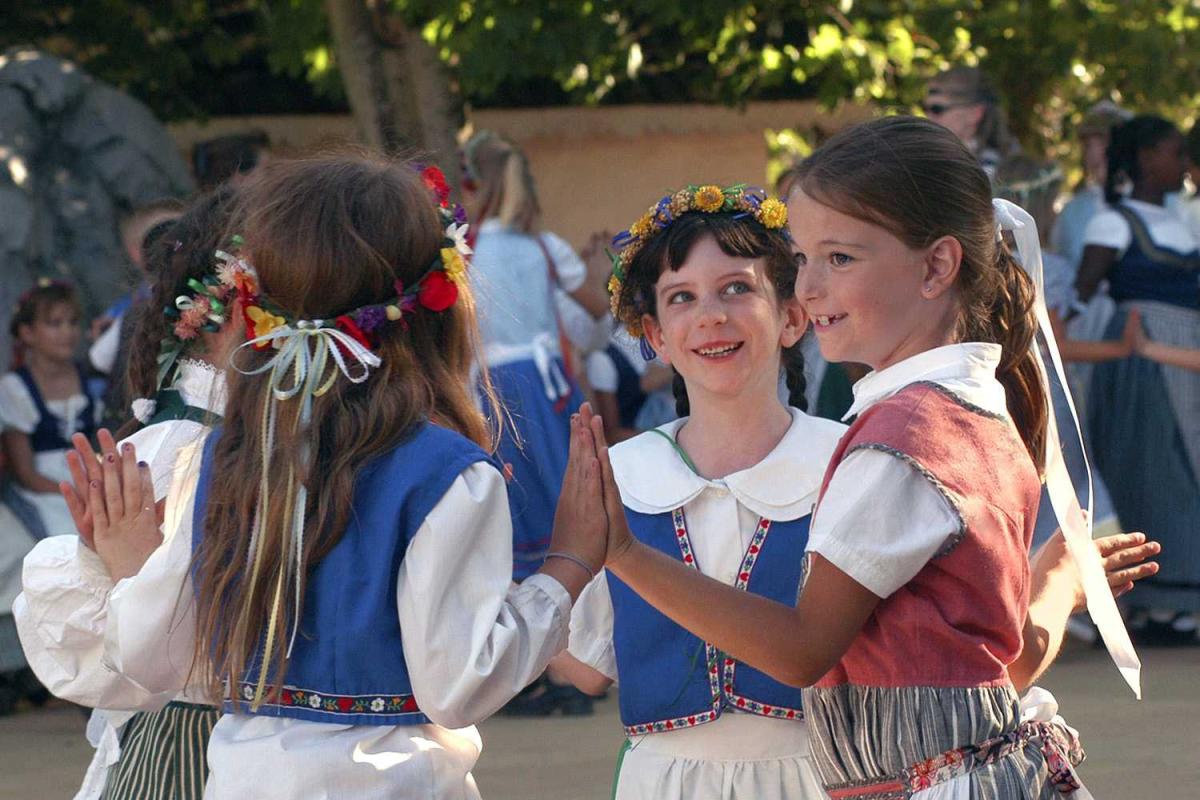 MOTORHOMES AND THE RV INDUSTRY 
After Interstate 5 was complete, Junction City refused to opt out of the transportation dream and by the 1970s it was home to the largest recreational vehicle industry in the nation. Country Coach, Monaco Coach Corporation and Marathon all opened divisions here, earning Junction City the moniker "The RV Manufacturing Capital of the World." RV dealerships thrived and businesses offering custom RV services and products from upholstery to electronics sprang up around the larger manufacturers.
In late 2000s, the RV industry declined, plants were shuttered and workers were laid off. This left Junction City with many highly skilled RV workers eager for jobs — so RV owners discovered Junction City as an excellent destination to trick-out their motorhomes and make repairs and upgrades.
Guaranty RV Super Centers, a family-owned dealership and service center that had started in 1966, became Junction City's main RV hub. Founder Herb Nill began advertising with his famous "Eggs are cheaper in the country, and so are cars and trucks" pitch which capitulated him from his small Chevrolet-Oldsmobile dealership on up into "Motorhomes, motorhomes, motorhomes...and trailers too" as his business expanded. Eventually, the Nill family operated the largest RV dealership in the nation.
Guaranty RV Super Centers eventually offered RV sales, rentals, repairs, seminars (from RV 101 to how to "winterize" your RV) and a travel center with laundry, propane, dump station, dog grooming, camping hook ups, groceries and a cafe. They also provided fully accessible rental RVs with wheelchair lifts and RVs with drivers to tour the surrounding wine country.
Herb Nill passed away in 2016, and his son Shannon Nill continued to manage Guaranty. Winnebago moved into the Country Coach campus in 2016. The Oregon RV Alliance (ORVA) was formed to support RVers across Oregon. In 2021, Bish's RV, another family-owned RV company, bought Guaranty. Bish's originated in Idaho in the 1940s and has grown to include multiple RV dealerships across the nation.
RV enthusiasts still rally around Junction City and nearby Coburg for servicing, outfitting and upgrading — ensuring that Junction City will be a motorhome destination for many more years to come.
Wine Country
Junction City has been predominately a farming community, and along with grains, vegetables and live stock; there are many vineyards now sprawling across the valley floor. As area wines, particularly Pinots, started garnering international attention in the 70s, vintners from California and Europe started speculating on property in the region. Some local farmers took note and converted their lands into vineyards. In 2021, the Lower Long Tom watershed in Junction City was officially recognized as the Lower Long Tom AVA with a dozen boutique wineries and many more vineyards. Wine tasting tourism is growing as visitors discover the beautiful countryside and award-wining wines are accompanied by farm-to-table foods, miles of quiet country roads for cycling and horseback riding, and pristine golf courses.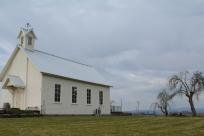 Junction City residents' memories are compiled in a historical book…
More

Info

›
MAP IT
Regional visitor center. Economic development information and tourism headquarters for the Junction City and Harrisburg area.

355 W 6th Ave, Junction City OR 97448

P: 541.998.6154

Book Now