Back To Previous Page
A Day Trip to Coburg
Published: March 17, 2021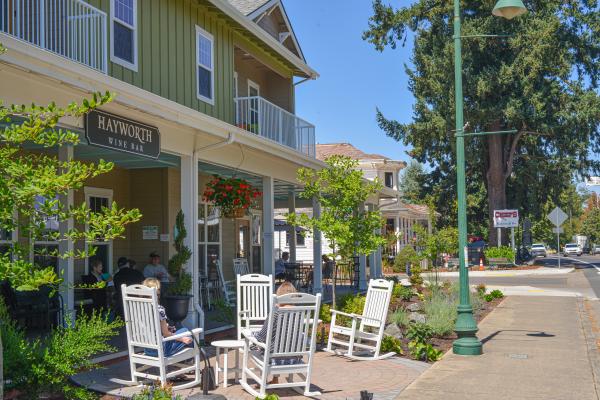 Coburg is a delightful historic town just north of Eugene that makes a perfect destination for the day. Immerse yourself in 1800s architecture, antique and boutique shopping, and rustic country living with a slower paced day lingering in the parks and cafes.
University of Oregon students entertaining visiting family, delegates attending a downtown Eugene meeting or locals just looking for a new, nearby activity, will enjoy this trip. 
Morning
Perk up your morning with coffee from Coburg Crossing Cafe. Then with coffee in hand, start your stroll through town. Admire twenty historic buildings on their mapped walking tour. Learn about Coburg's early history from Kalapuya lands to early settlements.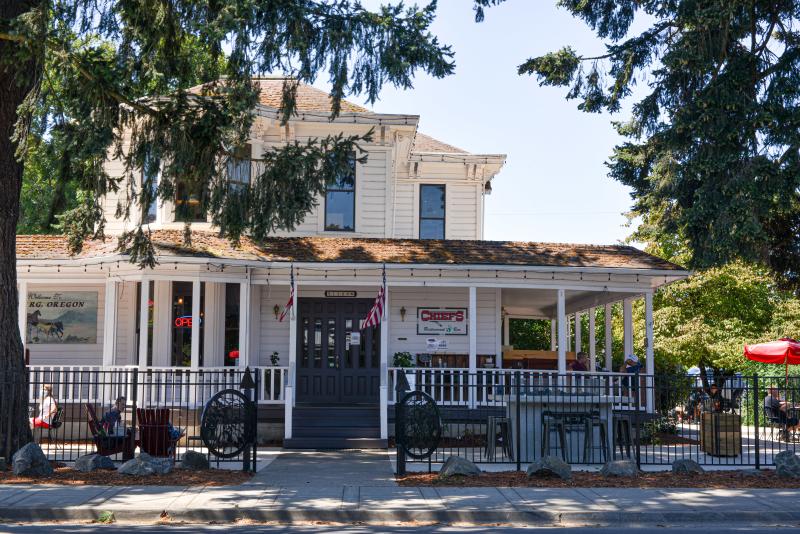 Enjoy a shady seat at the Chiefs Brewhouse.

 

Besides the town's historic appeal, Coburg has long been a destination draw for collectors looking for antiques—or just unusual finds. The Coburg Antique Mall represents multiple vendors with an extensive showcase of antiques and collectibles. If you are lucky you may even find gorgeous hand stitched quilts in the shops, since quilt shows have been held here for decades.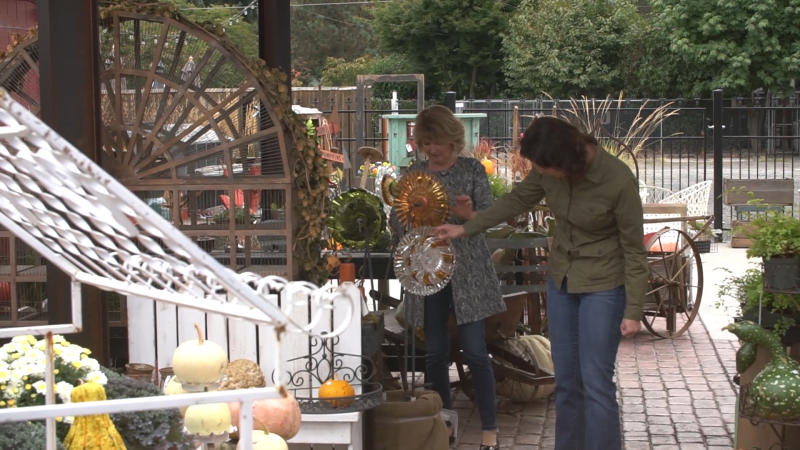 FarmFancy is a hub for holiday gifts and flowers.

 

Another favorite shop is FarmFancy, an enticing boutique featuring nursery and garden items, gourmet food and wine, chic household decor and more. FarmFancy is always "on theme" for upcoming holidays whether it is pumpkins, candy hearts or patriotic garden flags. Several more antique stores and eclectic boutiques are tucked away on side streets.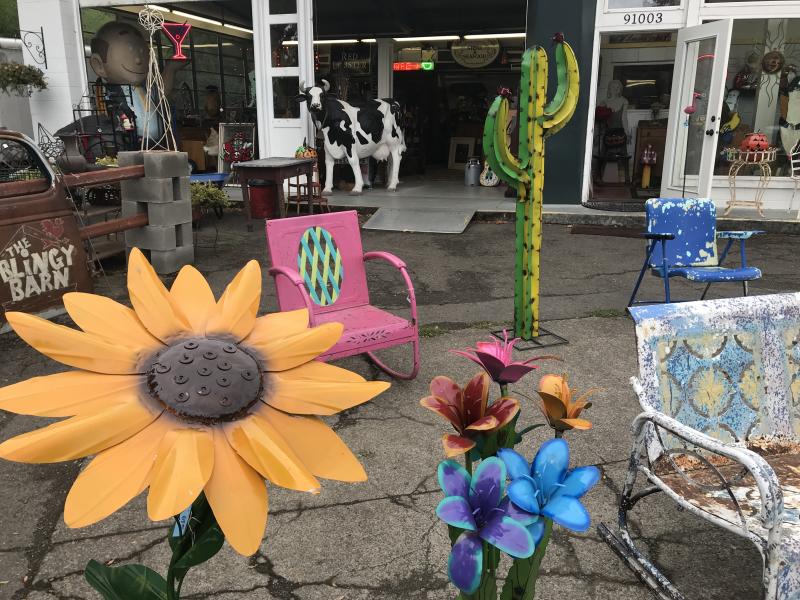 The Blingy Barn has an unusual collection of brightly painted metal art, neon, vintage signs and more.
Lunch
There are many excellent choices for dining from Mexican to pub food, but we recommend Coburg Pizza Company. They have plenty of outside seating and during cooler months, a cozy fireplace inside. Their pizza attracts locals from Eugene-Springfield that are fans of their many and varied creations. Afterwards taste wine at Hayworth Wine Bar or get a scoop of ice cream at the local ice cream shop, then romp through one of three town parks. The Pavilion Park is right across from Hayward Wine Bar — lovely for picnics on a sunny day.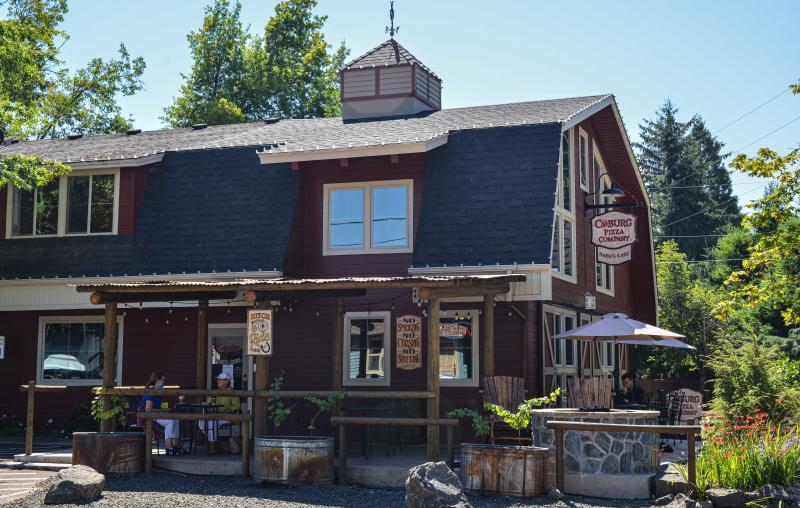 Afternoon
After covering town by foot, take a scenic drive through the farmlands. Coburg is a farming community and surrounded by fields. Stop at farms like Johnson Brothers to buy frozen berries and fresh produce, or Deterings Orchard for u-pick seasonal offerings including cherries, peaches, apples and pumpkins. Their store front is stocked with canned items, cider and produce, plus kids can see farm animals and play on their playground.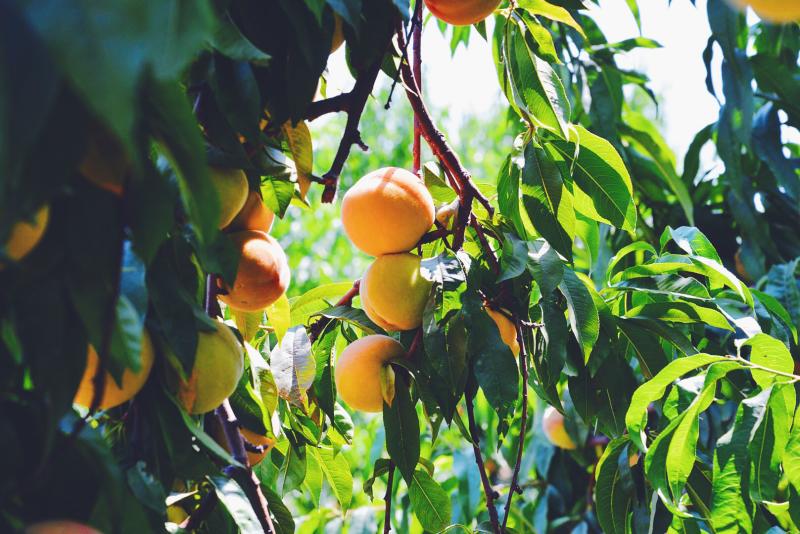 Dinner
As you leave Coburg, you'll roll right by the riverfront Armitage Park. Take some time to explore along the banks of the McKenzie River. The wide open lawns at Armitage are perfect for throwing discs or just enjoying a frolic. This is also the south end of the Willamette Valley Scenic Bikeway, a glorious wide-open cycling route.
To know you've truly experienced Coburg, you'll likely be leaving with something vintage that you just had to have, something quirky that you didn't know you needed, a box or bag of farm stand produce, a bottle of local wine, a ton of photos, tired feet and a full tummy!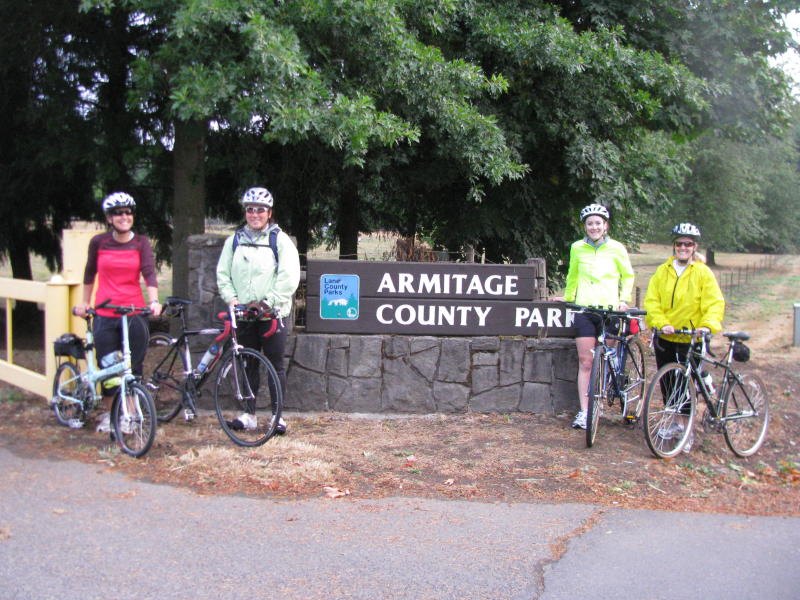 Where to Stay
If you have an RV or like to camp, there are plenty of camping options in Coburg. You can also stay nearby in north Eugene where there are a cluster of hotels by Oakway Center and Alton Baker Park. Those include Hyatt Place Eugene, La Quinta Inn & Suites Eugene, Residence Inn by Marriott and the EVEN HOTEL.