Back To Previous Page
Dari Mart, A Favorite Local Quick Stop
Published: January 15, 2020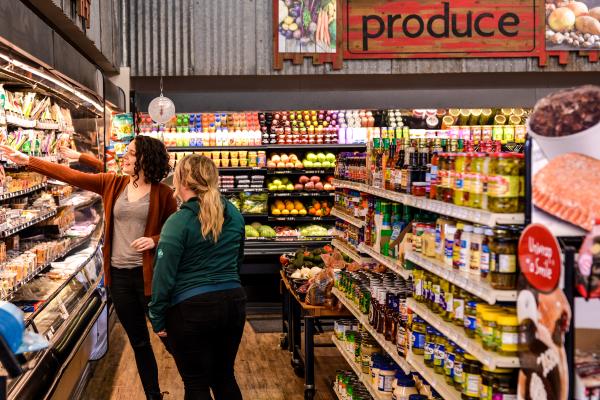 A road trip through the Eugene, Cascades & Coast region isn't complete without a stop at the local Dari Mart. These fourth-generation, Oregon-grown convenience stores outshine the national chain stores that typically pop up along travel corridors.
Dari Mart is best known for its Lochmead Dairy products – especially the ice cream! Look for favorites like blueberry cheesecake, French vanilla, peppermint candy, peaches 'n cream, rocky road, hazelnut fudge and their award-winning chocolate ice cream. This single-sourced dairy treat is free of rBST and any artificial colors. Additionally, many of the flavors are sourced naturally and locally from Lochmead Farms, including the mint, blueberries and hazelnuts. 
The family-owned dairy farm in Junction City produces 6,000 gallons of milk every day, and it's on the shelves at Dari Mart stores within 48 hours of processing. And like most mini-marts, Dari Mart stocks the typical road snacks you'd expect. But you can also buy "Fresh to Go" sandwiches, wraps, salad, pizza slices, veggie cups, breakfast sandwiches, bread and basic produce. 
Dari Mart also caters (for pick up or delivery) so you can make your next festive bash or family picnic even better with a hoagie tray, potato salad and deviled eggs.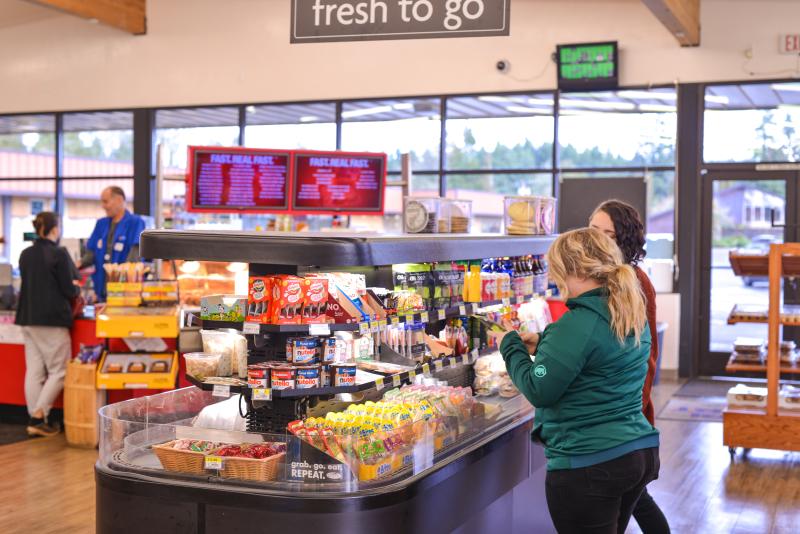 Dari Market in Pleasant Hill by Melanie Griffin  

The first five Dari Marts opened in 1965 when the Gibson family wanted a way to easily bring fresh dairy to their community. They had been farming Lochmead Farms since 1941. By 1950, they owned 100 cows. Fast forward to today and the family manages 41 Dari Marts and employs more than 500 workers. This is one of Oregon's proud local food stories that help make the Willamette Valley a cornucopia of farm-to-table dining.

As you drive through three Oregon counties, you'll never be far from a cold bottle of chocolate milk for the road. And if you need a place to stop with the kids, tell them about Dari Mart's mascot, Marti the cow. While catching a glimpse of her may not be easy (she is a special occasion cow only), you can make the acquaintance of a full-sized cow statue at the Dari Mart in Southeast Eugene on Hilyard & West Amazon. Just note that store hours vary by location.

Top photo: Dari Market in Pleasant Hill by Melanie Griffin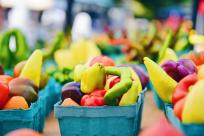 The Local Food Scene
From farmers' markets to local manufacturers, discover Oregon's thriving locovore community…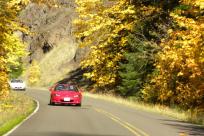 Feel the urge to hit the open road? Here are few inspiring routes around the region…
More
›