Back To Previous Page
Hotels with Open Swimming Pools
Published: July 09, 2020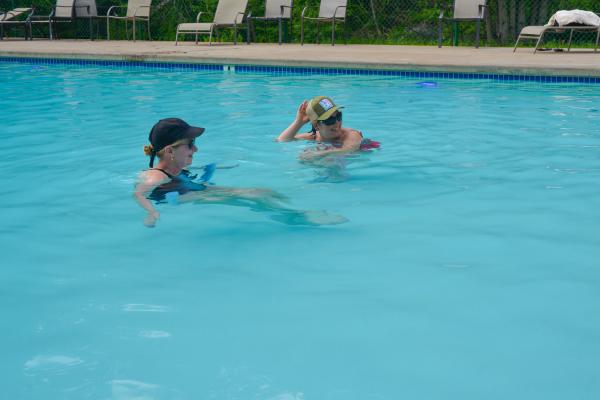 It is summertime and that means swimming pools. Although many community pools are closed to recreational swimming during this time, we have the perfect alternative that the whole family will love. Combine fun splashing in a pool with a little getaway for a great summer staycation! 
Here is a list of the Eugene - Springfield hotels with pools open now and what to expect. 
Holiday Inn Express Eugene-Springfield
Indoor pool with a maximum of 30 people at a time. Masks may be required poolside. No reservation required for pool time. The Holiday Inn Express is conveniently located off the Beltline near the I-5 in Springfield.
EVEN Hotel
Indoor pool open from 7 a.m. to 11 p.m. No reservation required. Maximum of 8 people. EVEN Hotel's focus has always been health and wellness and that passion is present even during these times. 
Best Western New Oregon
Indoor pool open 9 a.m. to 9 p.m. Bring your pool towel with you. Maximum of 15 people. No time limit and no reservation required. The Best Western New Oregon is across Franklin Boulevard from the University of Oregon and near the Willamette River, Ruth Bascom Bike Path and many parks. 
Comfort Suites
Indoor pool open from 8 a.m. to 6 p.m. Limited to one room per 45-minute reservation. This Comfort Suites is located in Springfield near the Beltline and I-5. 
Courtyard by Marriott
Indoor pool open from 9 a.m. to 10 p.m. 45-minute reservation with 10 people or less allowed in at a time. The Courtyard by Marriott offers so much and is located near I-5 in Springfield. 
Hampton Inn
Indoor pool open from 6 a.m. to 6 p.m. One room or party per 45-minute reservation. Hampton Inn is in West Eugene near shopping and the Fern Ridge Bike Path. 
Hyatt Place Eugene
Indoor pool open from 8 a.m. to 10 p.m. for 10 people or less with 45-minute reservations. Staying at the Hyatt Place in Eugene means being in the heart of some of the best dining and shopping in town.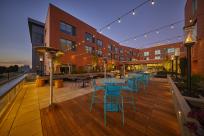 Need a getaway? Check in and enjoy two complimentary cocktails, freshen up in your spacious guestroom before heading to the Sky Bar –…
More
›
Things may change as the businesses in our community continue to create new protocols for our safety. For the most up to date information on the safety procedures in place, please call the hotel directly.