Back To Previous Page
It's Raining. What To Do With The Kids?
Published: January 04, 2022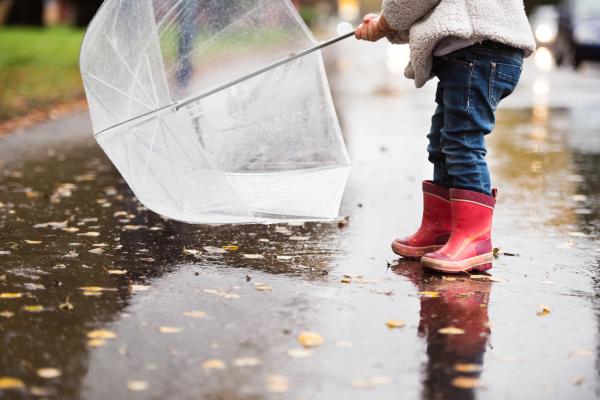 Eugene is an active outdoor town and most of the time we don't notice a few sprinkles. But sometimes a downpour can get you down, especially when the kids are bouncing off the walls. Here are a few rainy-day destinations worth exploring:
Jump! Jump! Jump!
Trampoline parks, obstacle courses and gyms are the rage these days. Defy Eugene is one such amazing trampoline park / extreme air sports destination with many wild and fun things to do. They feature the best in trampolines, slack lines, a zip line, Ninja Obstacle course, aerial silks, a trapeze, trampoline basketball, trampoline dodge ball and "battle" balance beams. Best of all drop ins are possible here! Easily spend an afternoon—indoors—tiring out your children.
There are several other gymnasiums and training facilities in the area but most of these have temporarily suspended open gym times due to pandemic protocols. You can still enroll your kids in classes or camps as available. Check out Northwest Ninja Park, Bounce Gymnastics and the National Academy of Artistic Gymnastics.
Drop in on the Skateboard Park
Did you know that we have one of the largest covered skateboard parks in the U.S. right here? Get the kids' boards and bikes and head over for some fun outdoor time under the bridge. The City of Eugene offers skateboarding instruction for children. Registration is required, so check the recreation schedule for the next available session.
Escape The House & The Room!
You may feel shut in the house with the kids... but now imagine being locked in a room with them — for fun! Escape the Room Oregon is an indoor, in person, physical mystery that you have to solve. Parents and children work together to collect clues and decipher the meanings to "escape" from themed rooms. Game rooms are family-friendly and range from easy to hard. "Book Scavenger" fans or anyone who enjoys codes, riddles or puzzles will find the immersive mysteries exhilarating. Pandemic protocols are in place to ensure a safe experience. They are now offering virtual escape rooms too!
Take the Plunge with Indoor Swimming
Swimming is not just a summer thing. Year-round play in the indoor wave pool at Splash! At Lively Park is open during recreation swims. Ride the waves, plunge down the water slide, soak in the hot tub (adults only) or wade in the kiddie pools. While you float in the surf, imagine you are at the beach!
Malls are Not Just For Shopping
For families seeking room to romp that is out of the weather, malls are a magnet. Valley River Center offers wide open space under cover. Ever heard of "mall walking"? Well, one lap around the mall is .65 miles, so you can cover almost 3 miles by circling the mall four times. There is also a free children's play area for kids under 42-inches tall. Cushioned benches for parents line the enclosed carpeted play space featuring regionally-themed climbing structures. But even better, take the escalator to the Adventure! Children's Museum on the second floor. This hub of interactive exhibits and creative play is the perfect way to spend a rainy afternoon. 
Ride Carousel Ponies
Roaring Rapids Pizza Company is a great place to meet up with friends with children. They have a carousel, pizza and beer. Need I say more? Sit inside the rustic lodge-style restaurant and gaze out at the rain coming down over the Willamette River. The 1930s carousel runs once every 30 minutes and doesn't require tickets but there are plenty of kid's arcade games to suck up your spare quarters.
It's Okay to Climb the Walls Here
Enroll your children in a climbing class, camp or after school program. There are several climbing gyms around town including Elevation Bouldering Gym, Crux Rock Climbing Gym and the Bob Keefer Center in Springfield that can teach your children how to scale the walls safely. Due to temporary pandemic protocols, "open gyms" have been suspended but your children can still enjoy a structured class.
Kids Sports & Dance Programs
Kidsports has an array of athletic offerings to keep children moving and active. The Eugene YMCA also offers some after school programs, classes and camps. And the City of Eugene and Willamalane offer an array of classes and activities. There are many schools of dance around town too — from the Oregon Ballet Academy to Flex Studios.
With some fresh ocean air, the world will look and feel better. Sometimes the whole family just needs a re-set and the beach is the place to do that in any weather. So pack the car with warm clothes and provisions and head to the wind-whipped coast for some invigorating beach explorations. Put your feet in the cold sand and run with a kite. Visit the sea lions or book a family dune buggy ride. You may decide that you need more than a few hours here, so book a hotel to enjoy a few days' getaway.
And Finally — Play in the Rain!
Stomp in mud puddles, dance and run! Enjoy a family-friendly hike — just wear your mud boots — or a walk in the park looking for all the creatures that come out in the rain. Stroll downtown Eugene and discover the rain art that appears on wet sidewalks. Get outside and get wet!