Back To Previous Page
Rhododendrons in Full Bloom at Hendricks Park
Published: May 06, 2022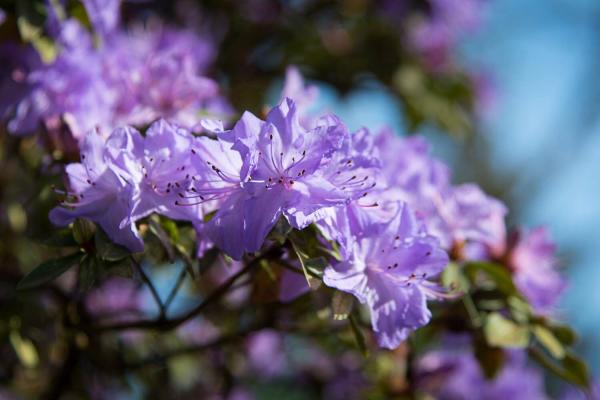 Roam the twelve acre rhododendron garden in Hendricks Park at the height of the season between April and May (blooms may span February to June). Towering Rhododendron plants, surrounded by walls of Douglas-fir trees show off dazzling displays of color in the springtime sun. 
Just minutes away from downtown Eugene, this urban park is great for both quick weeknight excursions and lazy Sunday afternoon picnics. Stroll the park's terraced gravel paths buzzing with spring — birds singing, lime green leaves budding and wildflowers peaking up from the ground. Located on a hill, the paths are steep but well compacted for wheelchairs. However, not all areas of the park will prove to be easily accessible. See the park brochure and map.
Hendricks Park is a popular Mother's Day destination. Make sure to visit Hendricks Park soon to experience springtime with all its accompanying colors and stay tuned for blackberry picking and picnics in the shade of the giant trees when the weather heats up for summer. Located in the heart of Eugene, Hendricks Park is Eugene's oldest city park.