South University Neighborhood (SUN)
Embracing the south end of the University of Oregon campus, the South University Neighborhood (SUN) district is a pleasant mix of historic residential homes and small businesses. Popular with college faculty, graduate students and families, this area has a friendly, relaxed vibe. 
The sprawling but walkable and bike-able community bumps up against Matthew Knight Arena to the north overlapping with the Fairmount Neighborhood. It encompasses Hayward Field and the historic Pioneer Cemetery, and then extends south toward the historic Masonic Cemetery. Highlights include several parks, the Maude Kerns Art Center, the Museum of Natural and Cultural History and a small commercial hub south of Hayward Field at E. 19th Avenue and Agate Street.
On any given balmy summer evening, locals will gather outside Prince Puckler's, Eugene's iconic ice cream shop, once visited by a presidential candidate named Barack Obama in 2008 (he ordered the mint chocolate chip).
Where Champions Come to Play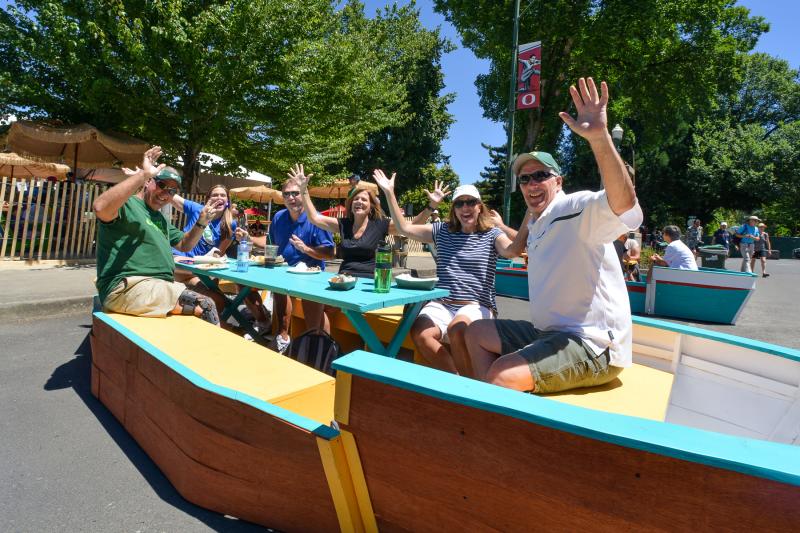 The neighborhood hums when Matthew Knight Arena hosts basketball or concerts, or Hayward Field has a track or University event. The sports complexes also include Jane Saunders Stadium, the Ducks' outdoor softball stadium, and Leighton Pool.
Please note that parking restrictions are strictly enforced along residential streets during events. Most high traffic events provide shuttles from Autzen Stadium, bike valet or other easy transportation options to lesson congestion.
Parking in the SUN district
Please note that parking is strictly enforced in this neighborhood. A residential permit is required for many areas of residential neighborhood impacted by local event traffic. Most University of Oregon parking lots require permits as well. Observe posted time limits for parking or secure a proper permit. During events, parking fines are doubled.
Eateries in The SUN District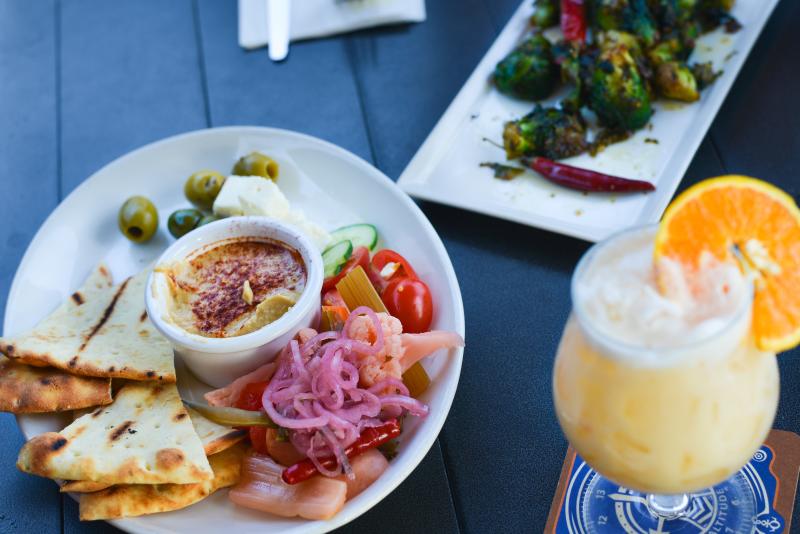 Food is a good reason to come here! Just blocks from Hayward Field, there is a hub of local restaurants offering causal dining with lots of sidewalk seating. Take food to go and picnic at nearby Washburne Park. 
On the west side of Agate Street, there is the McMenamins 19th Street Cafe with outside fire pits and patio dining; Agate Alley Bistro and Studio One Cafe. On the east side of Agate along E 19th Avenue there is Prince Puckler's Ice Cream, Sweet Life Petite — one of the must-visit bakeries in Eugene — and Hey Neighbor Pizza. Opposite this cluster in an elegant historic home is one of Eugene's finest Italian restaurants, Beppe & Gianni's Trattoria. Reservations are highly recommended.
The Fairmount Neighborhood Farmers' Market sets up here in the summer season.
On the other side of the neighborhood across from Matthew Knight Arena on Villard Street enjoy the hip pre-game hangout, the Wild Duck. This tiny brew pub fills up quick but offers extended sidewalk seating during events. Little Big Burger and Taste of India are additional nearby dining options. Or, head over to Market of Choice, a regional grocery store that supplies an excellent assortment of gourmet, organic and deli foods, many packaged ready to go.
The SUN District Scene
Flags from around the world cheerfully line the edge of the UO sports complexes. Stroll the campus and Pioneer Cemetery for a tour of monuments, art and beautiful architecture. Note the trees too, as the UO features an arboretum.
Delve into cultural history at the UO museum or check out the local art exhibits, and classes, at Maude Kerns. This esteemed local gallery hosts annual exhibits ranging from Dias los Muertos displays to quirky Jello art.
Walk to Washburne Park along Agate to enjoy your ice cream or whatever snacks you've picked up nearby. This pleasant park has sloping grassy lawns and shady trees. On sunny days, you'll see locals sunning themselves, playing music and hacky sack.
For families, University Park is a great destination with a children's play area, basketball courts, ball fields and a performance venue. And to the south, discover Laurelwood Golf Course nestled in the low lying hills. Grab lunch at their great pub overlooking the greens. Tucked into a corner of the neighborhood is the historic Masonic Cemetery with gravesite and memorials for many of Eugene's early influential citizens. The cool, dark paths and ornate mausoleum are worthy of exploration.
Toward the east, in the Fairmount Neighborhood, is the sprawling Hendrick's Park known for its rhododendrons, woodsy trails and Pre's memorial.
Where to Stay
University housing, including dorms and Greek houses are part of the community closest to campus. Additional accommodations mostly include long-term rentals, some vacation rentals and a few bed and breakfasts. The majority of hotel lodging is found north of this neighborhood immediately adjacent along Franklin Boulevard and in the nearby area of Springfield.
If You Like the SUN District: