Coffee Shops, Bakeries & Desserts
Pair your next cup of coffee with a delicious treat. Imagine warm, flaky croissants; fresh New York-style bagels; homemade pies baked with local berries; loaves of organic bread, mouth-watering cheesecake, decadent cupcakes and elaborate, towering wedding cakes!
Local bakeries offer all this and more, often with vegan or gluten-free options. Splurge on a delicious dessert or pack a deli-style lunch for a riverside picnic. Cater a celebration with cupcakes or munch on a sweet treat with a cup of coffee at the end of the day. Many of the local bakeries have comfortable seating and cafe-style atmospheres. Some coffee shops host live entertainment.
How about an ice cream parlor? From cones to sundaes, enjoy the creamy, cold pleasure of an ice cream treat.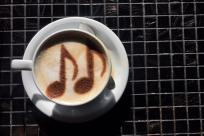 No matter where you are in Eugene, you are never far from a delicious, Instagram-worthy latté.…
More

Info

›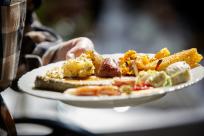 Start your morning at one of these destination-worthy breakfast spots from sumptuous brunches to…
More

Info

›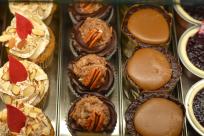 Indulge in the comforting smell of fresh baked bread along the Willamette Valley's "bakery loop".…
More

Info

›