NCAA Division 1 Men's and Women's Outdoor Track & Field Championships
June 8 - 11, 2022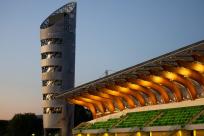 The newly renovated Hayward Field at the University of Oregon is a world-class track & field facility. Completed in 2020, the venue…
More

Info

›
OFF THE TRACK ADVENTURES
Perhaps nothing can compete with the energy and excitement of an NCAA track & field championships. But you don't have to venture far from Hayward Field to discover some world-class sights. After you've watched the events of the day, a host of adventures can be easily accessed within the Eugene, Cascades & Coast region.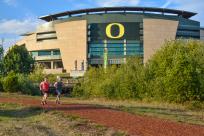 If you've been hearing about TrackTown USA lately, it's for good reason. Eugene has long been an…
More

Info

›
ACCOMMODATIONS ASSISTANCE
Eugene, Cascades & Coast Sports Commission maintains a current inventory of available hotels for athletes, teams and attendees. Room block changes and cancellations can free up rooms, making them available closer to the event.
For additional hotel accommodations assistance, please utilize the below buttons.
MORE VISITOR INFORMATION
For sightseeing ideas, maps, guides, recreation passes, and more, call 800.547.5445 or visit or downtown Eugene visitor center.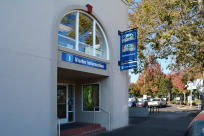 Visit the Eugene, Cascades & Coast Visitor Center in downtown Eugene. Find information on things to do and see in Lane County, purchase…
More

Info

›