Back To Previous Page
A Runner's Guide to Eugene
Published: March 05, 2021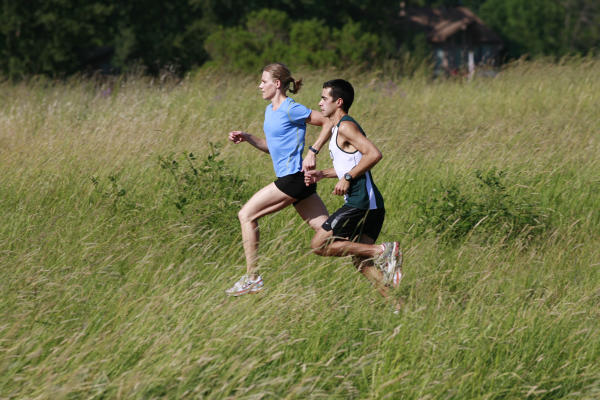 If you've been hearing the buzz about TrackTown USA, it's for good reason. Eugene has long been an international destination for runners and fans of the sport, and with the 2021 Olympic Team Trials - Track & Field and the 2022 World Athletics Championships on the horizon, now is the time to see it for yourself. Here's our checklist of what you'll want to put on your TrackTown itinerary.
It's All About the Shoes
The first Nike shoes were crafted in Eugene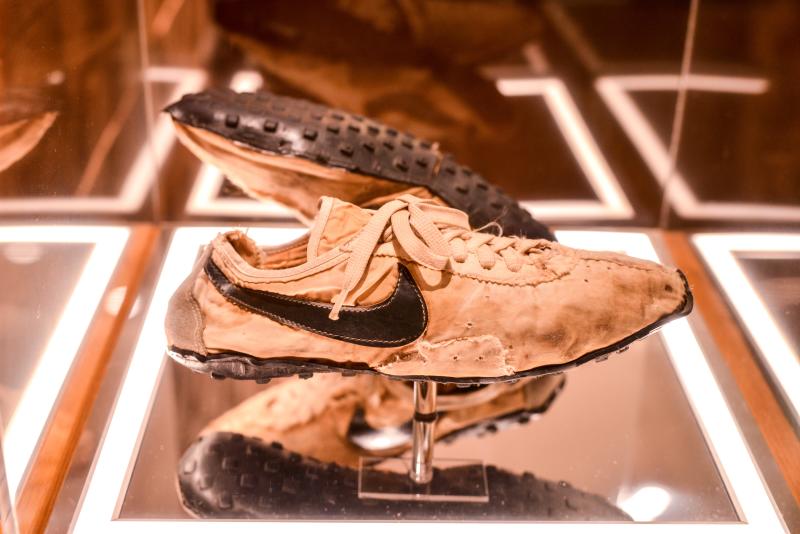 Nike Moon Shoes at Graduate Eugene by Melanie Griffin  
The Nike shoe was invented when University of Oregon track coach Bill Bowerman was experimenting with lightweight soles made in his waffle iron. 
The Graduate Eugene Hotel has a large collection of Nike shoes on display in their grand lobby. Their 1972 Nike Moon Shoes are extra special: these are one of 12 prototype pairs made by Bill Bowerman himself and worn by athlete Dave Russell, who loved them. 
It's not just the first Nike running shoe that is celebrated here – the Museum of Natural and Cultural History displays ancient footwear unearthed by UO archaeologists during a 1930s dig in Oregon's high desert caves. The shoes, dubbed the "Great Basin Sandals", discovered in the Fort Rock Cave are made from sagebrush bark and are 10,000 years old (twice as old as the pyramids)!
Experience the Magic of Hayward Field
The site of hallowed ground for runners
The construction of the new Hayward Field track and stadium has transformed its historic location into a beacon of the future. Athletes who have competed at Hayward Field all describe a similar experience — feeling the energy of the cheering crowds, connecting to the spirit of champions that have won before, and being emotionally and spiritually awed to be here.
Now, expect that power to be amplified with the new state-of-the-art track, innovative stadium design, and gleaming tower. A ticket to any meet held here — from the Pre Classic to the Pac-12 Tournament to the 2021 Olympic Trials - Track & Field — is a must-do for track fans and for sports fans of any kind.
Pay Tribute at Pre's Rock
A simple memorial to Prefontaine draws the faithful
Track fans come from all over to remember Steve Prefontaine as well as to feel a sense of community with others who were touched by his story. Prefontaine (known as "Pre") won seven NCAA titles for the University of Oregon in the 1970s, breaking multiple records and fueling the rise in popularity of track and field. The Coos Bay native and Eugene resident held every American record from the two-mile to the 10,000 meters when he died tragically at the age of 24. The memorial rock placed at the spot where his car crashed is often covered with shoes, bib numbers and notes left by fans. The rock is located on a curve on a narrow street without parking. If you are compelled to visit, please use caution and do not block the roadway.
Pre's Rock Memorial by Melanie Griffin  
Go For a Run
When in Eugene, do as Eugenians do
This is TrackTown USA after all — with miles of running trails, a temperate climate and a town that loves to run year-round. So lace up your shoes and enjoy a run. Here are the top trails to check out.
Pre's Trail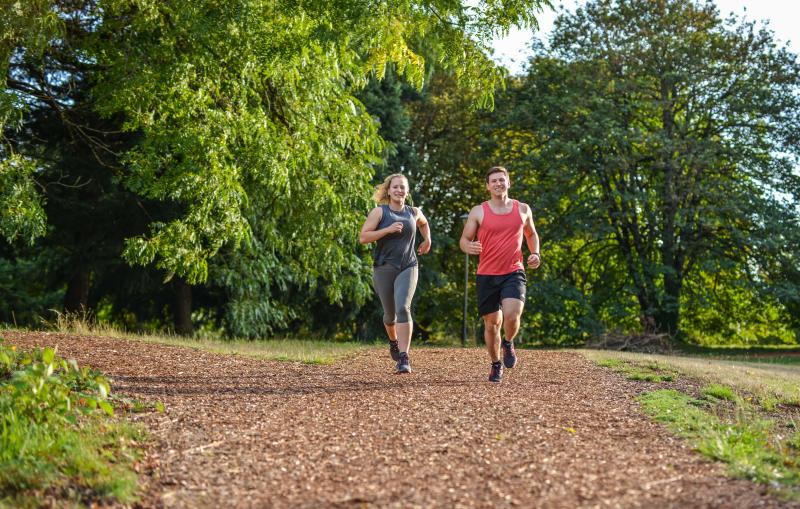 Running Pre's Trail by Melanie Griffin  
Any runner visiting Eugene should plan at least one easy run on Pre's Trail. Dedicated to the legendary runner shortly after his death, this four-mile bark chip trail winds along the river, through the forest and over meadows in the heart of the city. Start at the trailhead at Alton Baker Park and catch a glimpse of the University of Oregon "O" on Autzen Stadium.
Adidas Oregon Trail (Amazon Trail)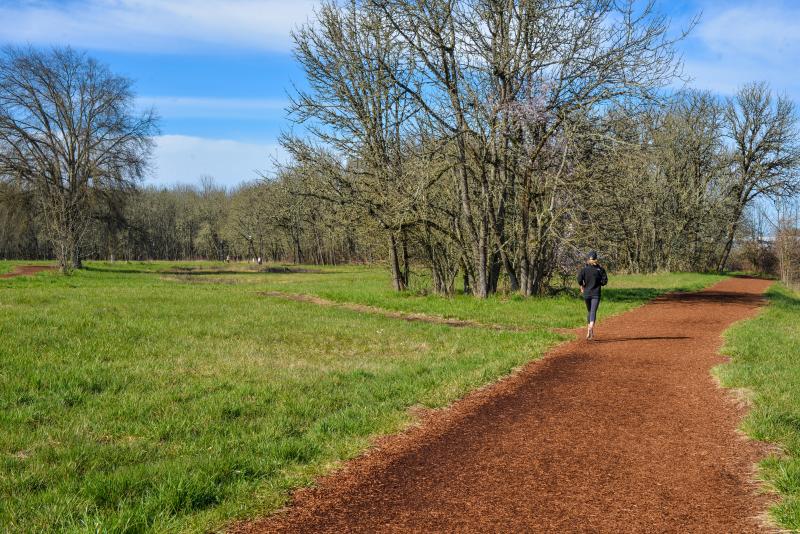 Runner on Adidas Amazon Trail by Melanie Griffin  
Running trails are woven throughout the community and the bark chip Amazon Trail of Southeast Eugene is the perfect example. Join the local elites, high school teams and residents along this flat, easy path encircling an urban green belt. The path is a popular training spot thanks to its multiple loop options. For a longer run, the trail connects to the nearby Rexius Trail for a total of 5.5 miles through the wildlife corridor of Amazon Creek.  
Ridgeline Trail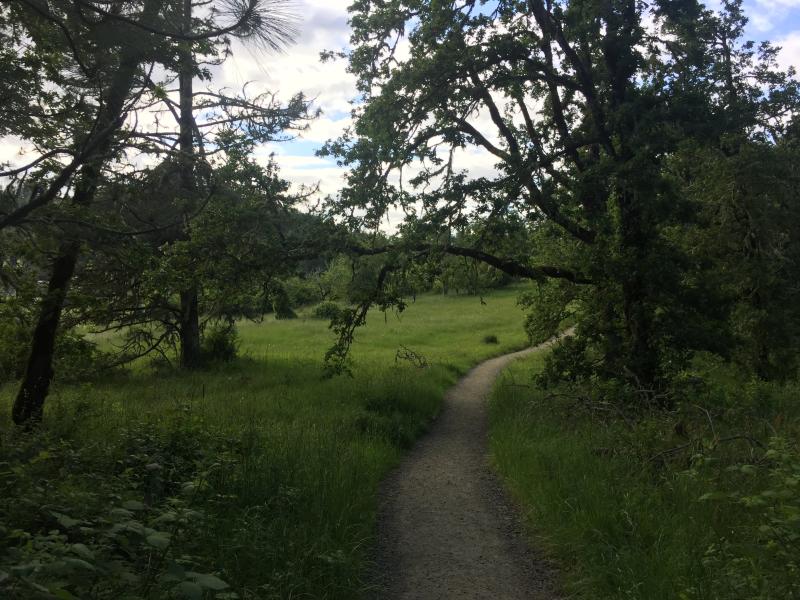 Ridgeline Trail by Melanie Griffin  
A trail-runners' delight, the Ridgeline Trail is twelve miles of switchbacks and leafy paths through Douglas fir forest and Oregon white oak savannas. It crests at Mount Baldy and Blanton Ridge but culminates atop Spencer Butte, the city's highest point at 2,058 feet. Multiple parklands are connected through this trail system and are easy to access through seven trailheads.
McKenzie River Trail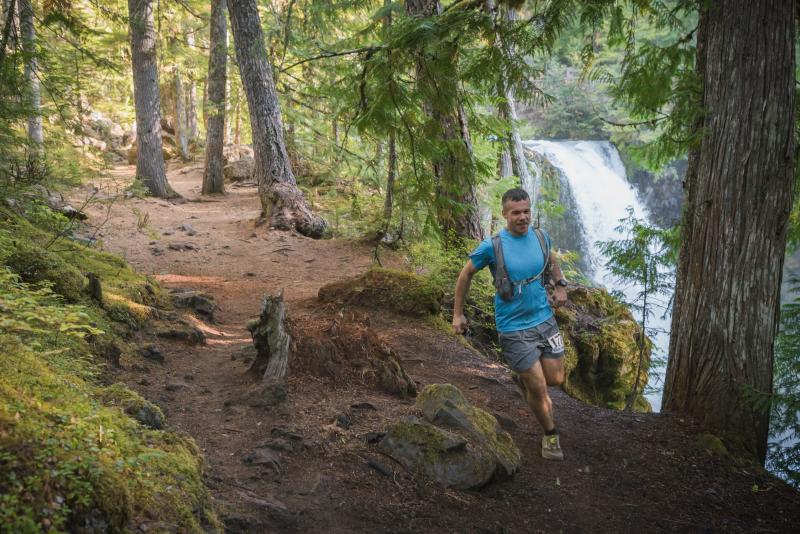 McKenzie River Trail run by Michael Sherman  
If you're looking for a quintessential Oregon trail running experience, this 26-mile trail is just a short one-hour trek from Eugene - Springfield and worth the trip. You'll wind along a wild river and through old-growth forest, waterfalls and hot springs. McKenzie River Trail is a destination for mountain bikers, too, so make sure you're prepared to keep your head up and share the trail. 
Get In With the Running Crowd
Link up with experts at local running stores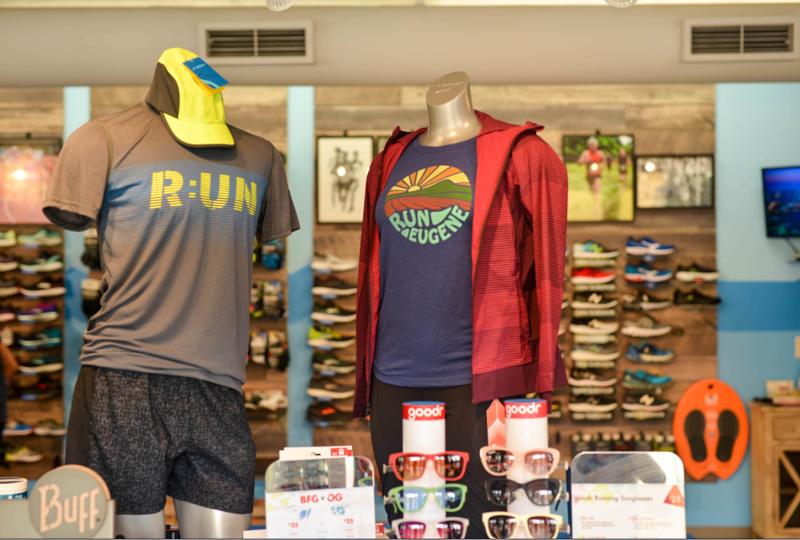 Run Hub Northwest by Melanie Griffin  
For the latest news on treads to training, drop by a local running store. For runners, this is the equivalent to pulling up a seat at the local pub (and in fact, some running groups meet at stores and end at pubs). Named one of the "Top Running Stores in America" in 2019, Run Hub Northwest has gained big fans locally with its commitment to community. Weekly easy group runs, a monthly destination trail run and other fun events get runners of all levels together enjoying the sport (some programs may be paused during the pandemic). Both Run Hub and Eugene Running Company are popular with the local running community and have knowledgeable staff that will fit you with the proper shoes, tell you about the latest technology, advise you on common running ailments or just share their favorite places to run. What better way to make new friends than sharing strides and stories?
Check Out Classic Eugene
This is a community of character(s)
Without a doubt, track and field are at the heart of Eugene's unique culture, but there are many beats that make this community tick. Along with track, crowds roar for the Oregon Ducks from football to basketball. Green and yellow are predominant color choices — but you can also blend in with a rainbow tie-dye shirt from the Saturday Market. Browsing this counter-cultural artisan market, you'll discover why Eugene is home to such passion, innovation and craftsmanship. The people here are comfortable exploring new ideas, expressing themselves creatively and being utterly different.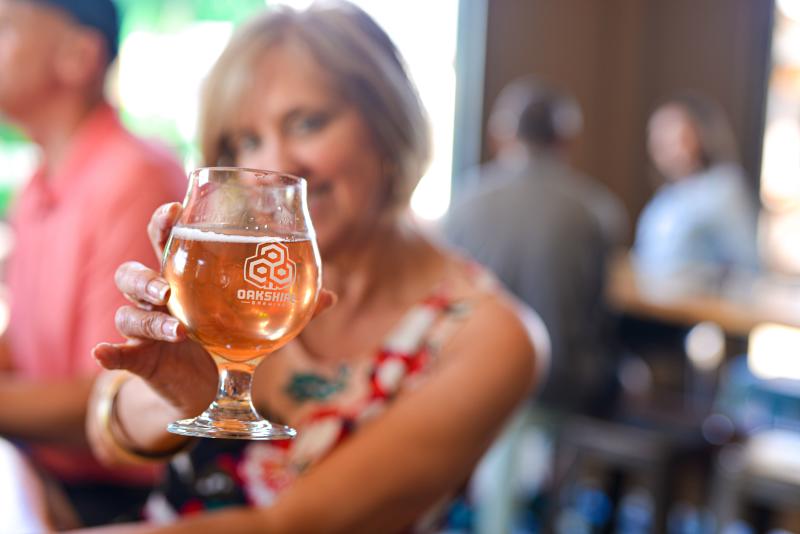 Oakshire Brewing Public House by Melanie Griffin  
The tech community also thrives here and has made some pretty big splashes from electric cars to digital identification. Co-working spaces and innovative start-ups are all over town. Join free-thinkers at local craft breweries and amazing farm-to-table restaurants in the eclectic Whiteaker neighborhood or at one of the cafes on Main Street in downtown Springfield. And while you are in Springfield (Eugene's sister city), note the murals — one of author and former Springfield resident Ken Kesey and one of "The Simpsons" television show, since, yes, this is the real Springfield.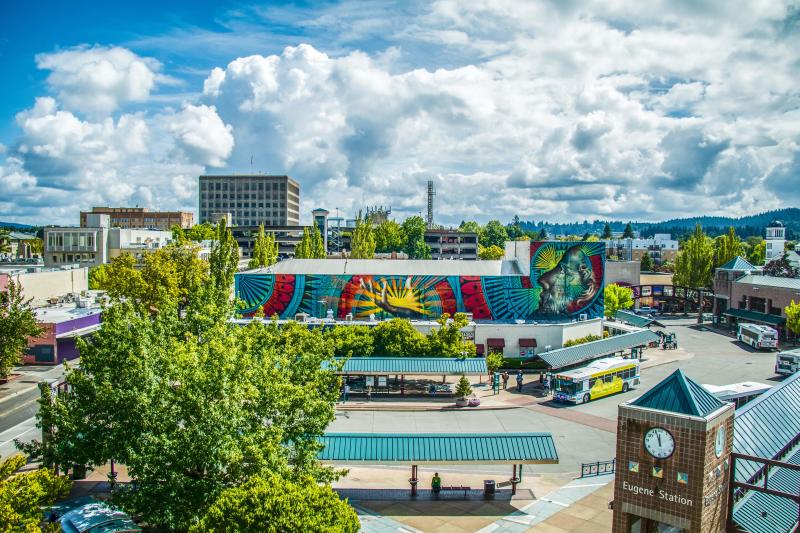 20x21 Mural in downtown Eugene by Ben Schorzman  
And speaking of murals: the City of Eugene, in honor of all our international guests coming for the World Athletics Championships in 2022, commissioned street artists from around the world to create masterful murals known as the 20X21EUG mural project. Take a tour of the murals alongside the community's public art scene. And just like the paintings popping up all over town, we've had thousands of sequoias trees planted too — as a carbon offset for this event, because Eugene is also fiercely committed to sustainability.
So, track fans, as you explore the "Running Capital of the USA", make sure to keep it green, keep it clean and be safe. And as most locals have done at one time or another, end the evening or the week with a big slice of pizza from TrackTown Pizza — after all, you are in TrackTown USA.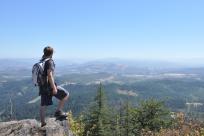 Find Eugene's best restaurants, bars, shopping and events…
More
›