Back To Previous Page
#LoveLane: Support Local
Published: December 16, 2021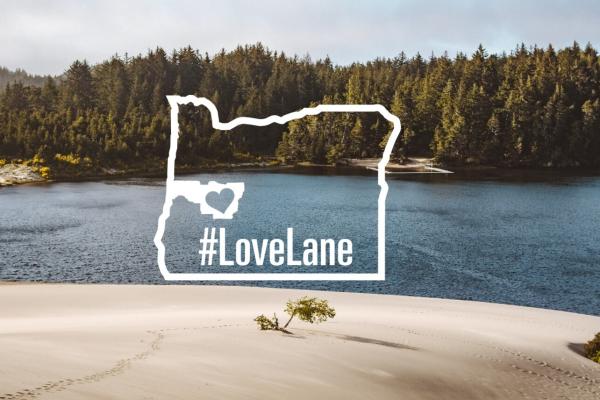 One of the silver linings of this unusual time has been a renewed commitment to supporting local. Staying closer to home has reminded us that we can always play tourist in our own hometown; there are new restaurants with rebooted takeout menus to try, new trails to discover and opportunities to take a new perspective on our old favorites.
As we continue to spend more time close to home, here are some of our favorite ways to support our community and ourselves this season. Challenge yourself to take some time to slow down and enjoy all we have to feel grateful for in Oregon.
Local Online Shopping
Shopping local online has become easier than ever too. Eugene, Fern Ridge area and Veneta have all created beautiful online stores for the crafty makers in their neighborhood. Just like Amazon, you don't have to leave the house to buy something—but this time your purchases are giving back to the community.
Keep it "Flocal" on the Oregon Coast
Florence is promoting its Flocal e-gift card program for holiday shopping. This e-card is not plastic and can be emailed to recipients. They may use the pre-loaded balance at any participating Florence shops, businesses or restaurants — so much flexibility! There are over 30 participating businesses with more being added all the time. For large volume purchases there are discounts, which would benefit businesses providing holiday bonuses or gifts to employees or clients. Help keep money flowing through Florence!
Support the McKenzie River Communities
It's been a year and the McKenzie River communities are rebuilding — but there is a long ways to go on the road to recovery. Many restaurants and shops did survive the 2020 fires but are still faced with pandemic-related setbacks, so when you are visiting the region to see waterfalls, snowshoe the hiking trails, soak at Belknap or ski nearby resorts; plan to stop and shop or eat along the way. It all helps!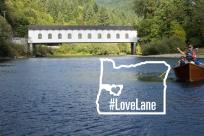 We are so grateful for the fearless work of fire crews, the dedication of volunteers, the support…
More
›
Keep Giving Lane County Your Love 
Shop the local markets and stores, supporting artisans and small business owners. Purchase gift certificates for out-of-season activities. Attend performing arts at the local theaters or make a donation to help them get the doors back open. Book hotel rooms for special getaways.
If wait times are longer than usual, if service is slow, or shops are unexpectedly closed (call ahead); remember to practice kindness. Between pandemic protocols and staffing shortages there are a lot of hurdles these days, and we all benefit from extra patience, courtesy and understanding.
Give the Gift of Oregon — Stay Somewhere Fun Right Here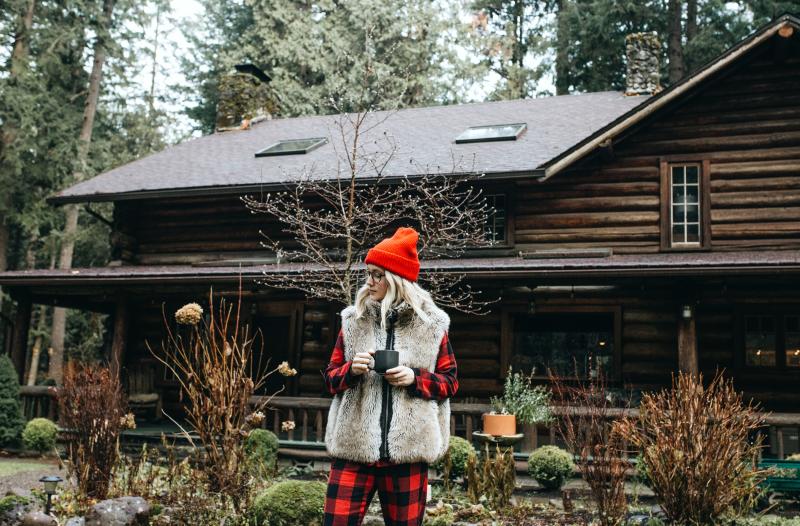 Travel has the ability to create a memory that will stay with you forever. One of the best gifts you can give your loved ones is something to look forward to.
If you're looking for ideas, here are a few: Book a room at the beachfront Driftwood Shores and splash in their pool. Take the kids horseback riding on the beach. Make a future reservation in Springfield and add in axe throwing or shopping on Main Street. Send the essential worker in your life away on a relaxing weekend on the McKenzie River.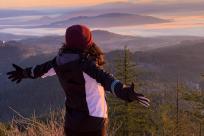 Whether you're looking to get cozy beside a fire or brave the winter weather in search of stunning…
More
›
Support Local Restaurants, Wineries, Breweries & Distilleries 
Many restaurants have adapted by offering different or expanded takeout and delivery options. Ordering take-out will help minimize the time spent in the kitchen so you can enjoy more stress-free time with family. 
And don't forget wine for the table. Many local wineries are offering curbside pickup or free local delivery. For a full meal and an expertly paired bottle of wine, select a dinner box from Provisions and shop from their wine packages. 
There are outside seating areas at many restaurants, and the ones that are open and serving inside will be glad to see you!
Local & Working For All of Us
If you are looking for ways to get involved locally, or for local businesses to work with, contact our regional chambers of commerce. The chambers are very involved in helping small businesses navigate the troubled waters of today's world, and can connect you with beneficial programs, services, charities, advocacy and/or local shopping ideas.