McKenzie Pass Scenic Bikeway
A ride you will always remember, the McKenzie Pass Scenic Bikeway is a breathtaking journey up and over the Cascade Mountains along Highway 242. Starting in Sisters, Oregon and finishing in the McKenzie River community of Rainbow, this 36.1 mile (58.10) ride is challenging but rewarding.
The road traces an 1860s wagon route, and is listed on the U.S. Register of Historic Places. During the winter and often through the spring, the highway is closed to motorized vehicles. This is a boon for bicyclists who can access the picturesque switchbacks for traffic-free cycling after the snow has melted but prior to the road re-opening (check road status).
One of the most stunning sights is at the Dee Wright Observatory near the summit. Gaze across a barren lava-rock landscape to majestic snow capped peaks. The observatory itself is a fascinating structure composed of lava rock and built by the Civilian Conservation Corps during the 1930s. An interpretive trail and information panels identify the unique eco-system features and the distant glistening mountains. A trailhead to the Pacific Crest Trail is here too.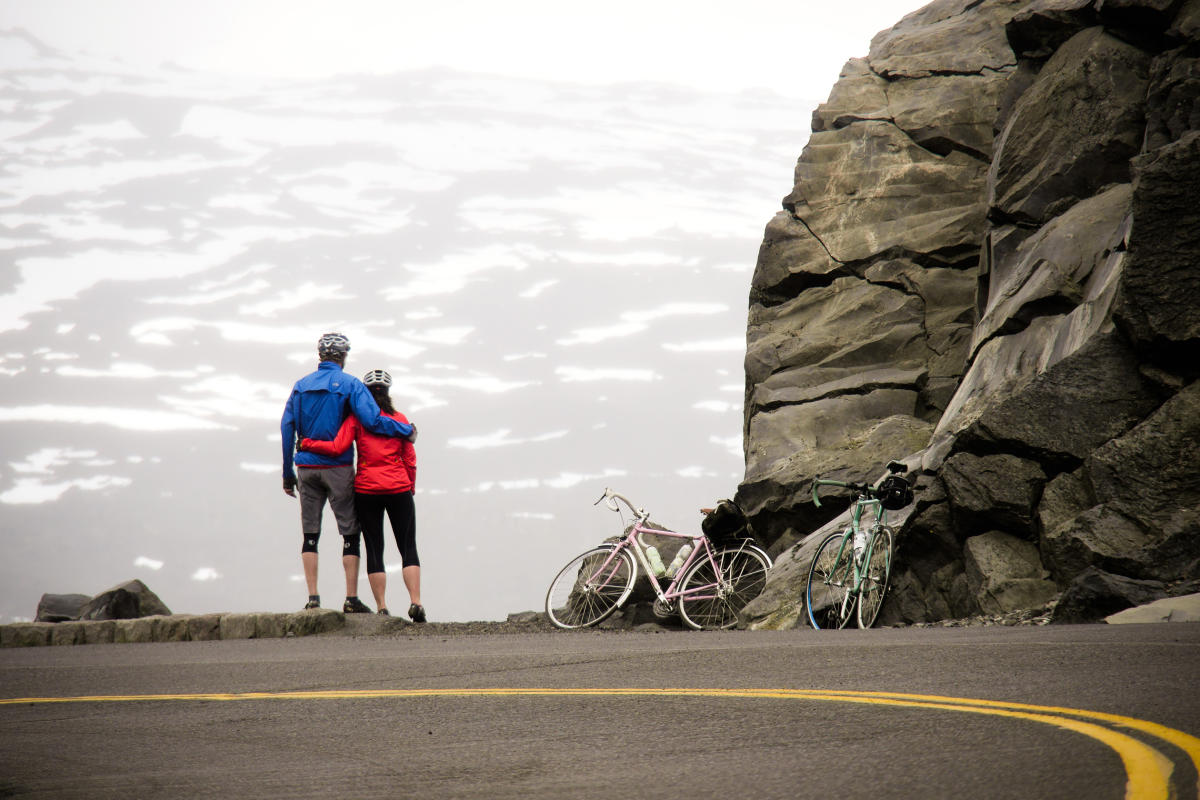 Cycling Highway 242 by Russ Roca
After a photo opportunity, roll downhill through old growth forests on curvy narrow roads. Caution is recommended during descent on minimal shoulder portions of the roadway. Camp lakeside or switch gears with some short roadside hikes. Proxy Falls is a worthy one mile (1.6 km) jaunt to two distinct waterfalls.
We recommend finishing the journey at Belknap Hot Springs Resort or one of the many lodges along the McKenzie River. Reward yourself with a soak in the Belknap Hot Springs, a camping and RV resort with two hot spring-fed swimming pools. Located beside the beautiful McKenzie River, this unique retreat is the ideal spot to celebrate a cycling accomplishment.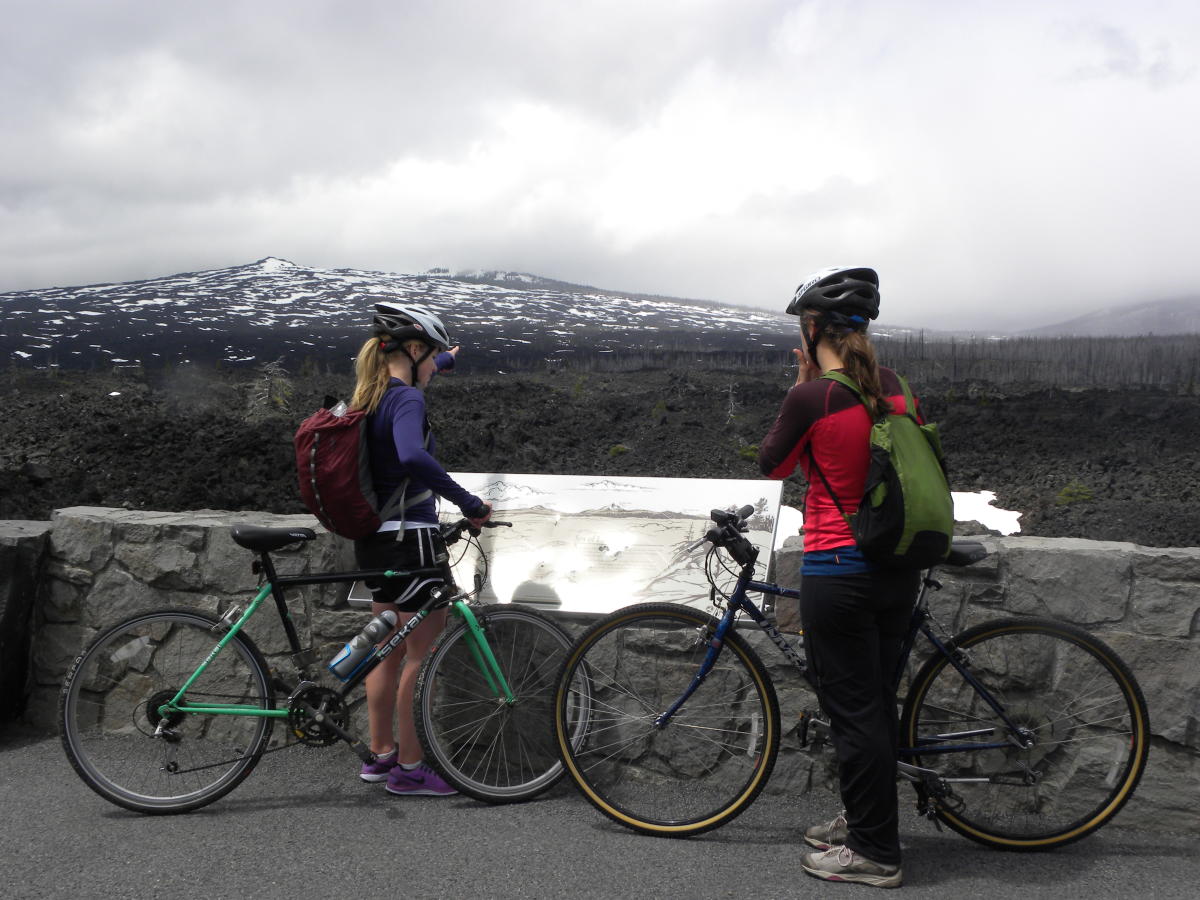 McKenzie Pass Cycling, Scenic Lookout by Molly Blancett

 

While you are in the vicinity, don't miss hiking or mountain biking on the 26 mile McKenzie River Trail (MRT). Complete your adventure with a float down the river on a raft or in a drift boat.
MAP IT
HWY 242 CLOSED FOR THE SEASON. This challenging 36.1 mile (58.10 km) route is a spectacular ride over the McKenzie Pass. Ascend through meadows, ponderosa pine forests and 2,000-year-old lava flows before descending into dense, verdant forests and the McKenzie River. Not plowed or sanded in the winter, Hwy 242 closes to vehicles from November until late June. One month before the gates for motor vehicles are reopened, this route is enjoyed exclusively by cyclists and hikers. NOTE: The gate on the Belknap side has a very tight side passage, making it nearly impossible for tandems or other large bikes. Check ODOT for status: https://www.oregon.gov/odot/regions/pages/mckenzie-highway.aspx Map and Cue Sheet: https://traveloregon.com/wp-content/uploads/2019/11/SB-McKenzie-Pass-Map-and-Cue.pdf

57600 McKenzie Hwy, McKenzie Bridge OR 97413

P: 541.822.3381

Book Now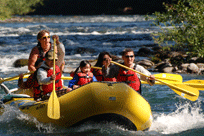 Complete the McKenzie Pass experience with a thrilling river rafting trip down the McKenzie River…
More

Info

›

Plan your trip to Eugene, Cascades & Coast.