About Eugene, Oregon
Known as TrackTown USA, this outdoors-minded community has produced many great Olympic runners, fostered the creation of Nike, is home to landmark sports venues and a host of sporting events from popular marathons to five U.S. Olympic Team Trials - Track & Field.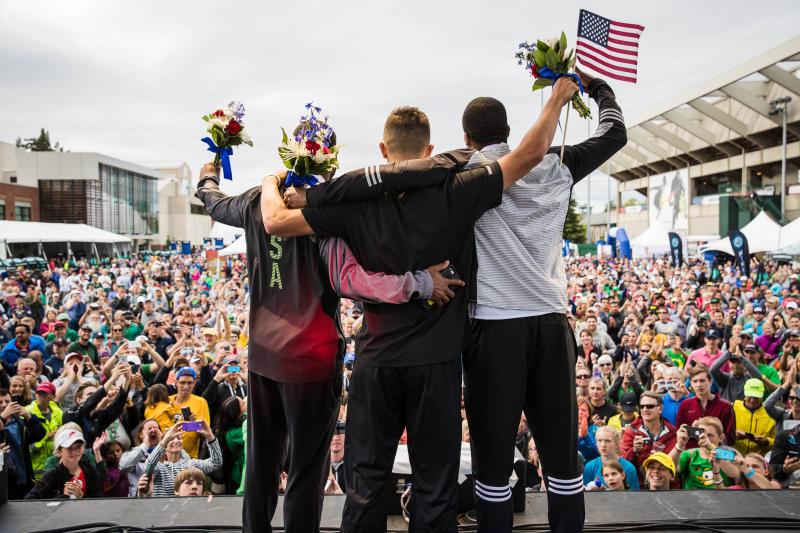 TrackTown USA  

Eugene is also a robust college town with several institutions of higher learning, including Lane Community College, Bushnell University and the University of Oregon.

Duck fans cheer on local sports teams at Autzen Stadium, Matthew Knight Arena and at local sports bars pouring regional microbrews. Craft beer is cherished here, and you can get a taste of the local flavor along the Eugene Ale Trail.

As a culinary destination, Eugene offers an abundance of locally produced foods. From small farms to community gardens to yogurt, cheese, chocolate and coffee companies, the quality of Northwest regional dining is superb. A glass of award-winning Oregon Pinot Noir complements every meal.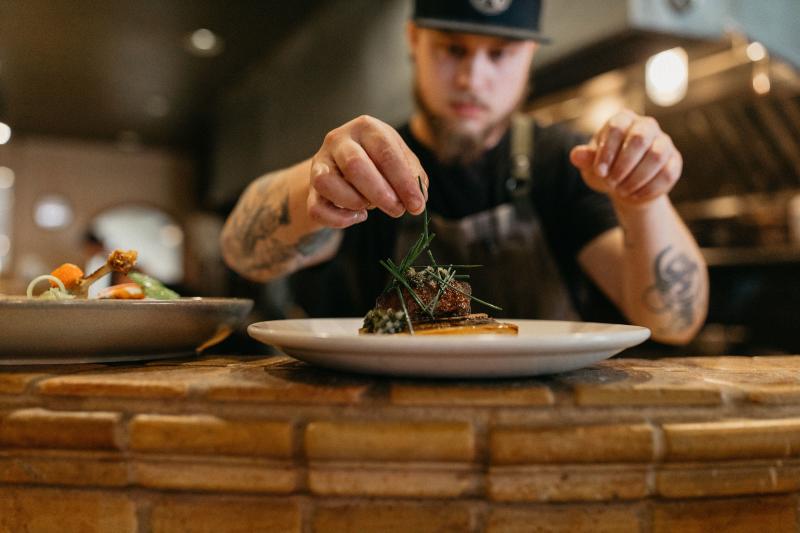 Marche by Joey Hamilton  

Framed by rolling wine country, agricultural lands and lush green forests, Eugene offers easy access to stunning natural beauty as well as abundant outdoor adventures. Just an hour west, romp on sandy beaches and explore dramatic coastal vistas, and just a few hours east, climb to the summit of snow-capped Cascades!

The Eugene Airport is only ten minutes from downtown, and Amtrak rolls right into the city center. Hop on the Interstate-5 North to reach the state capital in under an hour or Portland in two hours. Together with neighboring Springfield, the vibrant city of Eugene provides an unparalleled quality of life affirmed and enjoyed by residents and visitors alike.
Eugene History
This region is the traditional homelands of the Kalapuyan people who exist today as members of the Confederated Tribes of the Grand Ronde. They maintained this region with controlled burns that encouraged the growth of camas fields. Camas was a staple of the diet for this group. Look for the beautiful blue wildflower in open meadows throughout the valley in the Spring.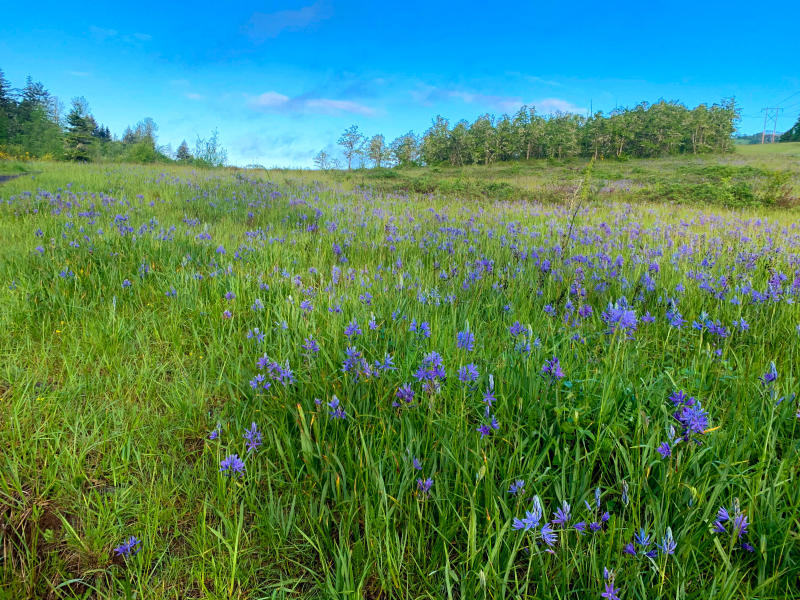 The Willamette Valley gets its name from the Kalapuyan word Whilamut which means "where the river ripples and runs fast". Learn more about the language with a trip through the Whilamut Natural Area in Eugene at the Talking Stones. 
Eugene F. Skinner, an early settler from New York, established a land claim on Skinner Butte (called Yapo-ah by the Kalapuya Native Americans) in 1846. Heavy rains and a rising river thwarted the first town plots.  Native inhabitants had warned him that his first settlement would indeed flood but he did not believe them until it was too late. 
Despite this mistake, he continued to develop the area. Still, the area was frequently flooded and became known for a time as "Skinner's Mudhole". He ran a ferry service across the Willamette River and served as postmaster. Eugene City was founded in 1853. There is a statue of Skinner outside the Eugene Public Library.
The first prosperous industries included agriculture, forest products, a large distillery and mining. In 1872, the University of Oregon was established, adding education to the local economy.
A Great City for the Arts and Outdoors
Today, as Oregon's second-most populous city in Oregon, there is so much to do! With many museums, local opera, symphony and ballet companies, and a multitude of performing arts venues including the 12,000-seat Matthew Knight Arena, the city hums with arts and culture.
Take a walking tour of Eugene's downtown center where artisans offer one-of-a-kind creations and boutiques showcase designer products. Public art includes many outdoor murals and statues. On the first Friday of the month, join in a free gallery ArtWalk.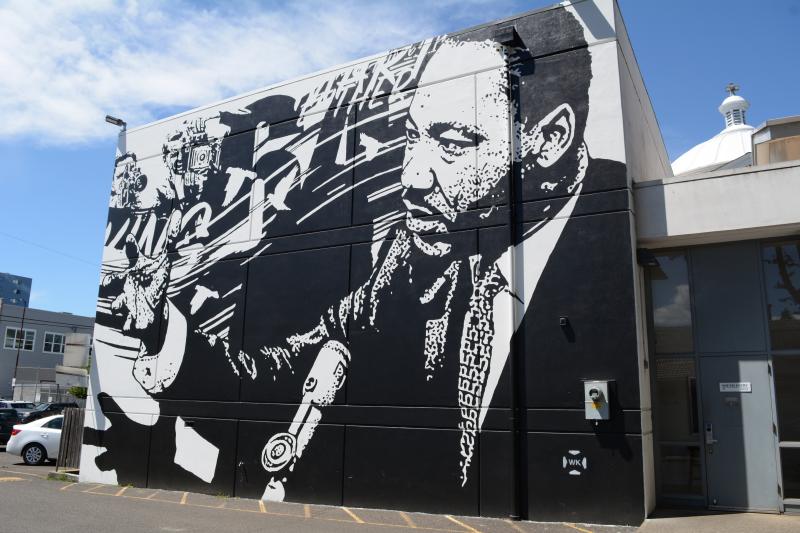 With a strong counter-culture heritage stemming from the 1960s, Eugene has a reputation for being "green." Recycling, thrifts and innovative businesses based on sustainability are popular. Eugene's unique and colorful persona is present today at the Oregon Country Fair and the weekly Saturday Market.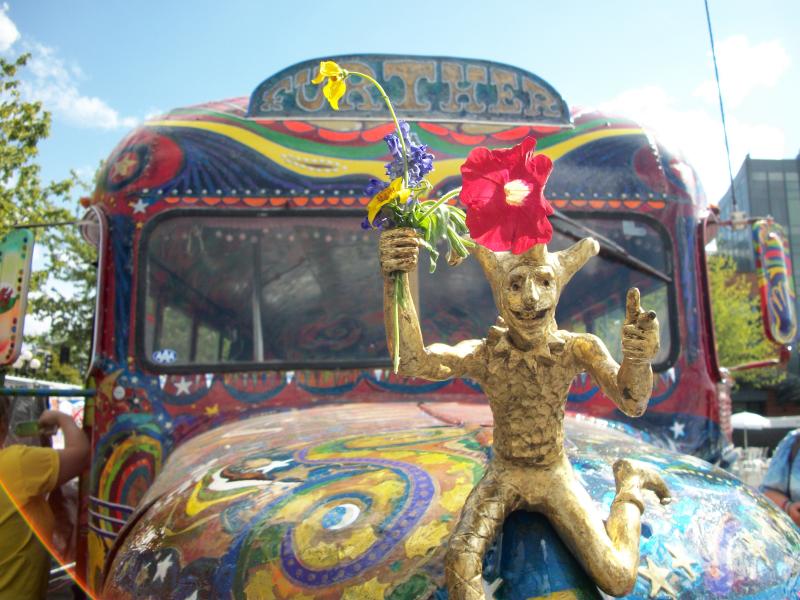 For maps or more visitor information, stop by the Downtown Eugene Visitor Center on 8th and Olive.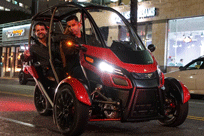 Dubbed the "Silcon Shire," Eugene is a hotbed of innovation and thriving tech start-ups…
More

Info

›