Welcome to Eugene — the Heart & Home of Track & Field
The World Athletics Championships are in Eugene, Oregon from July 15-24, 2022. This is the first time in history that the championships are held in the United States. This esteemed event brings athletes from around the world to compete at Hayward Field in TrackTown USA. 
Track fans will, of course, wish to tour all the historic sites, monuments and tributes to our track legacy. From legends like Steve Prefontaine to the creation of running shoes, our communities are immersed in track heritage and running culture. But beyond the chip trails and jogging paths, Eugene-Springfield offers other intriguing and quirky attractions to explore.
TrackTown USA during the World Athletics Championships Oregon22
Eugene Airport Hotel Shuttles
Lane Transit District (LTD) bus system will be providing free shuttle service between the Eugene Airport (EUG) and select Eugene hotels (Zone 2) and Springfield hotels (Zone 1). These shuttles run on the hour from the Eugene Airport to hotels July 13-22, noon to 1:15 a.m. LTD offers return trips from the hotels to the airport July 17-26, 2 a.m. to 1:05 p.m. based on an estimated time schedule. Download a PDF of participating hotels and the estimated time schedule.
Hayward Field & Festival Transportation
Tips for easy and active transportation to Hayward Field: bike, hike, shuttle or ride share to get within walking distance of Hayward Field. Plan to arrive early and make sure you have a clear plastic bag for personal items and an empty refillable water bottle per Hayward Field policies. 
By Bicycle
Ride a rental bicycle or a personal bicycle to Hayward Field. Electric bicycles are an option too! There will be free bike valet service on the North and South side of the Hayward field. 
Bike Share
Get to the finish line by riding bike share to the legendary Hayward Field. To start, download the PeaceHealth Rides app. Park at the many bike share hubs located in close proximity to the entrances of the Hayward Field and within the University District. Follow @peacehealthrides on Instagram for Oregon22 bike share related info, route maps and more. See the in app map for exact hub locations throughout the system area.
By Pedicab
Throughout the duration of the event, hail the Emerald City Pedicab between Hayward Field and the Eugene Riverfront Festival, or just to get around downtown, campus and the Whiteaker Neighborhood. 
By Public Transit (Bus)
LTD's Emerald Express (EmX) Bus Rapid Transit system connects West Eugene and Springfield to the University District with a stop at Agate Station (Agate St & Franklin Blvd), three blocks from the Hayward Field's Gate B.
Fans, athletes, volunteers, and meet officials can ride any LTD bus by showing their tickets or official meet credentials to the LTD bus operators to travel anywhere in the district, including to and from the University of Oregon's Hayward Field, during the WCH Oregon22 event dates.
By Free Event Shuttle 
Take the free fan shuttle from the Valley River Center rear parking lot to Hayward Field and back. Shuttle services starts two hours prior to the first event and concludes one hour after the final event of the day. Shuttle rides are approximately 15 minutes long. Hayward Field gates open 90 minutes prior to the first session. 
Bike share virtual hubs will be available at the Valley River Center shuttle site for fans who choose to bike to Hayward Field. Download the PeaceHealth Rides app and follow @peacehealthrides on Instagram for Oregon22 bike share related info, route maps and more.
By Shuttle from Portland & Salem
First Nature Tours is offering daily roundtrip shuttles from Portland and Salem to Hayward Field for $90 per person, per day.
By Rideshare or Taxi
Uber, Lyft and taxis will be dropping off passengers at the corner of Millrace and Riverfront streets, north of Hayward Field, within walking distance of the venue.
By Car
Park & Walk Permits - South University Neighborhood
Event parking south of Hayward Field in the South University Neighborhood will be available with $25 daily permit. This temporary event parking district will help fund a neighborhood park project. If you choose to drive and park in this district, please purchase permits online in advance and consult the parking map. Parking enforcement will be patrolling the temporary parking district and surrounding neighborhoods, and fines will double during the event.
Park & Walk  - Downtown Eugene & Autzen Stadium
Purchase a parking pass online for the 13th Avenue garage, Millrace garage or Autzen Stadium, and walk or cycle to Hayward Field or the Eugene Riverfront Festival. Daily passes range between $10 - $35 depending on available locations. Bike share virtual hubs will be available at close proximity to the Autzen Stadium parking lot. 
Park & Walk - Alton Baker Park
On Fridays, Saturdays and Sundays; park near the Cuthbert Amphitheater in Alton Baker Park and walk to the Eugene Riverfront Festival. On those same days, EmGo rides may be available between select downtown parking garages and the festival site to accommodate accessibility needs—check their website for eligibility and how to make arrangements. 
Bike share virtual hubs will be available at close proximity to the Autzen Stadium parking lot.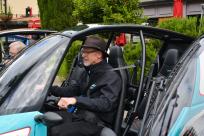 Open up a PDF map and guide to the best ways to get to the Eugene Riverfront Festival.…
More
›
Getting Around Eugene
Getting around town is easy by bicycle or bus. A large network of bicycle paths and bike lanes connects outlying neighborhoods with the University District. Likewise, the LTD public bus system services Eugene and Springfield and even has routes to many of the region's smaller communities. You can also rent a car or a Fun Utility Vehicle (FUV), or take a shuttle, taxi, or ride share to your hotel.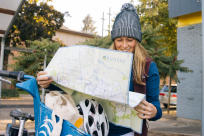 Hop on one of those big blue bikes that you see all over downtown Eugene and across the UO campus…
More
›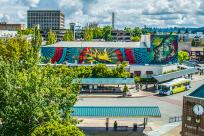 In downtown Eugene you can get from restaurant to theater or shopping to coffee by bike share,…
More
›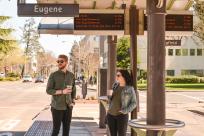 Want to road trip but don't have a car? Explore the region beyond Eugene using public…
More
›
Eat & Drink
Local restaurants, bars and clubs are staying open after the day's events. Find a list of open eateries by hours of operation and neighborhood.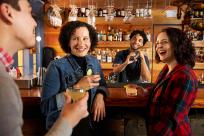 The last race or event for the day has concluded. Now all you need is a comfortable place to…
More
›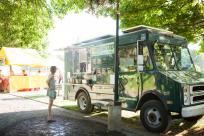 From street tacos to vegan wraps, Eugene's food trucks and food carts offer casual culinary…
More
›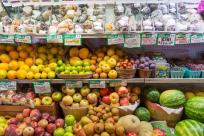 Oregon has an extensive health food store heritage with thriving co-ops and natural food stores.…
More
›
Amazing Murals by Artists from Around the World
As Eugene prepared to be the focus of world-wide attention, the city came together to create new green space, build fresh gathering centers and showcase their commitment to the arts. The City of Eugene commissioned twenty international street artists to paint murals in downtown Eugene. This collection of amazing paintings, known as the 20x21 EUG Mural Project can be enjoyed on America's Hubworld Eugene City Tour. Additional projects include the "2,021 for 2021" giant sequoia planting initiative and the Downtown Riverfront Development. 
Visitor Information & Shopping
Where can I stay during the WCH Oregon22?
Explore accommodation options that include a roundup of hotels, vacation rentals, RV camp sites and nearby communities. 
Where can I buy official WCH Oregon22 gear?
A wide range of official World Athletics Championships Oregon22 merchandise is available at three kiosks within Hayward Field, or via the WCH Oregon22 app and online. Official merchandise is also available at all The Duck Store locations, at Eugene Running Company and Run Hub Northwest.
I need help with language interpretation and way-finding.
The Global Seal Experience provides on-demand language interpretation and way-finding assistance through the Discord mobile app at the Eugene Airport and the Eugene Riverfront Festival. A wide variety of languages are available including, but not limited to, Arabic, French, German, Italian, Japanese, Korean, Mandarin, Portuguese (Brazilian), and Vietnamese.
If you need help using the app, stop by the Global Seal booth at the Eugene Riverfront Festival for assistance.
Where can I watch the WCH Oregon22 without a ticket to Hayward Field?
There are two in-person places to catch the action live streaming on an outdoor big screen! The Eugene Riverfront Festival and Oakway Center are both simulcasting. During competition pauses there will be live entertainment and shopping opportunities.
NBC Sports will be broadcasting across NBCUniversal's television and digital platforms.
What event is when? What is the timetable for today?
Here is the WCH Oregon22 time table for events by day and by discipline.
When do shuttles run? When do gates open?
Fan entry gates open 90 minutes prior to the publicized session start time. The free fan shuttle from Valley River Center runs continuously starting two hours prior to every competition session.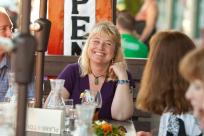 Help with currency exchange, language translation, tipping customs and more…
More
›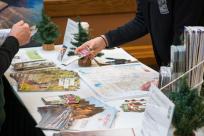 Text 541.484.5307 for visitor information or visit us in person to pick up maps, guides and brochures…
More
›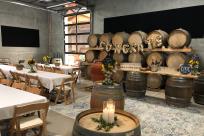 With the World Athletics Championships Oregon22 in Eugene July 15-24, 2022, businesses, organizations, federations or teams may be…
More
›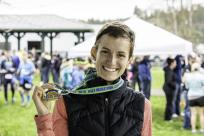 Travel Lane County can provide assistance with editorial support, images, b-roll, fact checking and contacts…
More
›