Back To Previous Page
Ten Romantic Things to Do In February
Published: February 02, 2021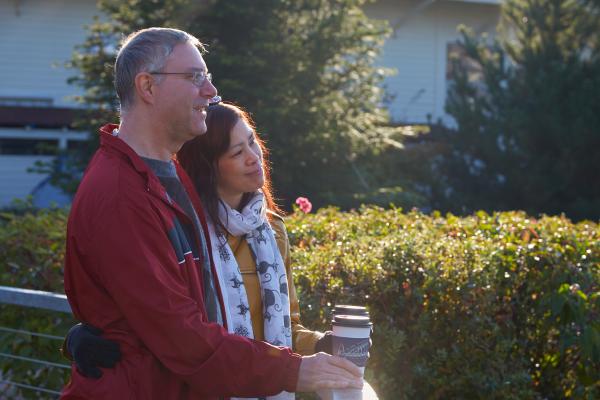 Just because you've seen a lot of your loved one by staying home the majority of this year, doesn't mean some quality time together isn't needed. In fact, adding a little romance might be just what you both need to breakout out of the pandemic monotony. Here are some ideas for a fun and flirty February. 
1. Take a Drive in the Country
Winter has its own unique and cozy charms. Take your Valentine on a "mystery tour" road trip from sweet treat to sweet treat! The picturesque Willamette Valley is dotted with outstanding bakeries, many rolling out dough made with local grains and organic ingredients. A handful of local wineries are also open, pouring flights of wine by the glass — but most require reservations, so call ahead. Between bakery and winery stops, detour to look at the region's historic covered bridges. How romantic to stroll through these tributes to yesteryear!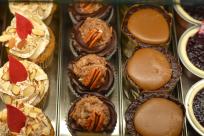 Indulge in the comforting smell of fresh baked bread along the Willamette Valley's "bakery loop".…
More
›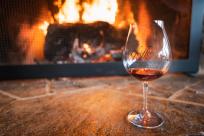 During the darker winter days, warm the body and the soul by savoring an Oregon Pinot Noir. This…
More
›
2. Pour a Cup of Tea for Two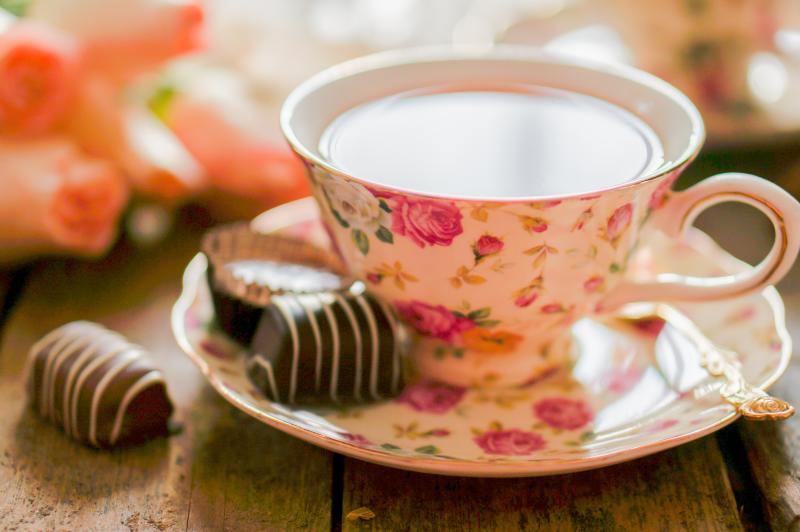 The Shelton McMurphey Johnson House is offering their "Sweetheart Tea" as a virtual experience this year. Themed around "Carnival", you'll receive a scrumptious tea kit to go, then tune in the Saturday before Valentine's Day for a shared tea experience with a presentation on King Cakes.
LoveJoy's in Florence is packaging up high teas to go — with their wide selection of fine teas, complete with finger sandwiches and traditional pastries! Set the table with a nice cloth, dollies and your best China. Or design your own spread with tea selections from Mountain Rose Herbs, J-TEA, Oolong Bar or Everyone's Cuppa and local bakeries (serving all those goodies you picked up along the bakery tour!).
3. Book a Spa Treatment for Your Partner
Acknowledge that your sweetheart could use a little nurturing — after all, it's been quite a year! From massages to pedicures, find the perfect body care package to restore wellness and brighten their sparkle.
4. Have a Gourmet Dinner Delivered
Several of Eugene's fine dining restaurants have created multi-course Valentine's Day dinners to enjoy at home. You provide the ambiance, linens, candlelight, music and manners... and they provide the culinary fare. Don't forget flowers on the table!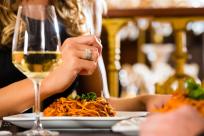 Select chef-created gourmet meals to present at home this Valentine's Day…
More
›
5. Hike to a winter waterfall and bring a picnic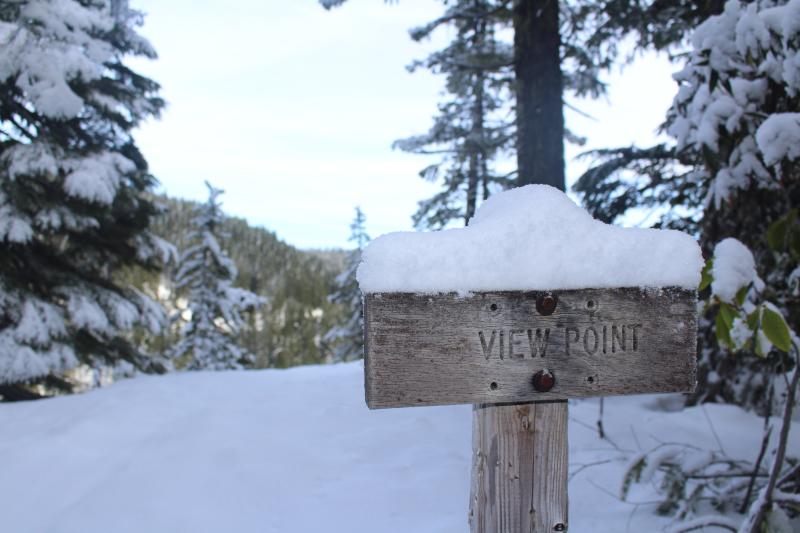 Immerse yourself in the wintery nature on a trail hike to a splendid winter waterfall. Pack along a picnic lunch and a thermos of warm beverages. From close-to-town hikes on the Ridgeline trails to jaunts up the the Cascades, there are plenty of paths to explore. Provisions always has great picnic-style lunches that you can take to go.
6. Gift Flowers, Chocolate or Jewelry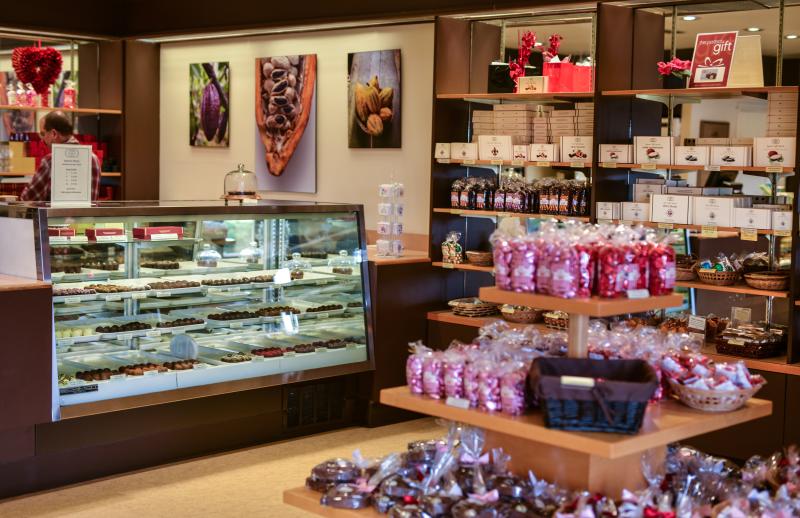 Shop for a special gift and support a local business at the same time! Traditional favorites include flowers from Rhythm & Blooms, truffles and chocolates from Euphoria Chocolate, jewelry from Newtwist or Skeies, and lingerie from Freudian Slip. A nice wallet or handbag can be purchased at Will Leather Goods. Or find warm, woolly mittens at Mosaic Fair Trade or Down to Earth. 
7. Join a virtual chocolate or wine tasting
Just because you can't duck into a chocolatier's shop or a boutique winery for an intimate tasting experience doesn't mean it can't happen! Everything is being replicated via Zoom these days—make a date with couple friends across the nation and all login to share a virtual tasting experience. Euphoria Chocolate Company offers tastings, and so does J. Scott Cellars.
8. Make a handmade valentine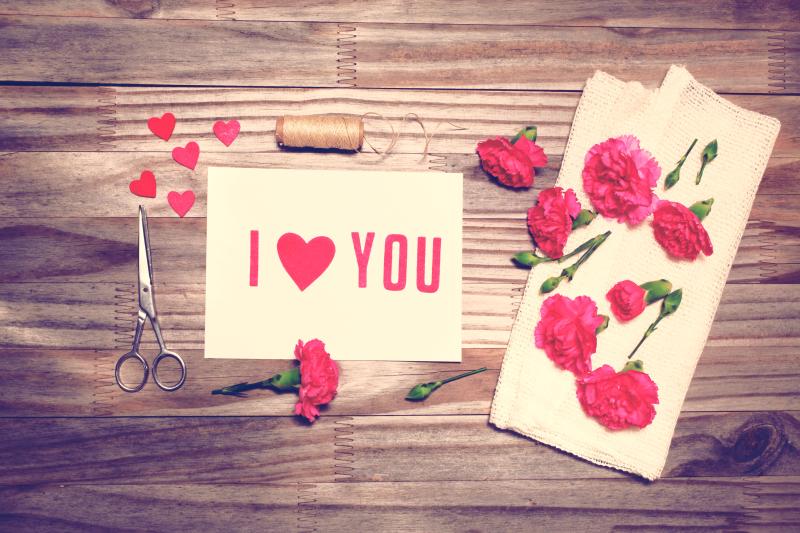 Nothing says "I love you" like a card you make yourself. Visit the Materials Exchange Center for Community Arts (MECCA) for inspiration and art supplies— they even have Valentine's Day crafting kits to go! This downtown Eugene store recycles and redistributes donated and half-used art supplies so that nothing goes to waste.
And for those that are crafty, and want to include the children, there are several Valentine's Day craft kits designed for families to make together. Order them in advance from Willamalane or from the Children's Adventure! Museum.
9. Try a New Adventure Together
Take the lead from "dating" television shows which challenge couples with adventurous dates — often something outside their comfort zone like bungee jumping or rock climbing. Bond with your partner by sharing new experiences here in Lane County! Sign up for a dune buggy ride over 500 foot sand dunes, a winter boat trip down the McKenzie River, or a horseback ride on the beach.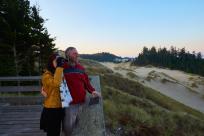 Book a couples adventure package for something daring and different…
More
›
10. Book a romantic staycation
Sneak away to the mountains to cuddle up by a cozy fire. Or escape to the coast for one of those "long walks on the beach" that everyone loves so much. Or wine and dine your sweetheart downtown with a spa suite and dinner delivered.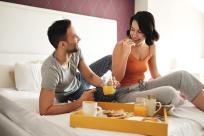 These hotel overnights include special touches like sparkling wine, gourmet chocolates or breakfast in bed…
More
›