Back To Previous Page
Let's Go There Soon: 5 Places to Visit This Winter
Published: October 14, 2020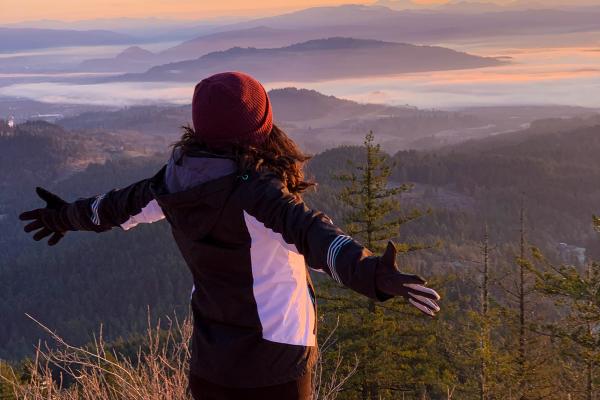 Whether you're looking to get cozy beside a fire or brave the winter weather in search of stunning landscapes, this list of top places to visit has what you are looking for. Or maybe you check all five off of your winter list because you're not trying to hibernate. This season is a great time to explore — just remember your mask, be prepared for changing weather, and be considerate of others you meet along the way. Here are our top five places to visit this winter.
1. Salt Creek Falls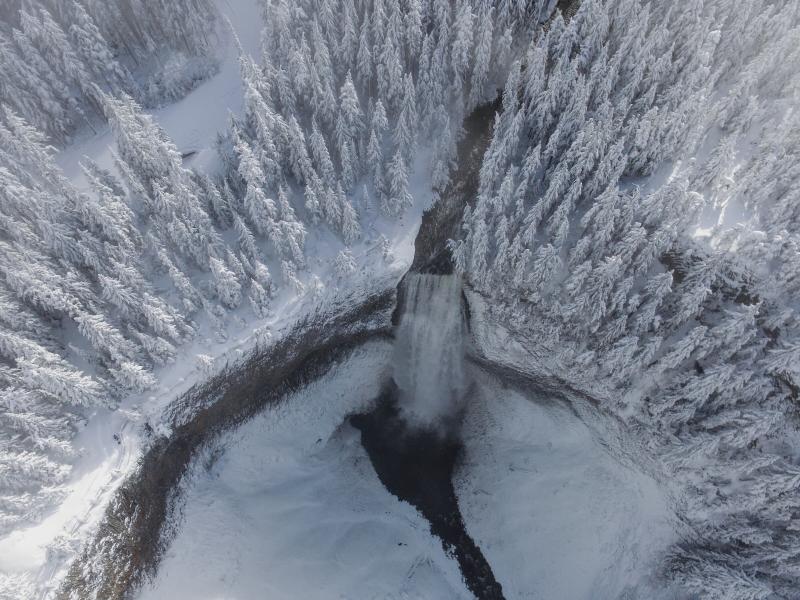 Salt Creek Falls Aerial by Xavier Brasseur
Winter is a great time to visit the waterfalls in Eugene, Cascades & Coast. Winter is our rainy season, so the falls are usually thundering and the crowds are greatly diminished.
The greatest winter waterfall is Salt Creek Falls. We love it for the snowcapped trees in the vast canyon, the towering falls (second tallest in Oregon), the dramatic icy walls and the easy walk from the parking lot.
Make sure to bring your winter tires or chains, purchase your Sno-Park permit and always check TripCheck before heading out for current road conditions. For even more winter wonderland bliss, rent snowshoes in Oakridge for the hike to Diamond Creek Falls from Salt Creek Falls. The excellent team at the Willamette Mountain Mercantile offers rentals and can also tell you what gear is required to make the trek. Sometimes, sturdy hiking boots will do the job! Also nearby is the Salt Creek Sno-Park where the whole family can enjoy tubing or sledding.
2. Heceta Head Lighthouse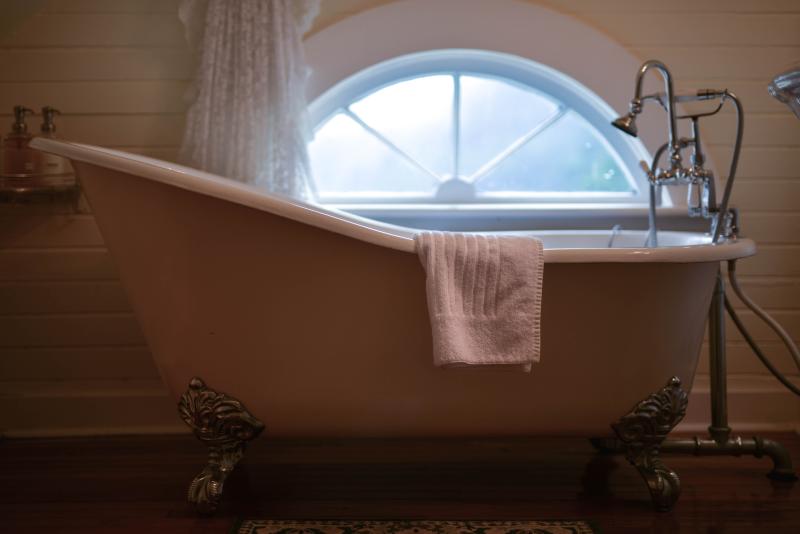 Everyone loves the coast in the summer but true Oregonians know the magic of a wintery Oregon Coast, where winter storms create a spectacle of crashing waves. Fog blanketing the coastline makes everything feel mysterious and romantic and the occasional warm and sunny days make you forget it's winter.
Heceta Lighthouse Bed & Breakfast is in the perfect location to enjoy whatever winter looks like on a given day with a protected cove beach ideal for tide pooling, a historic lighthouse shining into the fog with waves crashing on the cliffside below and easy access to the Oregon Coast Trail which leads through beautiful coastal forests.
The bed & breakfast sits adjacent to the lighthouse and offers stunning rooms, each with its own something special. Guests are welcomed with wine and cheese which is best savored with a view of the sunset over the Pacific. As if that wasn't enough, guests enjoy a seven-course breakfast that is as beautiful as it is delicious. 
3. The Village Green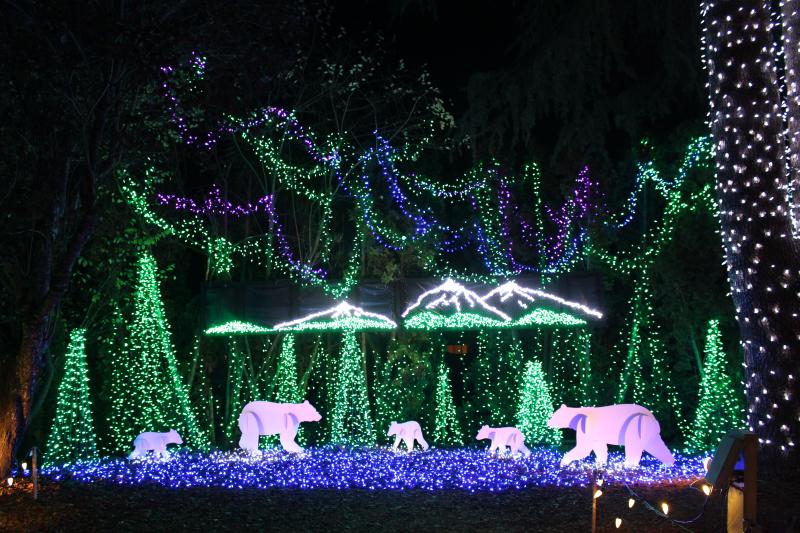 For a very European holiday, visit The Village Green and wander their large gardens filled with twinkling lights and warming fires with a mug of hot mulled wine. Their Christmas Market is different than previous years to ensure the safety of visitors but the lights, foods, drinks, and merriment are the same.
This charming holiday experience is only accessible for those staying overnight this year, so be sure to book a room and make a getaway of it. While you are in Cottage Grove, visit the historic covered bridges which are sure to be decorated for the season. They make a great location for a family photo — perfect for a holiday card! 
4. 5th Street Public Market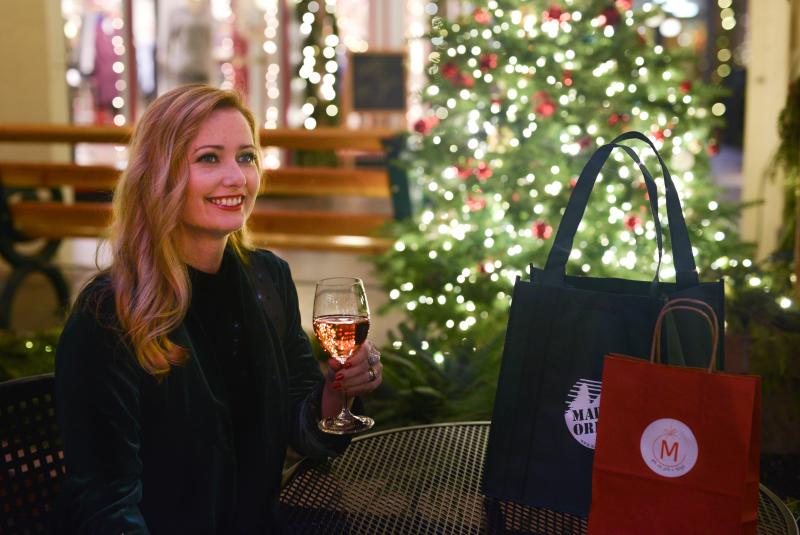 Holiday lights connect the charming boutiques and fine restaurants at 5th Street Public Market. Here you're surrounded by fresh bread and cookies baking, and sweet cream being poured into espresso. Friends sip wine on the veranda and children sit beside a Christmas tree, tossing pennies in the fountain.
All of the winter activities you love are possible at the market. When you have enjoyed a decadent meal, finished all of your shopping and you're ready to cuddle up and get cozy, the Inn at the 5th is an ideal winter escape. Enjoy a room with a jacuzzi and a fireplace to warm your bones. If you get hungry again, order room service from Marche. 
5. Mount Pisgah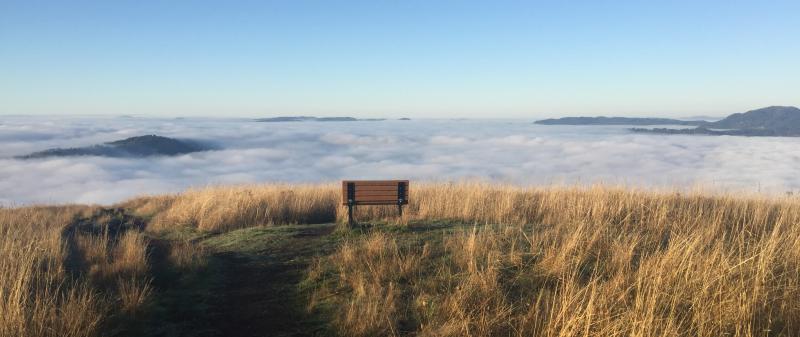 A beautiful bronze statue on the top of Mount Pisgah has a slit the length of it which the summer and winter solstice sun shines perfectly through. Although visiting during the winter solstice is a special treat, this hike is wonderful all winter long.
High above the fog, the summit has stunning nearly 360-degree views of the valley and beyond. The miles and miles of trails mean you can see something new hike after hike. When Eugene gets ice, this hike is extra magical as you gain elevation going through a variety of landscapes from oaky savannahs to fern forests.