Back To Previous Page
Every Adventure Has the Perfect Culinary Accompaniment
Published: March 09, 2021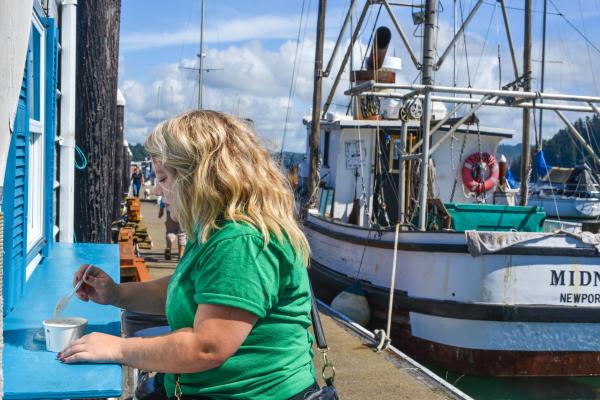 What tops off a ramble along the beach? Clam chowder! What do you eat at the baseball game? Peanuts and a hot dog! Food really does make an adventure memorable. So when you plan, don't forget to include the food.
Here are some of our favorite winter adventures across Lane County, paired with the best culinary complements to make the experience absolutely perfect. 
Wine + Beach S'mores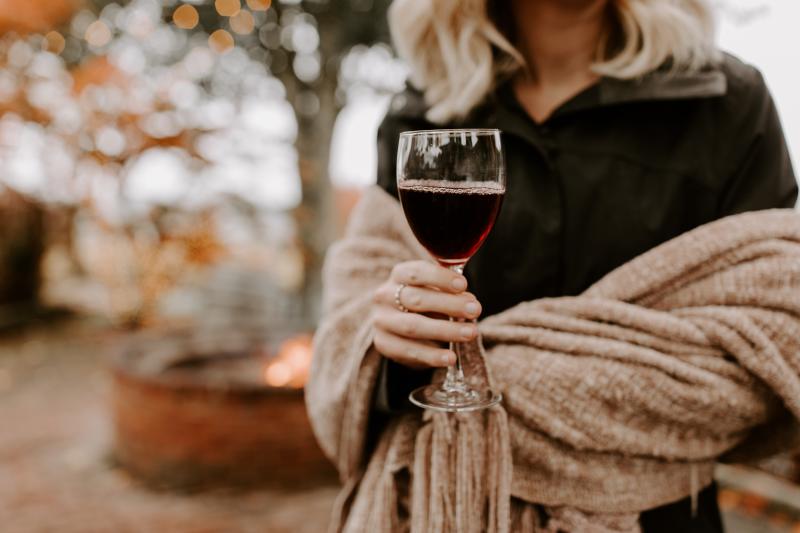 The coastal town of Florence is a perfect place to relax and unwind. Visit Bodega Wine Parlour in Historic Old Town to find the perfect bottle of wine to enjoy in the warmth of your room at Driftwood Shores. The hotel offers a beach bonfire and s'mores package which makes it easy for you to enjoy this delicious treat.
As the sun begins to set, roast your marshmallows on the beach by the fire. Even on a chilly, winter evening, this is a splendid way to spend time with a loved one — even if the loved one is you!
Mandy's + Oregon Movies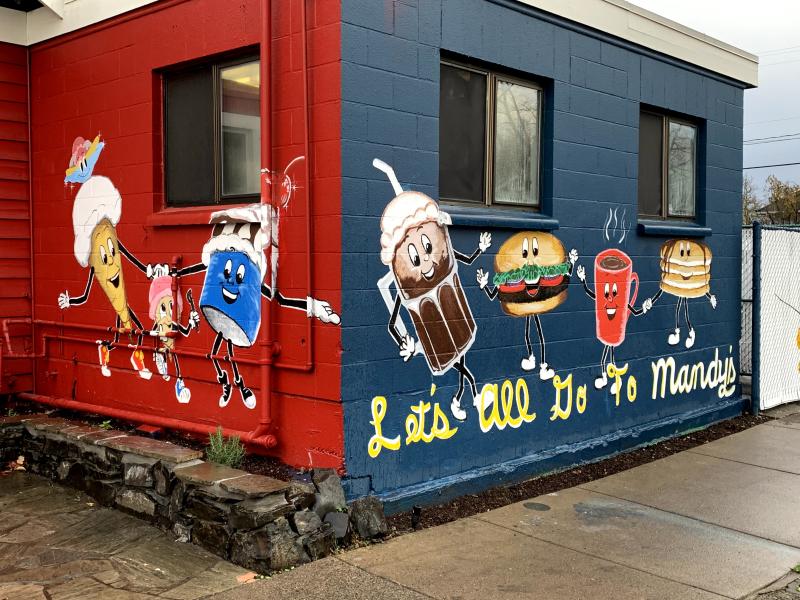 Some amazing movies were filmed in Oregon. With deep forest, rugged coastline and charming small towns, this state makes for the perfect setting. When it's too wet and cold to explore, enjoy the landscape and thrilling adventures with movies like "Stand By Me", "Animal House", "The Goonies", "Without Limits" or "Free Willy". You can rent a classic or watch something new at Broadway Metro theater in downtown. 
The onscreen magic pairs perfectly with a classic burger, fries and milkshake take-out from Mandy's. Keeping with the theme, the restaurant also features a mural on the outside which will remind you of concessions for a drive-in movie. 
Cocktails + The Performing Arts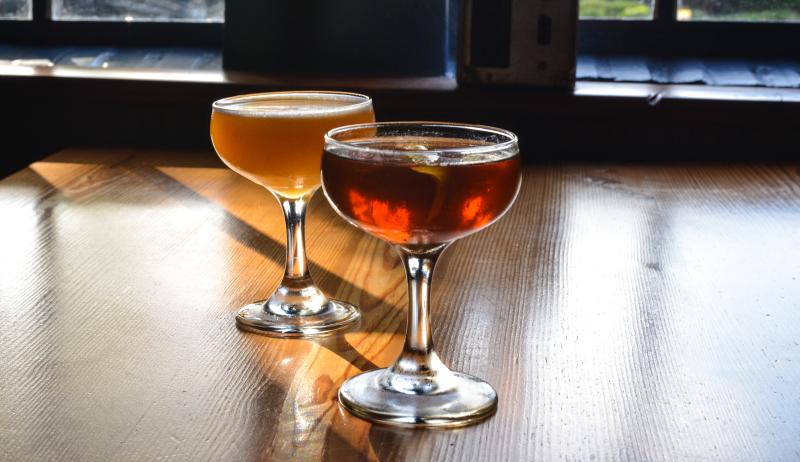 It's been a while since we could have a drink downtown before a grand performance in a large hall. We miss it. Recreate the magic of a night out at home. Dress up, mix up some fine cocktails, dim the lights and watch an in-person or virtual performance. The benefit of viewing performance at home is that no one will judge you for attempting to chasse during the ballet or singing along at the top of your lungs to your favorite musical. 
Comfort Food + Cozy Cabins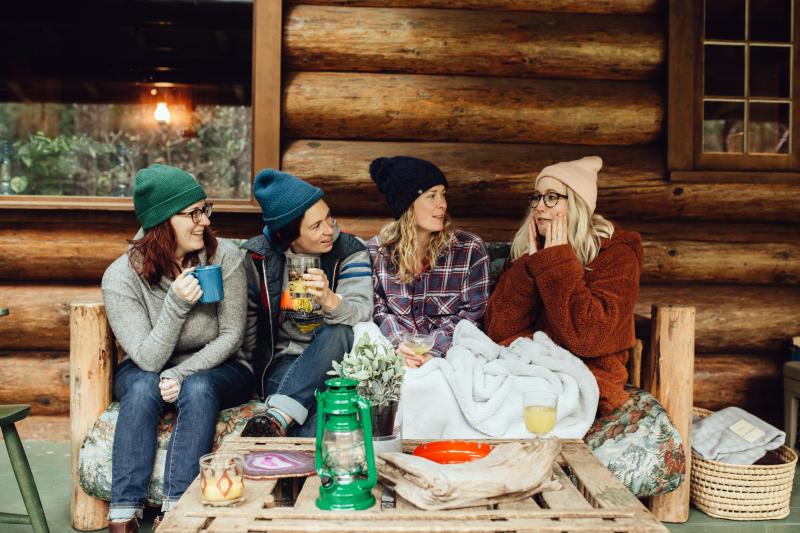 Take a weekend getaway on the frosty banks of the McKenzie River this winter and stay in a cozy cabin. Eat a hot and hearty meal from Takoda's — a local favorite. Order your soul-warming take-out to be enjoyed in your private cabin overlooking the water and watch for jumping fish and large birds of prey. 
Coffee + Road Trip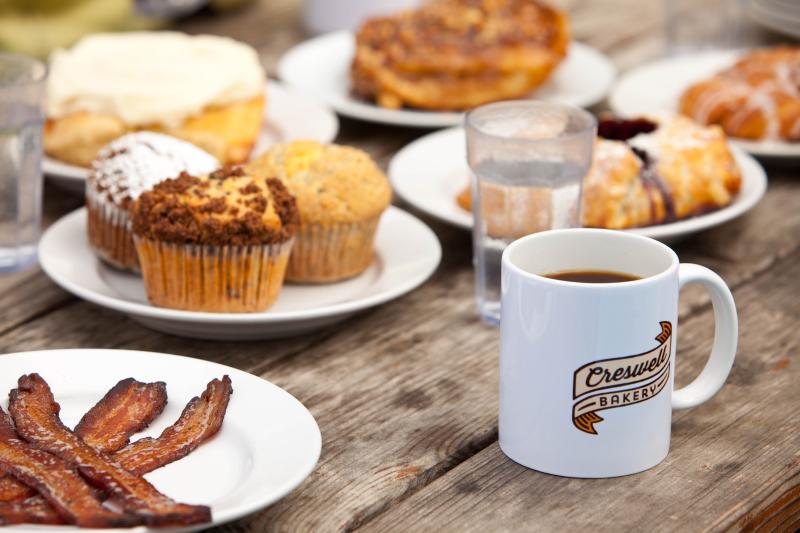 Sometimes all you need is a good playlist, a scenic drive and a hot cup of coffee. For a road trip designed around hitting all the best coffee shops and patisseries in the region, try the bakery road trip. Or pick from any of our popular road trips and pair it with one of the local confectionery shops such as Noisette Pastry Kitchen or Creswell Bakery to fuel your adventure. 
Remember to check the weather and current road conditions before heading out on your journey. 
Date Night Dinner + Game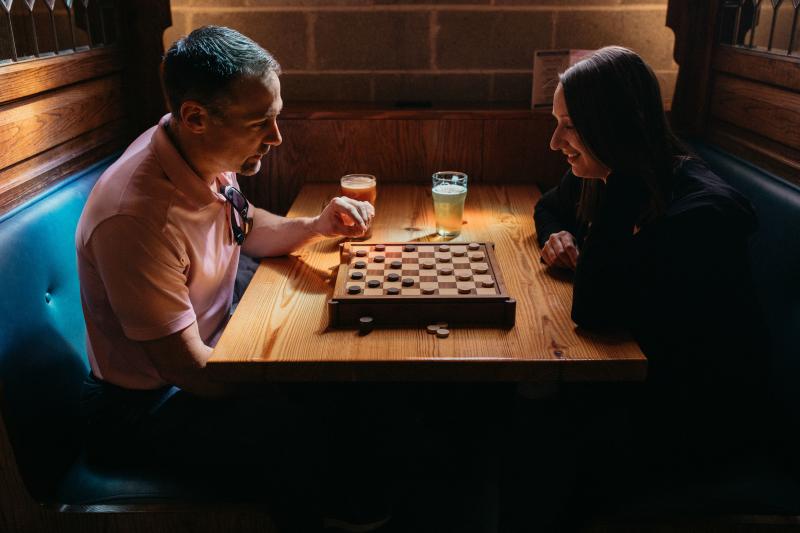 Toy stores aren't just for kids. Pick up a puzzle or a board game for date night with your person or fun with the roomies. Make it special with a decadent take-out meal from Marché or Beppe & Gianni's. And don't forget to order dessert. 
Brunch + Butte Hikes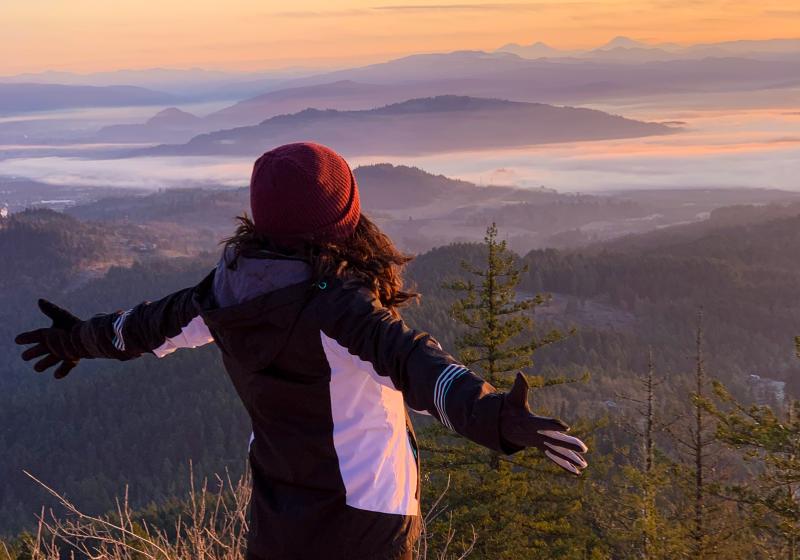 Hit the trail early in the morning for rewarding views and fewer crowds. After an exhilarating, winter hike of Spencer Butte or another section of the Ridgeline Trail, you can be home warming your toes by the heater in time for a brunch that'll hit the spot. Order a takeaway mid-morning meal from Lion & Owl that you won't forget. Lion & Owl now serves dinners too, but after a hike, you've worked up quite an appetite. Go ahead and indulge in a beyond impressive brunch. 
Hot Wings + Icy Waterfalls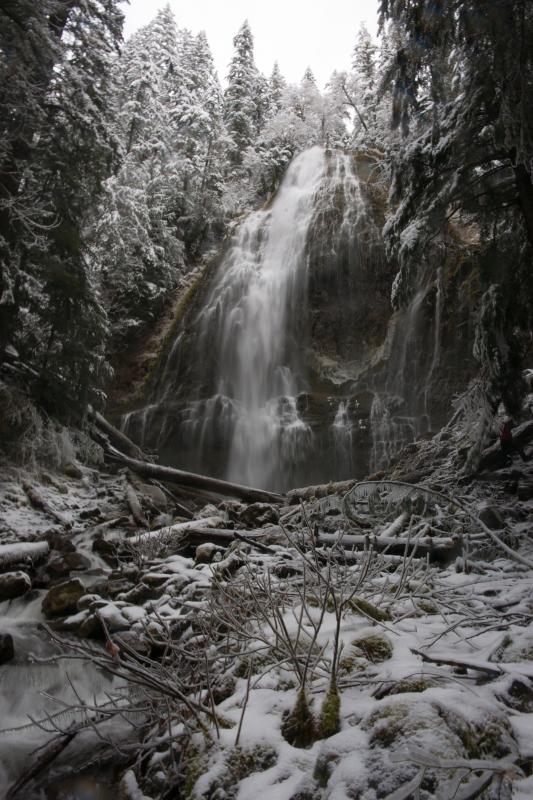 Another hiking option is to head out to one of the many waterfalls in the region. Winter may be the best time to see the waterfalls since they are usually flowing stronger and there are fewer visitors to the trails which means more solitude. Some of the waterfall canyons fill with glittering icicles as the water slowly freezes which makes for stunning photos. After such a chilly adventure, you'll need some serious heat. Pair your outing with some hot wings from Hot Mama's Wings! Pick your heat level and flavor, then dig in.