Florence, Oregon is a great destination for fresh, local seafood on the Oregon Coast. Grab a bowl of clam chowder or order up Dungeness crab in an oceanfront dining room. Savor a romantic fine dining experience at a resort restaurant or exchange beach stories at a family-friendly eatery in Historic Old Town.
From pizza to curry, Florence offers an assortment of quick bites, organic options and palate pleasers. Don't forget the ice cream and saltwater taffy – a must when visiting the Oregon Coast.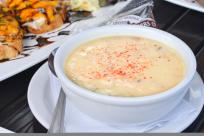 A must have foodie experience on the Oregon Coast is clam chowder. But with so many chowder…
More

Info

›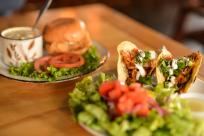 Local seafood and regional ingredients make this coastal food trail a delicious journey.…
More

Info

›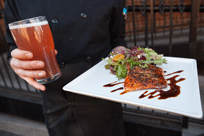 Discover Local Food
Oregon's bounty includes pinot noir, craft beer, truffles, salmon, crab, blackberries, hazelnuts, fresh produce, organic meats and artisan…

Plan your trip to Eugene, Cascades & Coast.